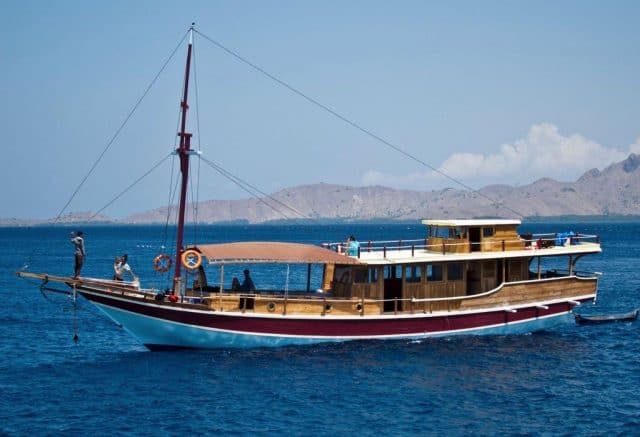 Pratiwi dive boat review
The 22 meters Pratiwi liveaboard offers scuba diving cruises in Indonesia, around the Komodo National Park. The Pratiwi is the newer vessel of the Diving Charter Komodo fleet and offers flexible and promising itineraries for divers.
.
Boat Cabins & Layout
The Pratiwi liveaboard welcomes a maximum of 6 guests on-board, making it perfect for friends and families! The dive boat features 3 comfortable, double-occupancy, cabins located on the lower deck. There are 2 cabins with double-beds, air-conditioning and en-suite bathrooms. The last cabin also features a double-bed but has fan only and a shared bathroom. Every cabin comes with sufficient storage space for clothes as well as a porthole window.
Visit this page to compare liveaboard & prices for Indonesia!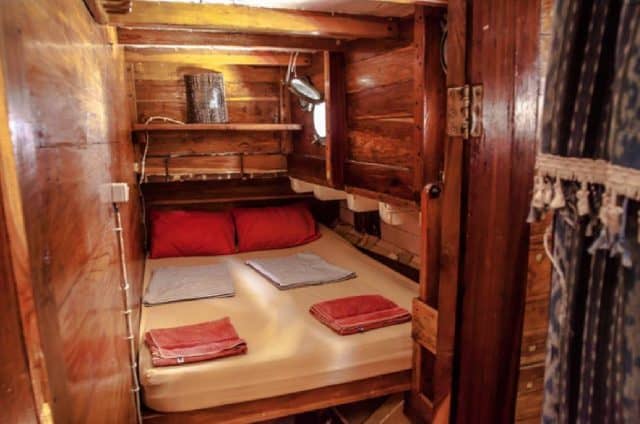 .
Pratiwi's On-board Facilities
The Pratiwi is totally cozy and spacious, inside and out. Indeed, you have to remember there's maximum 6 divers on-board so the vessel may be small but that's plenty of room for every guests!
First, the indoor lounge is fitted with cozy seating, books in many languages, fish ID books and a complete audio and video system. Plus, you'll fin a few board games to play! Also, the indoor dining area is comfortable and has a warm atmosphere, which is perfect to share a meal with family or friends!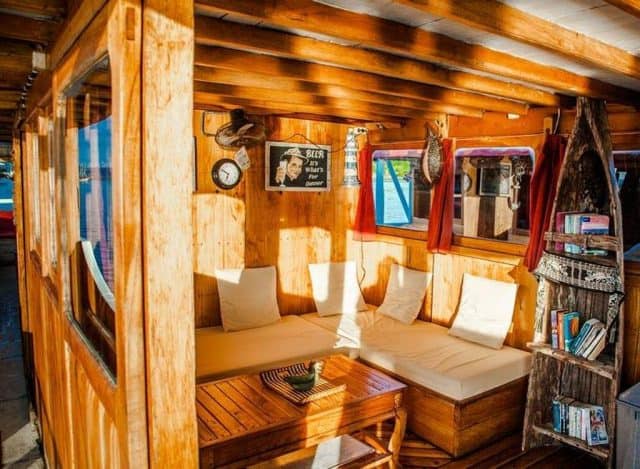 .
Furthermore, step outside and you'll find lot's of space to lounge and admire the view. Indeed, the big covered deck feature mattresses and bean bags so you can lay comfortably and even take a nap! Hence, is you're more of a sun chaser, you might head to the very top deck. Indeed, that's where you'll find the most stunning view of Komodo and you can sunbathe or contemplate stars at night.
.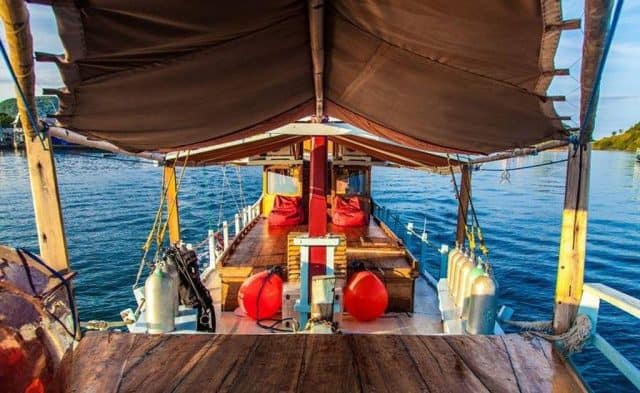 .
Scuba Diving with the Pratiwi
Inspired by it's sisterships, Lalunia and Ari Jaya, the Pratiwi features just about everything a diver needs for a great scuba diving holiday. The vessel has all the latest navigation and diving safety equipment on-board. There's plenty of space to set up your camera and gear up. The professional dive guides will take you to the best of Komodo and you can dive up to 3 times a day!
---
Price list, according to the boat's fleet – Diving Charter Komodo
| Pratiwi | Prices |
| --- | --- |
| Divers | USD 255 / Day |
| Non Divers | USD 200 / Day |
| Dive Charter | USD 1300 / Day |
| Non Dive Charter | USD 1000 / Day |
Where does this liveaboard dive boat go?
Check out the fabulous places where this dive boat travels to.
Note: some destinations may not be listed below, please enquire for more details.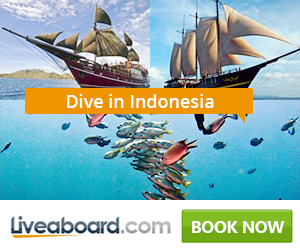 Other Liveaboard Reviews in Indonesia & Komodo Island
Dive spots reviews in Indonesia & Komodo Island