Best Great Barrier Reef liveaboard dive cruises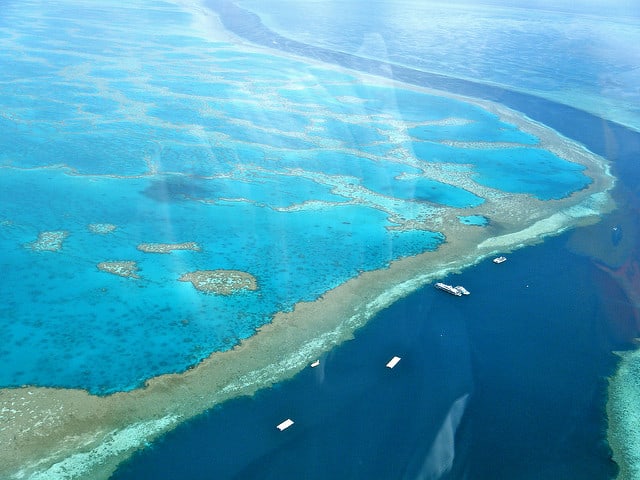 Whitsundays – Cod Hole – Ribbon Reef – Osprey Reef
A liveaboard diving cruise on the Great Barrier Reef (GBR) is a highly recommended activity for any Scuba diver, or snorkeler, visiting Australia!
The Great Barrier Reef is the largest living structure on Earth. It stretches along the east coast of Australia and is definitely one of the best diving destinations in the world.
There are day trip cruise vessels which concentrate on visiting the part of the GBR closest to the land. However, in order to truly discover this beautiful natural wonder, you need quite some time to dive on it's most pristine and most beautiful reefs. Indeed… you have to sleep on the reef! Going on a liveaboard dive cruise is actually cheaper than several back and forth day trips and it holds the promise of a hassle-free trip!
Dive cruises visiting the Great Barrier Reef offer programs for Scuba divers who want to get their certification or to upgrade to a higher level. Also, there are often cheaper prices for those who wish to snorkel only!
Departures are generally from Cairns, which is a lovely town and deserves your attention. Great Barrier Reef dive cruises vary in duration, 2-3 days to 8-9 days. Longer cruises are rare or in-existent.  Other things that vary a lot are the prices and the luxury levels of the liveaboards. Cheap liveaboard options are available mostly in the form of short trips, discounted trips or last minute deals.
When to dive the Great Barrier Reef ?
The best season to dive the Great Barrier Reef (GBR) is … ALL YEAR! 🙂
CHEAP ALERT! In December, January and February, the underwater visibility is great. This is also the rainy/winter season which runs until May in Cairns. Chances are high that you find a great deal during this period. Don't think of anything around Christmas though… !
The dry season, from June to November, is the best time to meet Minke whales and Humpback whales!
Look at the Diving Australia page for information on other Australian diving opportunities!