Cost
Expensive, and Luxury!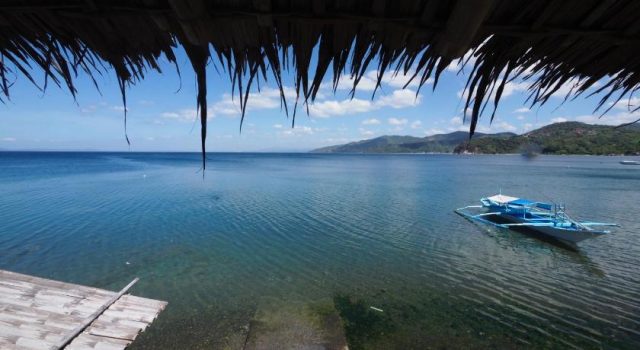 Bubble Maker Dive Resort Review
In the Province of Batangas, about 3 hours south of the Philippines capital, Manilla, lies the barangay (village) of Anilao. The area has become internationally renowned for its amazing diving. Naturally, there will be many choices for accommodations and dive operators in the area, but here are a few reasons you might consider Bubblemaker Dive and Beach Resort, located just a short walk from Majuben beach.
.
Rooms at Bubblemaker Dive and Beach Resort
Bubblemaker offers a variety of accommodation options for travelers. Indeed, for solo travelers, or those looking to maximize their budget, a 6-bed hostel-style dormitory with bunk beds is available.
Visit this page to view room prices & available dates for this dive resort!
Moreover, private rooms are all double occupancy and include either a queen-size bed or two doubles. Also, all of the rooms are fitted with a television, air-conditioning, and have their own en-suite bathroom. Plus, you will find some rooms with sea view windows, looking out onto the beautiful Balayan Bay as well as rooms with private balconies. Finally, for the ultimate in luxury and privacy, Seaside bungalows are also available.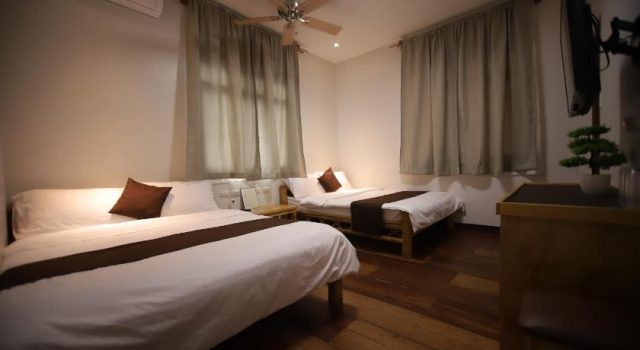 .
Resort facilities
Free Wifi is included for all guests of Bubble Maker throughout the property and you will enjoy the spacious lounge area, fitted with bean bags. Indeed, it is the perfect place to relax and talk about what you saw on the day's dives. Moreover, the attached restaurant, The Safety Stop, is open from 6 am to 10 pm and offers guests varied breakfast, lunch and dinner menus including vegetarian/vegan options.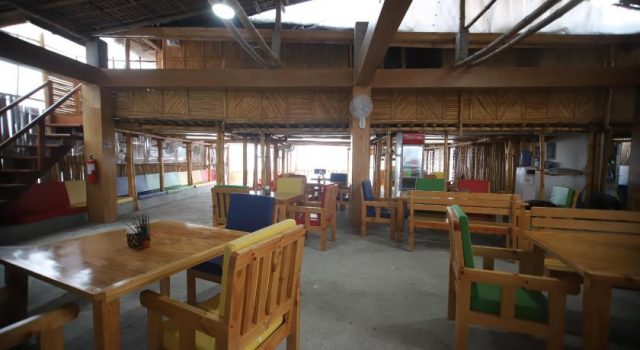 Located conveniently close to both Majuben beach and the center of Anilao, guests will find getting around on foot very easy. Plus, airport transfers are also available, and the resort offers secure and private parking for guests with vehicles.  
.
Scuba Diving with Bubblemaker Dive and Beach Resort 
Bubblemaker is a PADI resort, offering not only a daily fun diving boat but a wide variety of PADI courses from Discover dives (DSD) all the way to Divemaster! In fact, with over 50 dive sites in the surrounding waters, there is no shortage of places to explore on your dives. Known around the world by underwater photographers for its macro life, Anilao is great for nudibranch enthusiasts and offers chances at spotting rare species. Indeed, you might get to see mantis shrimp, stonefish and blue-ringed octopus.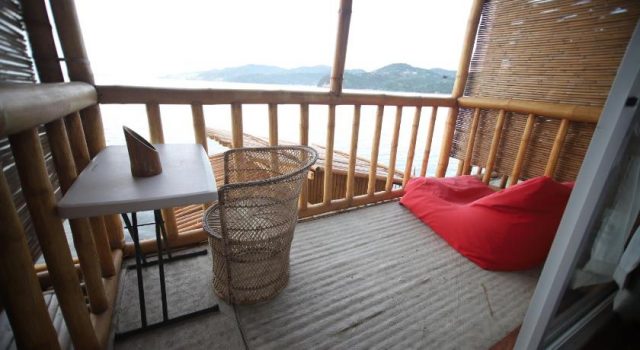 Moreover, for those looking to do a scuba diving certification in the Philippines, entry-level courses can be conducted in the calm, shallow waters off the beach right in front of the resort. Plus, keen divers looking to increase their skill set have many different specialties available to them. Indeed, you can get all the diving training you need with options such as drift diver, enriched air diver, deep diving, and underwater photography. 
---
Price starts at 49$US for a Standard Room
Price starts at 20$US for a bed in a shared Dormitory
Where is this dive resort located?
Learn more about scuba diving in this area.
Diving Reviews for this region
Diving resorts in this area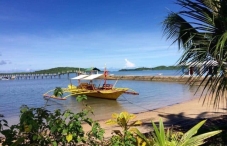 The Concepcion Divers Lodge is a budget-
Dive spots reviews in Anilao, Batangas & Philippines