Cost
Expensive, and Luxury!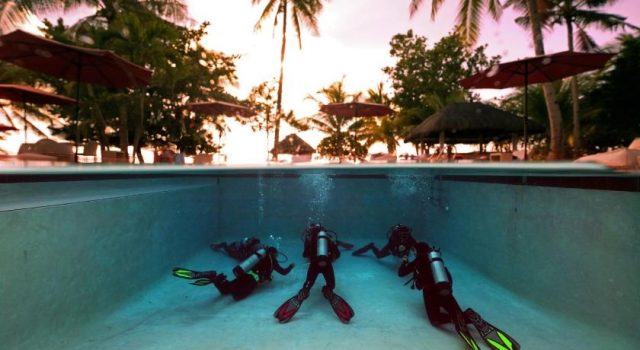 Cabilao Sanctuary Beach & Dive Resort Review
The Cabilao Sanctuary Beach & Dive Resort is located near Bohol, on the island of Cabilao. The resort offers both accommodation that ends on the luxury side, but also some very affordable rooms for budget-conscious divers exploring the Philippines.
.
Rooms at Cabilao Sanctuary Dive Resort
The Cabilao Sanctuary offers accommodation that will fit both the travelers looking for luxury in a small resort and divers looking for comfortable yet affordable accommodation. First, the more luxurious rooms are all air-conditioned, with ensuite bathroom and plenty of space. These rooms are mostly double occupancy, but there are triple shared rooms as well as a family room for four. Of course, you will find all the linens, towels, and toiletries in the suite.
Visit this page to view room prices & available dates for this dive resort!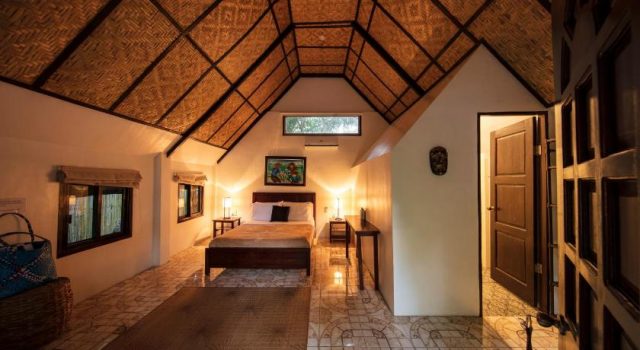 .
Secondly, there are bungalows available for about 3/4 of the price of the standard room. These bungalows are fan-only and built in a traditional Filipino style. That said, they feature everything else mentioned above, as well as have their own terrace. Plus, they're close to the dive center so you can easily jump in in the morning.
.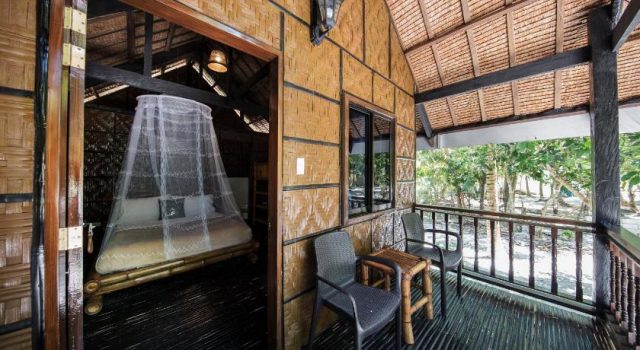 .
Resort Facilities
The Cabilao Sanctuary Dive Resort is located right on the beach, leaving you with nothing but some of the best sunset set up in the Philippines. You will find plenty of places to lounge, either by the beach or around the outdoor pool. Moreover, the resort features a spa center and its very own restaurant, serving local and international dishes.
.
Scuba diving with Cabilao Sanctuary Dive Resort
Cabilao Divers is the dive center affiliated to the Cabilao Sanctuary Dive Resort. Indeed, with an SSI affiliation, the dive center offers diving courses as much as fun dives. Plus, they are fully equipped with nitrox and a vast range of equipment for you to travel light and rent when you want to scuba dive in Bohol! You will have access to many dive sites, some often considered as the best in the Visayas, or even in the Philippines!
---
Price starts at 75$US for a Native Divers Bungalow
Price starts at 105$US for a Superior Aircon Room
Where is this dive resort located?
Learn more about scuba diving in this area.
Diving Reviews for this region
Diving resorts in this area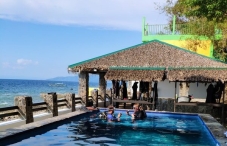 The Blue Ribbon dive resort was original
Dive spots reviews in Bohol Island & Philippines