Cost
Expensive, and Luxury!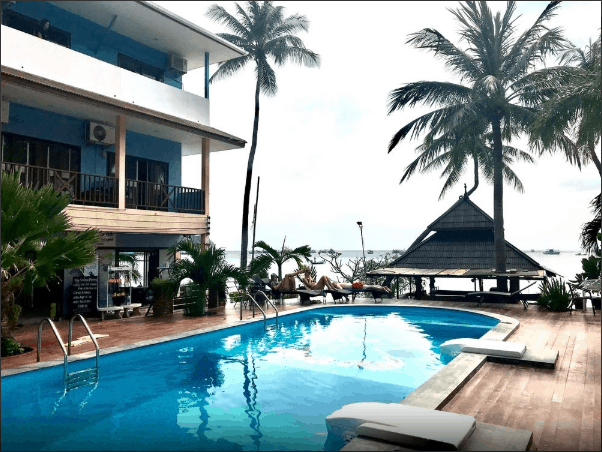 Carabao Dive Resort Review
Carabao dive resort is located on the south of Koh Tao island, Thailand. This resort has a beautiful location where you can enjoy awesome sunset and stunning views from Chalok Bay. However, before reading any further, please note that there's a minimum requirement of 2 days stay.
Rooms at Carabao's Dive Resort
Carabao dive resort offers a wide range of accommodation. As a matter of fact, you can choose from a shared dormitory to a private en-suite room with air conditioning or a fan. Moreover, every room comes with high-speed Wi-Fi, hotel quality spring mattress, a locker to store your personal belongings and a balcony with awesome sea view. This resort is offering a package deal for people who want to stay more than 4 nights and take dive courses.
Visit this page to view room prices & available dates for this dive resort!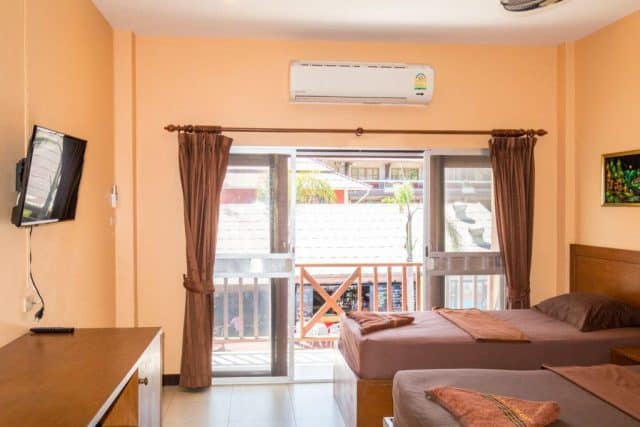 Resort facilities
The Carabao Dive resort is located in the south of Koh Tao, in front of Chalok beach where you can enjoy some amazing sunset. Indeed, this accommodation offers plenty of great facilities for there guests; beach bar, pool bar, pool table, free parking, swimming pool, dive center, and a restaurant. Moreover, they offer great services like snorkeling trips, taxi service, scooter rental, kayak rental and much more.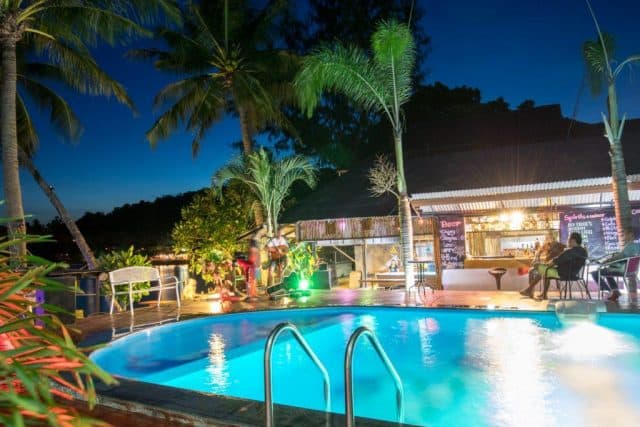 .
Scuba Diving with Carabao's Dive Resort
Carabao Dive Resort is a 5-star, SSI Dive Center with instructors from all around the world. This school offers many kinds of classes going from discovery dives to various complete certifications. Indeed, this dive center welcomes all kinds of bubble maker and snorkeler. Furthermore, they provide a relaxing and fun learning environment. Thus, class sizes are small so instructors can pay personal attention to every diver. Carabao Dive Resort has 3 fully equipped diving boats and they are offering flexible class schedules morning trips, afternoon trips and night trips to over 25 dive sites.
---
Dorms start at 12$US per person/per night
Price starts at 36$US for a Standard room
Where is this dive resort located?
Learn more about scuba diving in this area.
Diving Reviews for this region
Diving resorts in this area
Davy Jones Locker's is a dive school loc
Dive spots reviews in Koh Tao & Thailand