Cocobana Beach & Dive Resort Review
The Cocobana Beach Resort started operation back in 1992 and is still welcoming travelers on Malapascua Island in the Philippines. Indeed, the resort is located on Bounty Beach, a dream spot for white-sand beach lovers and a great gateway for scuba divers.
.
Rooms at Cocobana Beach Resort
The Cocobana Beach Resort offers a total of 28 rooms nestled in lush green gardens and located right on the beach. The rooms are actually small cottages, each with their own bathroom. The amenities of the room vary and the prices vary accordingly. Indeed, it's possible to have a cheap stay in the Philippines with their most basic cottage that has fan-only and cold shower. On the other end, you can have a cottage with air-con, hot shower and totally sea front, it's up to you!
Visit this page to view room prices & available dates for this dive resort!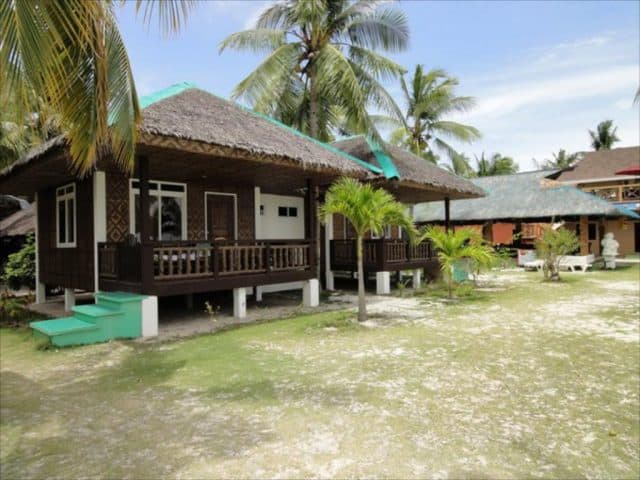 .
Resort Facilities
The Cocobana resort offers a nice stretch of beach and plenty of loungers for you to enjoy. Plus, the resort has a pool nestled in the garden. Also, the resort features and conference room, which can be great for groups looking to do small seminars & trainings while enjoying the Philippines.

.
Diving at Cocobana Beach Resort
The beach right in front of the Cocobana resort is great to snorkel and dive, both for kids and adults. Indeed, you can explore the reef from shore, but also join any day trip with a neighboring dive center. Malapascua is a heaven for divers as you can experience wreck diving, nice reefs and dives with uncommon visitors such as the Thresher and Hammerdead Sharks!
---
Price starts at 22$US for a Fan-Only Cottage (partial sea view)
Where is this dive resort located?
Learn more about scuba diving in this area.
Diving Reviews for this region
Diving resorts in this area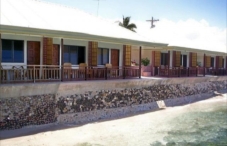 The Savedra Beach Bungalows are located
Dive spots reviews in Malapascua & Malapascua Island & Philippines