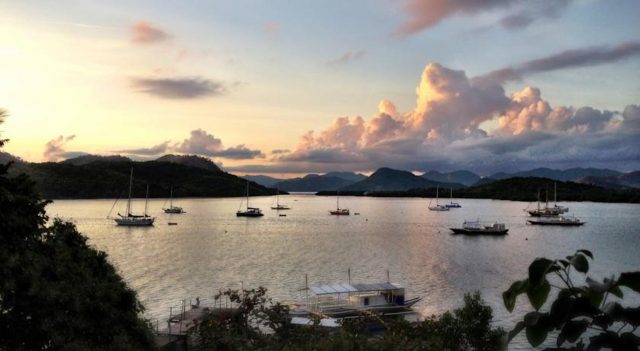 Discovery Island – Coron, Palawan Dive Resort Review
The Discovery Island Resort and Dive Center is located on a small island in the Coron-Palawan Island chain. Only a short boat ride away from the town of Coron,  Philippines, the resort is a quiet hideaway. Indeed, the budget hotel offers a beachfront location with plenty of activities to enjoy.
.
Rooms at Discovery Island Resort and Dive Center
The resort offers budget sea-view rooms accommodation in one of the most beautiful islands in the Philippines. The rooms are either air-conditioned or fan-cooled, and all feature an ensuite bathroom with shower. Moreover, the rooms at Discovery Island Dive Resort each have their own balcony with patio furniture.
Visit this page to view room prices & available dates for this dive resort!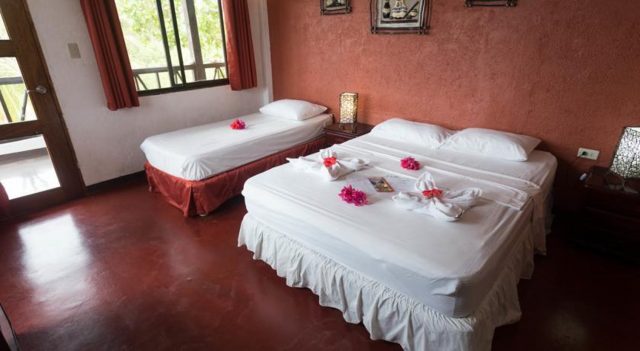 .
Resort facilities
The Discovery Island Resort and Dive Center is water-front, with direct access to a natural beach as well as to the pier, where boats are stationed. Also, you will find a bar and a restaurant on-site, along with free Wi-Fi. Moreover, the resort grounds feature a pool, plenty of hammocks and lounge chairs for you to enjoy! You also have access to a tour booking kiosk right on-site, should you want to join an island hopping tour, or else!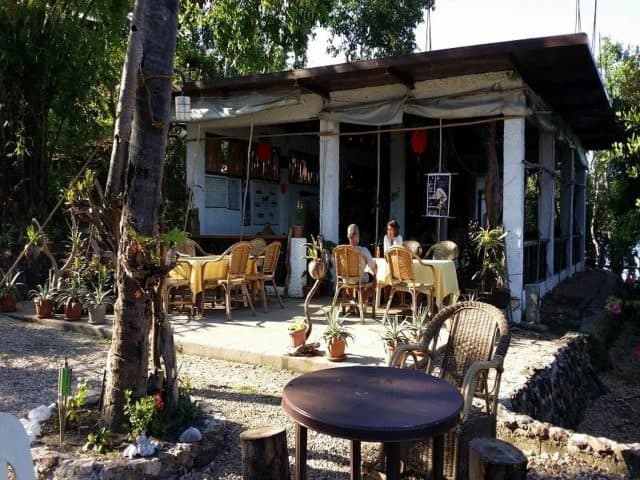 .
Scuba diving with Discovery Island Resort and Dive Center
The Philippines are among the best scuba diving destination in the world. Plus, the Palawan and Coron areas are the perfect gateway to discover some of the best diving sites there are. Indeed, with the Apo Reef next door, plenty of lagoons and wrecks to explore, you will definitely enjoy diving here. There will be sites for all levels of divers, and even some to cater to various specialization diving courses.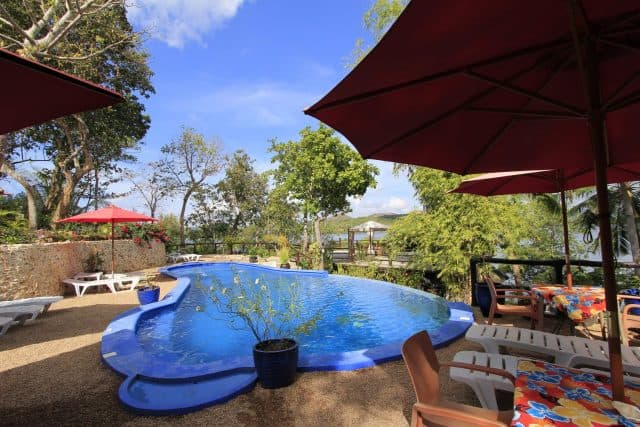 Furthermore, the Palawan and Coron areas are known for their island hopping tours, which are a definitely one of the reasons to go to the Phillipines! Indeed, you can book a daily excursion that will take you snorkeling (and sometimes diving) around many islands. You will spend the day on a Bangka boat, discovering the stunning landscapes of the Philippines, both above and underwater.
---
Prices start at 53$US for a standard, Native Cottage, room.
Where is this dive resort located?
Learn more about scuba diving in this area.
Diving Reviews for this region
Diving resorts in this area
Dive spots reviews in Coron, Palawan & Philippines