Cost
Expensive, and Luxury!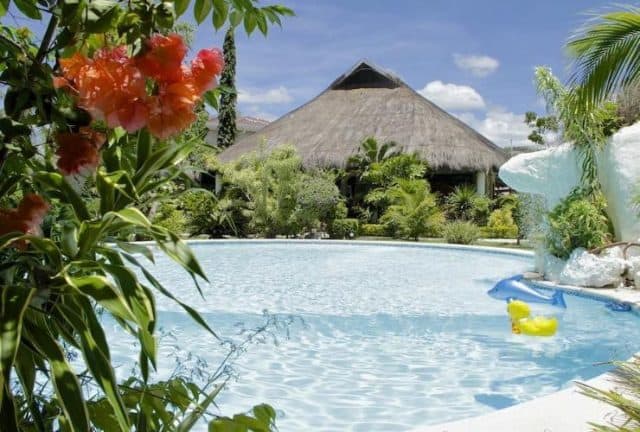 Dive Point Alcoy Dive Resort Review
Alcoy is one of the municipalities in the province of Cebu, in the Philippines. Located directly on the border of this long Pilipino island, Alcoy has become more accessible to divers since Dive Point Alcoy resort was built in 2008. With an easy access to the resort's private beach and to the ocean, it has what passionate divers need.
.
Rooms at Point Alcoy's Dive Resort
If you are looking for a quiet place to go for your next vacation, this 13 rooms resort is the perfect option for you. Plus, feel free to plan a family vacation: the stay is free for children that are up to 10 years old. Plus, non-smoking rooms are available. The weather can also rise during the dry season, but no worries, there are air-conditioners in each room or suite. Depending on your preferences, you can have access to a balcony or a terrace from your room and have a nice view on the ocean.
Visit this page to view room prices & available dates for this dive resort!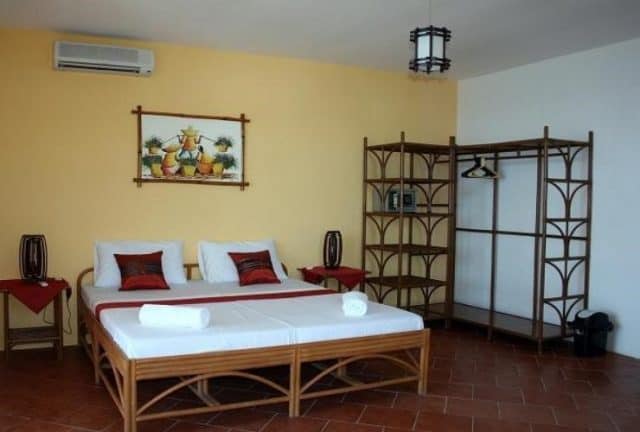 .
Resort facilities
Aside from diving, this resort also gives you access to interesting hiking path and to some of the best snorkeling spots in the Philippines. Furthermore, massages are available for one or two people at a time. It is a good option for a romantic activity or simply to relax. Clients also have a bar and a restaurant at their disposal. For an alternative to the white sand beach and the clear watered ocean located 40 meters away from the hotel, clients can enjoy a beautiful pool and a garden across from their room.
.
Diving with Dive Point Alcoy's resort
Dive Point Alcoy is a place where you can practice as an experienced diver or learn diving. Many scuba diving trips are available at this resort. Visit Sumilon, Panglao, Baliscasag, Cabilao islands on a single day trip and add one more day to see Siquijor. Diving trips also include a meat and fish barbecue after the second dive. A few dive spots are accessible within 5 to 10 minutes by boat. However, you can also simply dive by yourself in front of the dive center's reef.
Classes are also available to those who are new to diving and even to intermediate and experienced divers who want to specialize. In fact, you can choose between courses such as Navigation, Night Dive, Deep Dive and more. Moreover, all classes are made according to SSI, PADI and CMAS standards and guidelines.
---
Price starts at 30$US for a Standard room
Where is this dive resort located?
Learn more about scuba diving in this area.
Diving Reviews for this region
Diving resorts in this area
Dive spots reviews in Philippines