Cost
Expensive, and Luxury!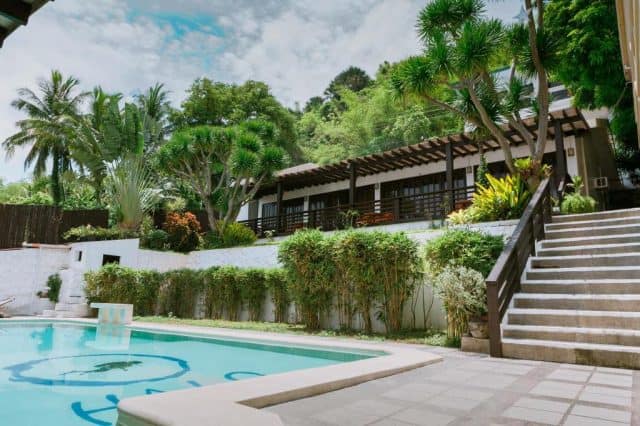 Halo Anilao Dive Resort Review
The Halo Anilao Dive Resort is located in Batangas, one of the most attractive scuba diving destination in the Philippines. The resort is easily accessible despite being tucked away in a lush green landscape that calls for peace and silence. The Halo Anilao is located beachfront and proudly boasts to be affiliated with the best of the Philippines diving companies.
.
Rooms at Halo Anilao Dive Resort
The resort has 20 rooms available to welcome travelers in various layouts, and fitting a certain budget range. Indeed, there are 6 smaller rooms with one queen size bed, 13 more spacious rooms with two queen beds each, and one bigger suite with private jacuzzi. Every room is fitted with an en-suite bathroom and comes with air-conditioning, hot water shower, and cable TV. Plus, you have all the same resort access, regardless of the room type booked.
Visit this page to view room prices & available dates for this dive resort!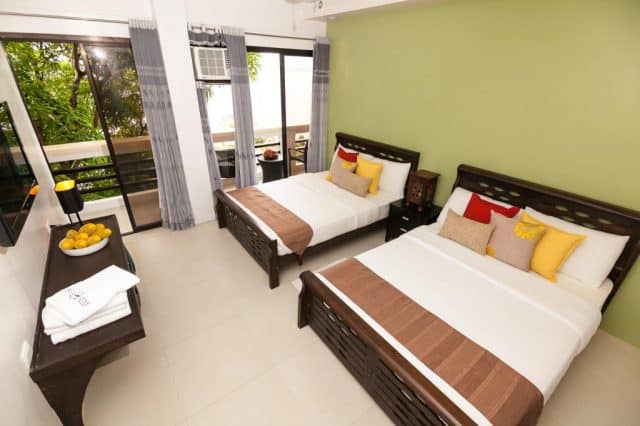 .
Resort facilities
The Halo Anilao Dive Resort is located beachfront, so you can enjoy the sea view from the main areas of the resort. The Halo Anilao displays a spacious saltwater pool, used both for dive training purposes and for leisure. Plus, you have access to lounges, a restaurant and unlimited coffee and tea all day! Also, the Wi-Fi is offered in the areas near the dining room.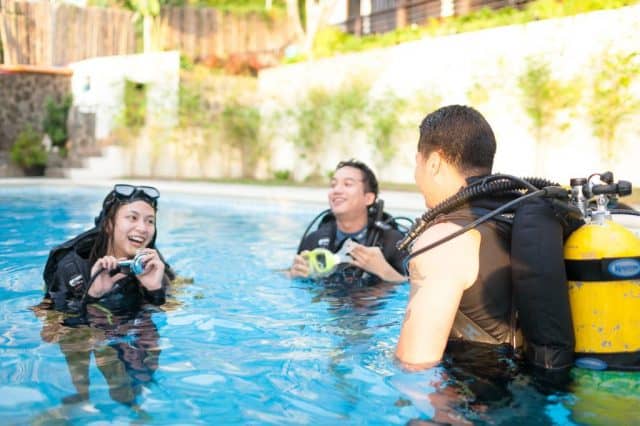 .
Diving at Halo Anilao Dive Resort
The Halo Anilao is affiliated with experienced dive masters and provides a whole range of services from diving courses to fun dives near Anilao. According to their website, they rent a boat and provide the divemaster service to take their guests to discover the best dive sites of the Philippines. Plus, the maximum ratio is always 4 divers per divemaster, in order to provide a safe and enjoyable diving experience to divers of all levels. The Halo Anilao has spaces dedicated to diving preparation and a bunch of equipment at the disposal of the diving team.
---
Rooms start at around 100$US per night in double occupancy
Where is this dive resort located?
Learn more about scuba diving in this area.
Diving Reviews for this region
Diving resorts in this area
Dive spots reviews in Anilao, Batangas & Philippines