Cost
Expensive, and Luxury!
Island Dive Club Koh Tao Dive Resort Review
The Island Dive Club is located right on Sairee Beach, on the island of Koh Tao. Indeed, this dive resort is strategically located on an island that is famous both for being lively and for being a great scuba diving spot in Thailand.
.
Rooms at the Island Dive Club
The Island Dive Club offers rooms at prices in the budget to medium range and has been renovated in 2019-2020. Every room comes with complimentary Wi-Fi, air-conditioning, and even toiletries. Indeed, the rooms at Island Dive Club have all the amenities you would expect, including hot water showers, clothing racks, and plenty of space. Plus, most rooms have a balcony, an extra seating area, and either garden or sea views.
Visit this page to view room prices & available dates for this dive resort!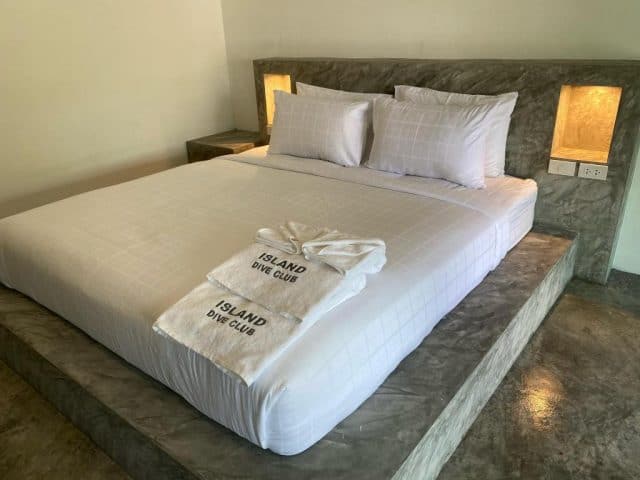 .
Resort facilities
The Island Dive Club offers a broad range of services on-site. Indeed, you will have access to a tour booking desk, the dive center, and even spa services. Moreover, the dive resort features its own restaurant and bar, where you will be able to get a mix of local and international fares. You will also have access to different means of transportation from the resort. That said, the essential is right out front, with direct beach access.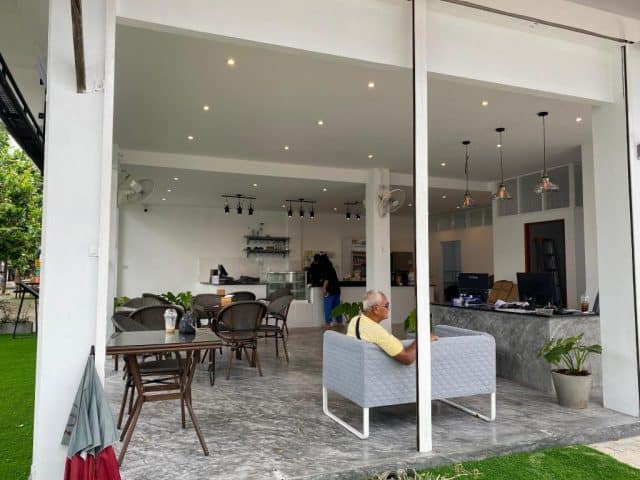 .
Scuba Diving with Island Dive Club
The island of Koh Tao, which is one of the Gulf Islands of Thailand, is renowned for its scuba industry. Also, it's a great island for a beach vacation with plenty of good restaurants to try and an active night scene. Diving in Thailand means plenty of fishes, colorful corals, and sometimes bigger surprises underwater, depending on where you dive at!
The Island Dive Club features its very own diving center, with both fun diving and dive training available. We suggest to contact them directly to have more information about their schedule and activities.
---
Price starts at 30$US for a double occupancy room
Where is this dive resort located?
Learn more about scuba diving in this area.
Diving Reviews for this region
Diving resorts in this area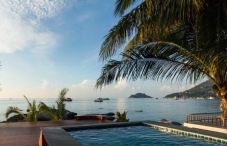 Simple Life Cliff View Resort is a dive
Dive spots reviews in Koh Tao & Thailand