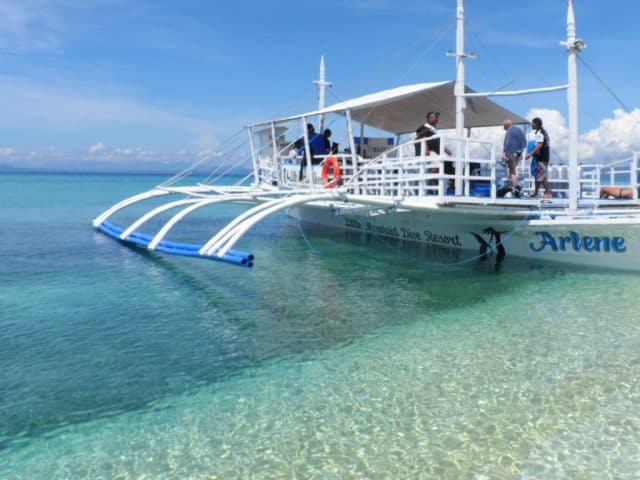 Little Mermaid Dive Resort Review
The Little Mermaid Dive Resort is located on the Malapascua Island, in the Philippines. Indeed, just off the bigger island of Cebu, Malapascua is a heaven in the middle of the Visayan Sea. The Little Mermaid Dive Resort offers both a scuba diving center and budget-friendly stays.
.
Rooms at the Little Mermaid Dive Resort
The rooms at the Little Mermaid diving resort will definitely fit just every budget. Indeed, they offer rooms going from a deluxe double occupancy to a mixed dormitory, all at budget-friendly prices. Every room comes with an ensuite bathroom and fans. Other than that, the options vary a little. The dormitories feature a cold-water shower and fans only. The Deluxe room and Family rooms have hot-water showers and fans only. Thus, for air-conditioning on top of this, you have to look for the Super Deluxe room.
Visit this page to view room prices & available dates for this dive resort!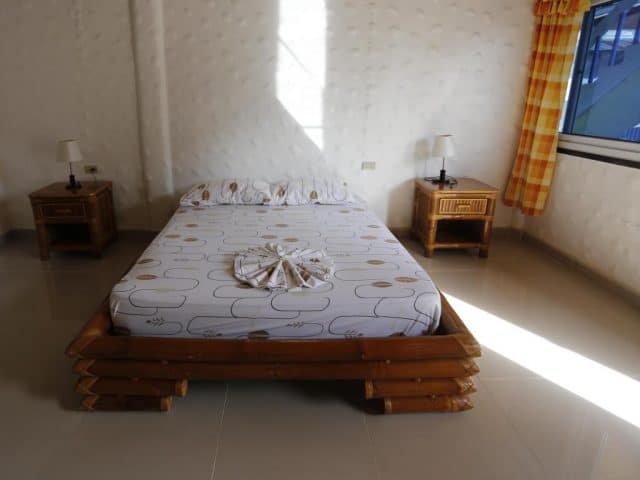 .
Resort facilities
The Little Mermaid Dive Resort is located right on Bounty Beach. Indeed, you will find picnic tables and loungers by the beach, which you can enjoy along with the beautiful views of the Philippines! Plus, the resort features its very own bar and restaurant, serving both local and international fares and drinks. The resort also offers nice amenities such as a tour desk, laundry service and a shuttle service ($).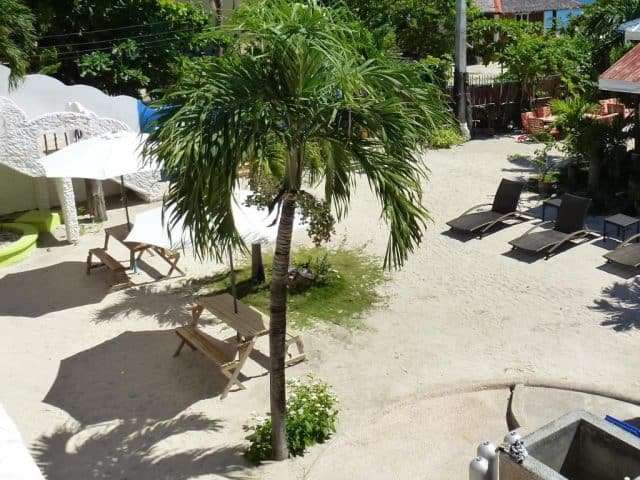 .
Scuba Diving with the Little Mermaid Dive Resort
The Little Mermaid Dive Center is affiliated to Scuba Schools International, SSI in short. Indeed, you will have access to all levels of SSI certifications while diving with them in Malapascua. Plus, their dive center offers fun dives and gear rental, all that you need to discover the best dive sites of Malapascua Island. In fact, the Little Mermaid Dive Resort has its own boat and takes on daily diving expeditions.
---
Price starts at 8$US for a bunk – mixed dormitory.
Price starts at 40$US for a Deluxe Room (fan only).
Where is this dive resort located?
Learn more about scuba diving in this area.
Diving Reviews for this region
Diving resorts in this area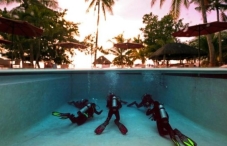 The Cabilao Sanctuary Beach & Dive R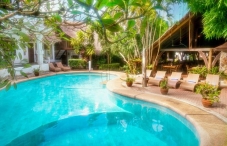 According to UNESCO, Puerto Galera is on
Dive spots reviews in Malapascua Island & Philippines