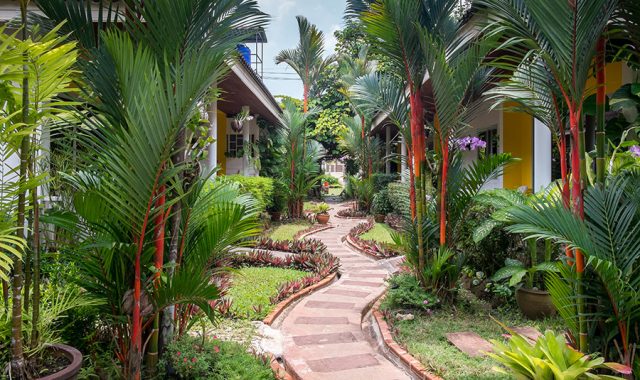 Loma – Khao Lak Dive Resort Review
The Loma Resort is located in Khao Lak, Thailand, and is affiliated to Loma Diving Adventures. Indeed, the companies appear to be sharing services, which leads to a cozy place to stay and plenty of scuba diving fun. Besides featuring a diving school, the Loma resort is located at walking distance from the market and main attractions in Khao Lak.
.
Rooms at Loma Resort and Dive School
The Loma Resort offers a total of 10 bungalows to welcome travelers looking to relax and scuba dive. Indeed, the bungalows are air-conditioned and, feature en-suite bathrooms with hot and cold running water. There are 8 double-occupancy bungalows and 2 bungalows that can host up to 4 people in two bedrooms. Plus, each unit has a television and Wi-fi internet access.
Visit this page to view room prices & available dates for this dive resort!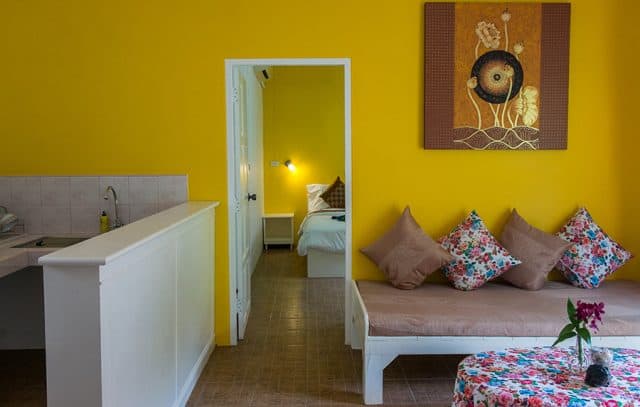 .
Resort facilities
The Loma Resort is mostly lush gardens all around the bungalows and a nice swimming pool. Every bungalow has a small private terrace and there's a shaded corner where you can hang out by the pool. Also, the resort offers taxi and airport transfer services. Otherwise, the Loma Resort provides guests with access to the best of Thailand through affiliated tours and a dive school.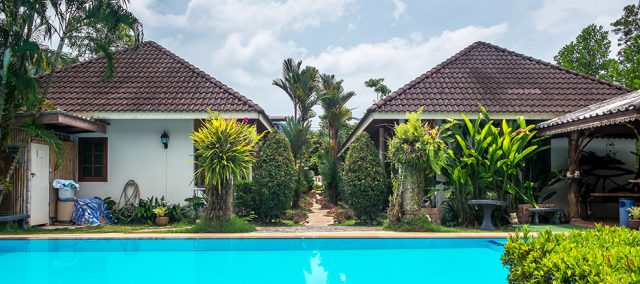 .
Diving with Loma Resort and affiliate Loma Diving Adventures
The Loma Diving Adventures is a dive center based in Khao Lak but offering to discover both Burma (Myanmar) and Thailand's underwater worlds. In fact, there are several packages that you can get either booking with the Loma Resort or the Loma Diving Adventures. Indeed, the dive center offers scuba diving certifications for all levels, equipment rentals, and daily diving trips. Plus, they have two liveaboard boats ready to take divers on weekly diving cruises.
---
Price starts at 38$US for a double occupancy bungalow
Where is this dive resort located?
Learn more about scuba diving in this area.
Diving Reviews for this region
Diving resorts in this area
Dive spots reviews in Khao Lak & Thailand