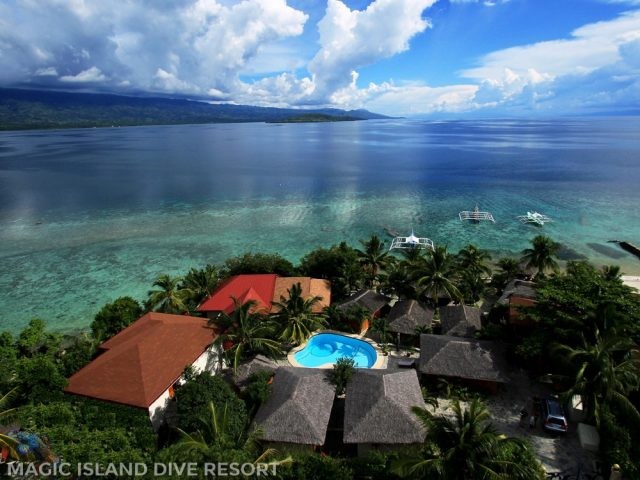 Magic Island Dive Resort Review
The Magic Island Dive Resort is located on the Moalboal peninsula in the Philippines. Indeed, the resort is located in an area that grants you access to some of the best dive sites of the Philippines. Magic Island appears as a small and humble resort, nestled among a lush jungle, and only meters from the beach!
If you are looking for the Bohol Magic resort, it's here :
Magic Oceans Dive Resort – Anda, Bohol
.
Rooms at Magic Island Dive Resort
The resort has 10 cottages to propose and all are nestled along the pool or facing the sea. Indeed, the cottages are surrounded by flowery green gardens and each has ensuite bathroom facilities as well as air-conditioning and fans. Plus, you will find soaps, towels, unlimited mineral water supply and safety deposit boxes in each room. The cottages also have their own balconies with seating options.
Visit this page to view room prices & available dates for this dive resort!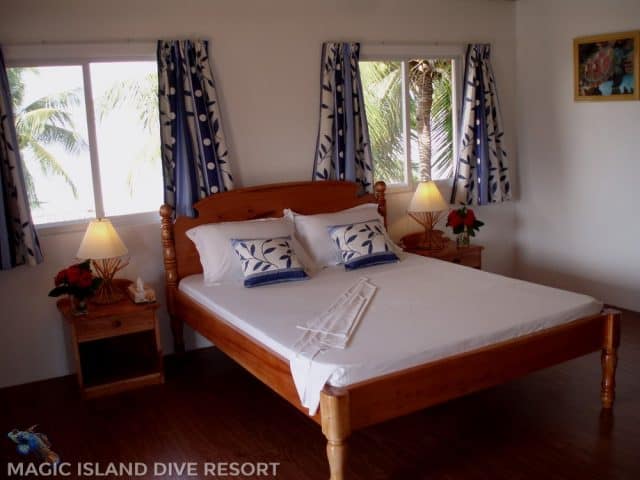 .
Resort Facilities
Centrally located on the resort's grounds, you will find a spacious pool as well as plenty of loungers for you to enjoy. The Magic Island Dive Resort also offers an array of services such as a spa, a bar and a restaurant. Plus, day trips and tours are available to be booked directly at the resort, just like diving activities with the on-site dive center.
.
Diving with Magic Island Dive Resort
The resort is located on a rocky coast, and just off a nice house reef! Thus, you can jump right in at any time. Plus, being a 5 stars PADI affiliated dive resort, the Magic Island offers a wide-range of diving courses and certifications, up to assistant instructor. Diving around Cebu and Moalboal is a great way to discover some of the finest diving the country has to offer.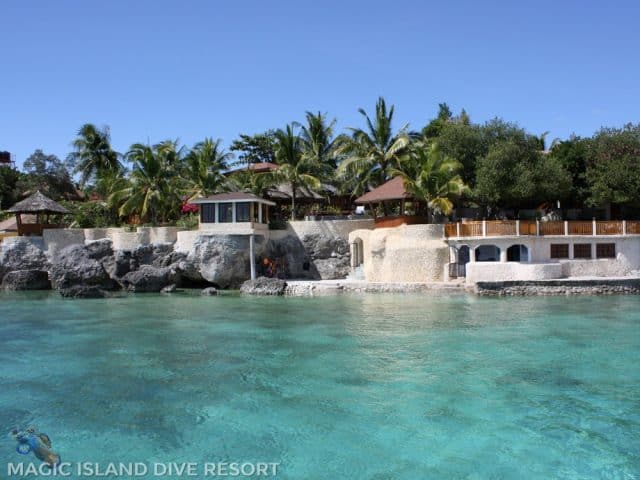 .
Moreover, the Magic Island dive center is spacious and every diver has a personal dive station during its stay. Plus, there are boats to take you on day trips to meet whale sharks or visit some of the Philippines's best scuba diving spots!
---
Published price starts at UNAVAILABLE ATM
Where is this dive resort located?
Learn more about scuba diving in this area.
Diving Reviews for this region
Diving resorts in this area
Dive spots reviews in Philippines