Cost
Expensive, and Luxury!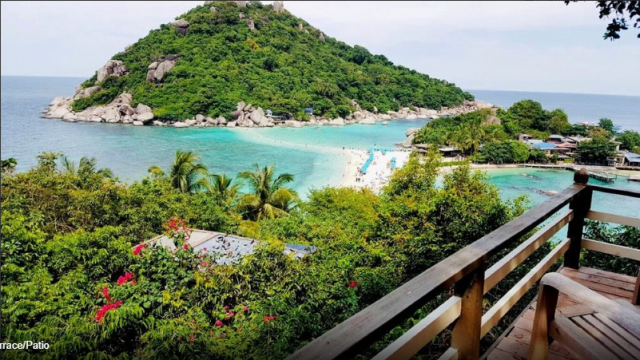 Nanguyan Island Dive Resort Review
Nanguyan Dive Resort is located on the Nanguyan island, which is only 15 minutes from Koh Tao. The resort is surrounded by great beaches and offers a serene environment. As for scuba diving, the Nanguyan Dive Resort has its own dive center since 1995. Indeed, they now proudly boast to be among the best scuba diving resort in the Gulf of Thailand!
.
Rooms at Nanguyan Island's Dive Resort
Nanguyan Island Dive Resort welcomes divers and travelers in a variety of accommodation types. Indeed, you will most likely find something to match both your budget and expectations at the resort. The rooms vary quite widely between standard double rooms to luxurious beach villas. Every room comes with a private bathroom, air-conditioning, a television, and toiletries. Plus, depending on the room you choose, you'll have nice amenities such as more space, a balcony or a living room for example.
Visit this page to view room prices & available dates for this dive resort!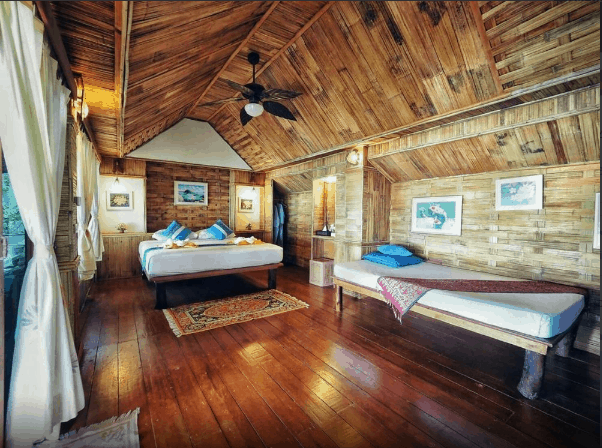 .
Resort facilities
Since this property is located on the Nanguyan island, you have direct access to the  Gulf of Thailand. Indeed, you can jump in for a swim or enjoy snorkeling whenever you like. Plus, the resort has facilities for you to enjoy such as a beach cafe and a restaurant. The Nanguyan dive resort also has a small souvenir shop and a dive center with a wide range of services.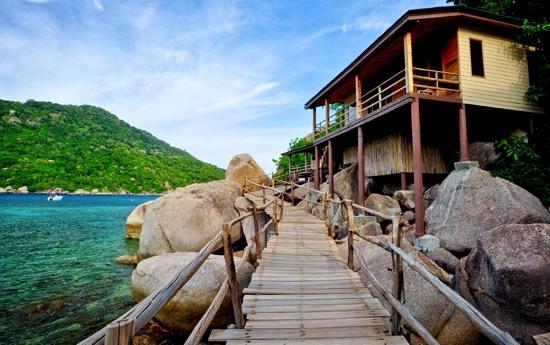 .
Scuba Diving with Nanguyan Island's Dive Resort
The dive center of the Nanguyan Island Resort started off in 1995 and has since grown into a renowned 5 stars PADI dive center. After all those years of scuba diving in the Gulf of Thailand, the dive center has both knowledge and experience. Indeed, the Nanguyan dive center is ready to train divers, from beginners to professional levels. They proudly boast to offer, small classes and a personalized approach at all times.
---
Price starts at 34$US for a Standard room
Where is this dive resort located?
Learn more about scuba diving in this area.
Diving Reviews for this region
Diving resorts in this area
Davy Jones Locker's is a dive school loc
Dive spots reviews in Koh Tao & Thailand