Cost
Expensive, and Luxury!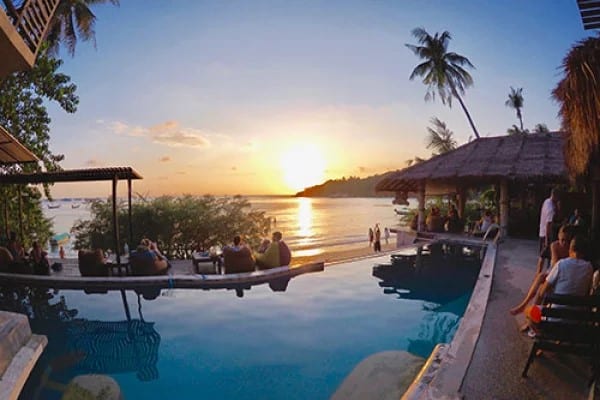 New Heaven Dive Resort Review
The New Heaven dive resort is a family-owned business on the island of Koh Tao, Thailand. Indeed, the New Heaven dive school is established in the Gulf of Thailand since 1995 and grants you direct access to the Chalok Ban Kao area. Also, the New Heaven Dive Resort proudly boasts to be promoting responsible eco-tourism and marine conservation initiatives. 
.
Rooms at New Heaven's Dive Resort
New Heaven Dive resort welcomes travelers from around the world in rooms that will match a variety of budgets and needs. Indeed, their rooms are ranging from dorm beds to complete beachfront villas. Every room comes with an air-conditioning or a fan, a balcony, running hot and cold water as well a free Wi-fi access.
 Visit this page to view room prices & available dates for this dive resort!
.
Resort facilities
This New Heaven dive resort offers a number of facilities such as a swimming pool, a restaurant, and an espresso bar. Plus, on top of being a scuba diving resort, New Heaven also features a yoga center. Moreover, the resort is located just next to the small village of Chalok, where you can go for a stroll and try some of the local restaurants. Indeed, you can walk to the village, have a drink in a bar and shop for souvenirs. 
 .
Scuba Diving at New Heaven's Dive Resort
The New Heaven Dive School offers all SSI and PADI dive courses, from beginner to professional levels. Plus, the resort proudly boasts to always work in small classes. Thus, ensuring quality and thorough experience to all scuba divers. Also, since this dive center has been open for several years, needless to point out that they have developed both their expertise and sets of knowledge. Moreover, this place is known to have one of the best snorkeling in Thailand with many lively spots featuring healthy coral and plenty of fishes.
---
Price starts at 52$US for a Standard room
Where is this dive resort located?
Learn more about scuba diving in this area.
Diving Reviews for this region
Diving resorts in this area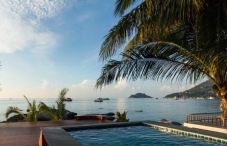 Simple Life Cliff View Resort is a dive
Dive spots reviews in Koh Tao & Thailand