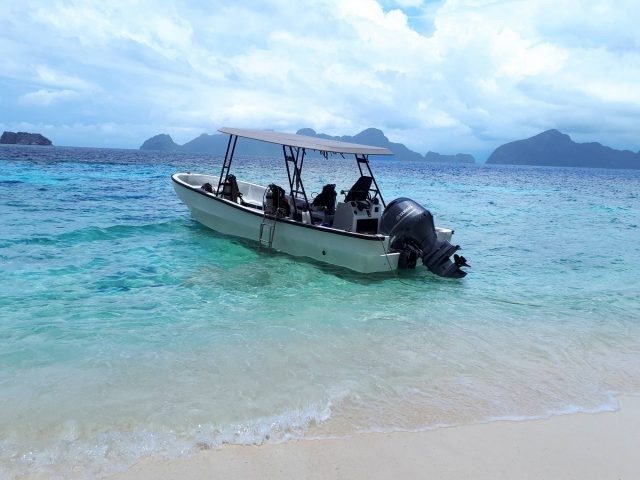 Pa Lao Yu Dive Resort Review
Pa-Lao-Yu (Chinese word that means "The land of beautiful safe harbour") is located in El Nido, Palawan, Philippines. The province of Palawan is well known for its white sand beaches, clear water and impressive marine life. You will for sure be stunned by the diverse and amazing underwater world you will discover in this dream location.
.
Rooms at Pa-Lao-Yu's Dive Resort
In this private resort, places are limited. There are indeed only eight rooms available. With that said, this quiet resort is the ideal spot to enjoy a peaceful and intimate diving trip. The only thing you need to do when you plan your vacation at Pa-Lao-Yu's Dive Resort is to book in advance. Furthermore, the rental of any of these rooms include AC, an electric fan, hot shower, wifi in private and public areas, a generator and free breakfast.
Visit this page to view room prices & available dates for this dive resort!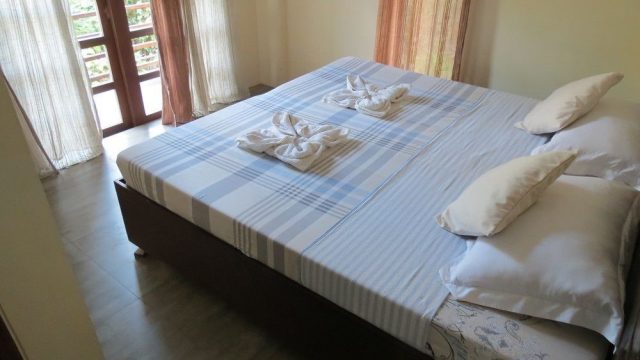 Resort facilities
The hotel offers a fair variety of facilities and activities for you to enjoy the best of the Philippines. In fact, you can get a massage or do water sport you like. There are also nice public areas indoors and outdoors. Also, check out the tours that are available! You can choose between four different day trips… or do them all, it's up to you! Visit lagoons, caves, islands, beaches and discover astonishing views of Palawan!
Scuba Diving with Pa-Lao-Yu's Dive Resort
Pa-Lao-Yu Diving Resort offers ten diving courses and opportunity. You do not have to be experienced to go there. In fact, those certified PADI classes can give you the chance to get your own certification or to expand your knowledge and skills when it comes to diving. Every activity also includes all the material you need, a speed boat drive and a snack. All you need to do is enjoy your journey!
---
Price starts at 48$US for a Standard room
Where is this dive resort located?
Learn more about scuba diving in this area.
Diving Reviews for this region
Diving resorts in this area
Dive spots reviews in Coron, Palawan & Philippines