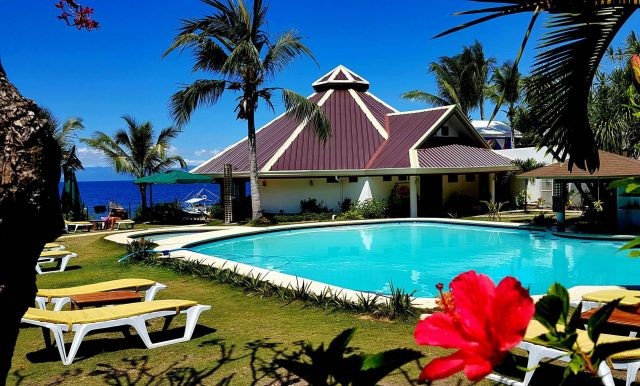 Quo Vadis Dive Resort Review
The Quo Vadis Dive Resort is located in Moalboal, Phillippines. Indeed, it's a great gateway for some of the best diving in the Philippines with Pescador Island and numerous dive sites only a stone's throw away. The resort is affiliated to PADI and offers a full range of services.
.
Rooms at Quo Vadis Dive Resort
The Quo Vadis dive Resort offers rooms that will suit all budgets. Indeed, from humble and basic rooms with fan-only and no air-conditioning to luxurious sea-view suites, the choice is yours. That being said, every room includes a private en-suite bathroom, a safety deposit box, free Wi-Fi, a balcony or veranda and a mini-bar.
Visit this page to view room prices & available dates for this dive resort!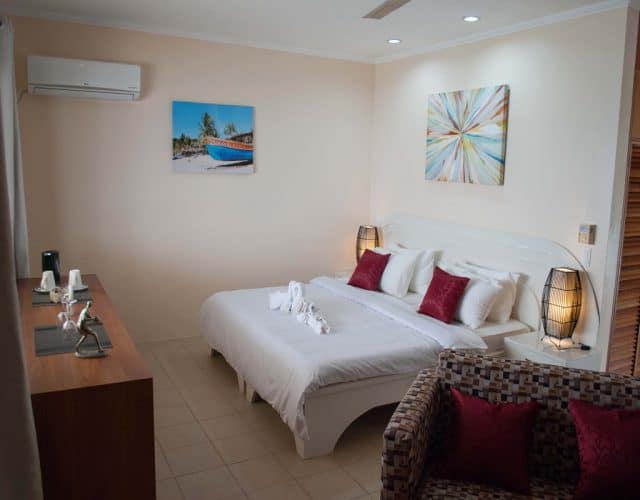 .
Resort Facilities
The Quo Vadis Dive Resort is located on the sea front in Moalboal, an area known for its great scuba diving in the Philippines. You will find a restaurant on-site, a swim-up bar as well as a lounge and coffee shop. There is also a pool and plenty of lounging chairs for you to enjoy. Plus, the restaurant and the gardens are oriented towards the sea so you can admire the view.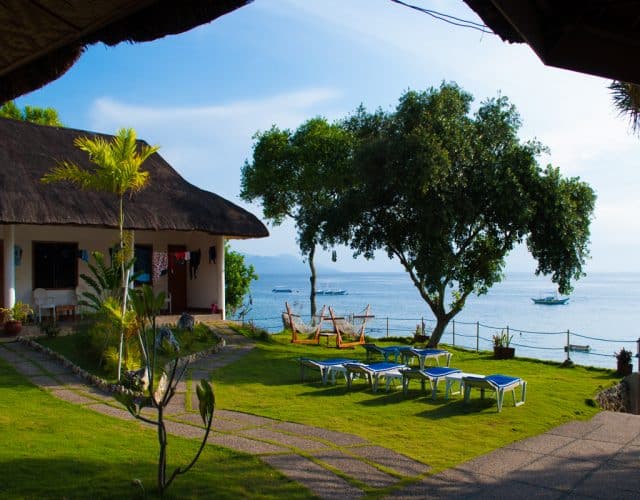 .
Diving at Quo Vadis Dive Resort
Located in Moalboal, the Quo Vadis Dive Resort grants you access to some of the best diving in the Philippines. Indeed, the Moalboal area is known for its variety of marine life and for the sardine run experience. Plus, dive sites nearby will allow you to experience reef dives, wreck dives, and much more.
Moreover, the resort has it's own dive shop where you can rent and buy scuba diving gear. Plus, as a 5 stars PADI Dive Resort, Quo Vadis proposes a whole range of certifications and specializations classes.
---
Price starts at 40$US for a Garden View Room (no air-con)
Where is this dive resort located?
Learn more about scuba diving in this area.
Diving Reviews for this region
Diving resorts in this area
Dive spots reviews in Philippines