Cost
Expensive, and Luxury!
Tepanee Beach Dive Resort Review
The Tepanee Beach Resort is located on the island of Malapascua, in the Philippines. The resort has opened in 2008 and offers a comfortable, yet budget accommodation option in Malapascua. Sitting on it's private stretch of beach, the Tepanee resort proudly boasts to be an environmentally-friendly resort.
.
Rooms at Tepanee Beach Resort
The Tepanee Resort offers both standard rooms and cottage accommodation options. Indeed, the cottages have private terraces and are located either by the sea, or in the lush gardens. Also, the standard rooms have balconies or terraces and are located in the gardens. Every room comes with air-conditioning, fans and a private en-suite bathroom with running hot water. Plus, the rooms are fitted with mosquito nets, mini-bar and a coffee corner. The beds are mostly doubles, but twin shared is an option just like having extra single beds.
Visit this page to view room prices & available dates for this dive resort!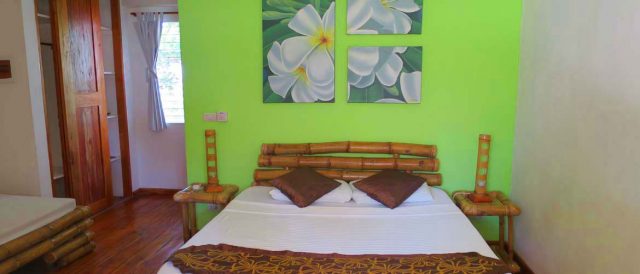 .
Resort Facilities
The resort displays its own, natural and private beach where you will be able to enjoy loungers. Plus, the resort's restaurant features a nice patio with sea view. You will be served cocktails as well as wine along with a variety of dishes. The owners of Tepanee Resort are Italian, and it shows in their menu. Moreover, the resort offers a spa, a hydrotherapy pool and even a small gym.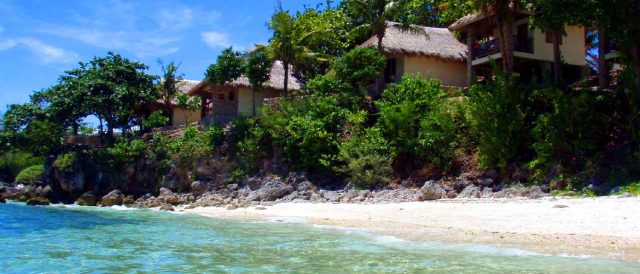 .
Diving at Tepanee Beach Resort
The resort has partnered with a nearby dive center in order to treat guests with the best scuba diving opportunities in Malapascua. Indeed, along with the dive center, daily dives are planned to explore some of the best dive sites of the Philippines. The area is famous for it's Thresher Sharks encounter at the Monad Shoal and it's many beautiful reefs.
---
Price starts at 75$US for a standard room.
Where is this dive resort located?
Learn more about scuba diving in this area.
Diving Reviews for this region
Diving resorts in this area
Dive spots reviews in Philippines