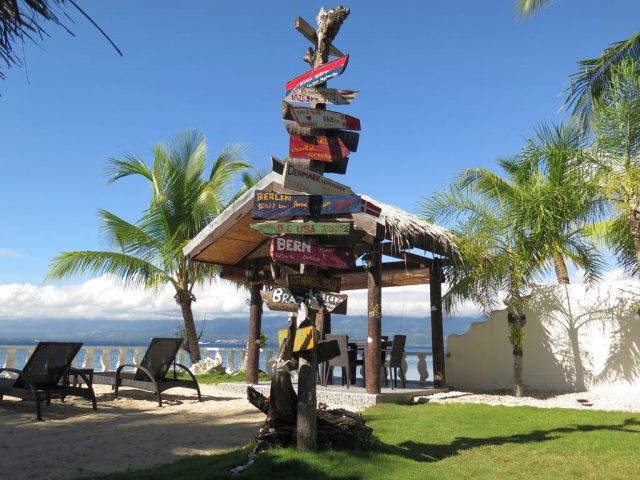 Watersport Beach Dive Resort Review
The Watersport Beach Resort is located in Santander in the province of Cebu, Philippines. Right on a section of the sandy beach, the dive resort offers humble accommodations and facilities along with a vast choice of water sports to enjoy, including scuba diving and snorkeling!
.
Rooms at Watersports Beach Resort
The rooms are welcoming from 1 to 4 guest, depending on their respective layouts. Indeed, some rooms have double beds, others display twin beds, and there are foldable beds available for extras guests ($). Moreover, the rooms all have a private en-suite bathroom with hot and cold water shower. Also, some rooms have only fans, but most also feature an air-conditioning.
Visit this page to view room prices & available dates for this dive resort!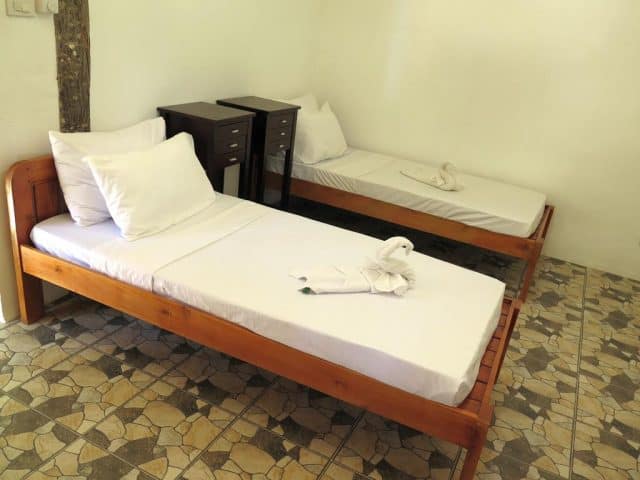 .
Resort Facilities
The WaterSport resort is located beach front and includes all the facilities you would expect from a resort. Indeed, there's an outdoor pool, restaurant and bar on-site as well as terraces filled with tables and loungers for you to enjoy. Plus, they have a pool table, and a massage parlor.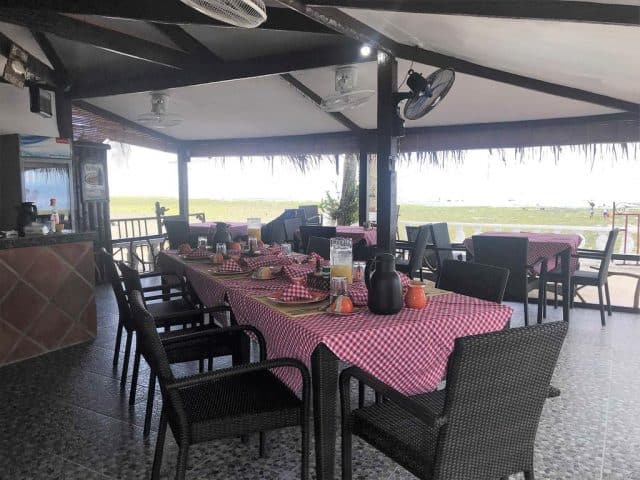 .
Diving at WaterSport Beach Resort Santander
The complete dive center at WaterSport Beach Resort has equipment rental and PADI classes available. Plus, they offers various tours and packages to explore the best dive sites of the Philippines while you stay with them.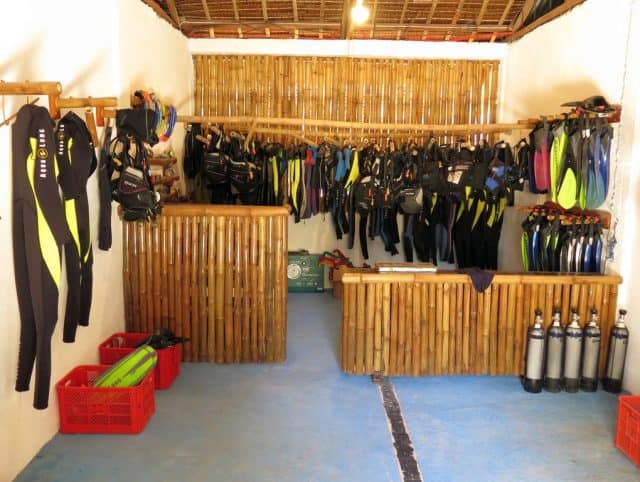 .
Moreover, the WaterSport Beach Resort is located in Santander and the dive sites available right in front are said to have marine currents. Thus, advanced divers, or divers that wish to improve their skills will have a blast! That being said, Open Water Divers will have plenty of choices in terms of current-free dive sites to explore… all only a quick boat ride away!
---
Prices start at 30$US for a twin shared room
Where is this dive resort located?
Learn more about scuba diving in this area.
Diving Reviews for this region
Diving resorts in this area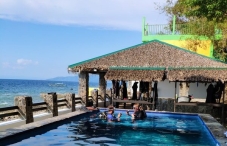 The Blue Ribbon dive resort was original
Dive spots reviews in Philippines