Diving center details – Absolute Scuba Bali
Jl. Pantai, Silayukti Padang Bai
80872, Bali, Indonesia
Bali, Padang Bai, Indonesia
Phone: +62 363 42088
Website: Absolute Scuba Bali
Other Diving centers in Bali, Indonesia

You can find the full list and ranking of the best diving centers in Bali here.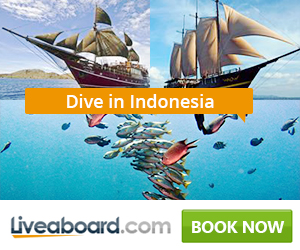 Diving gears

User: 80%

Diving Safety

User: 100%

Professionalism

User: 89%

Value for Money

Awesome Vacation

Samuel

on 2016-01-10 05:56:27

In a nutshell! The diving center is great! It's where I completed my Rescue Diver level in a little less than 2 weeks. They offer first class services, the boats and the minibus are top notch as well and the diving equipment. The team is competent, nice and helpful. Their briefing are well organized and relevant. The divemasters are doing a perfect job underwater to make you feel in control and comfortable. They supervise every step very carefully and they always set a good example. They also offer great discounts if you book many dives, and aim for a higher level of diving skills. I am for sure going back! Would definitely recommend.




---




Diving gears

User: 100%

Diving Safety

User: 100%

Professionalism

User: 100%

Value for Money

You get what you pay for!

Eric

on 2015-12-17 04:29:13

The title is to be taken in a positive way! This dive center is not the cheapest but you get the luxury that comes with the price.

I would recommend this school even more to beginners. The instructors take it easy and you can take all the time you need in the pool to be fully at ease with the material and the techniques.

The dives spots are all unique and awesome. I could have been diving again and again and I am sure I would have never met the same creature twice! The balinese dive masters are the best, they have a good knowledge of their environment.

The resort is full of tourist, not only the diver kind, the speedo kind as well. It's a most welcome luxury after a couple weeks of more basic accommodation. Rooms are great and clean, hot shower, newer air conditionning, etc. The food at the restaurant is also great and affordable.

The staff, both in the dive school and the hote, is obliging and friendly. Great stay & great diving!




---




Diving gears

User: 50%

Diving Safety

User: 50%

Professionalism

User: 40%

Value for Money

Okay diving

Jens

on 2015-12-07 04:38:12

Wanted to go out of popular Kuta for some diving so I went to Padang Bai. The instructor was okay, staff at the center friendly but I would say that the overall experience is average. Nothing to be amazed about. They offer accomodation and I decided to stay there. Food was good, room was big and clean. I took a 3 days package for a total of 8 dives and I haven't seen many interesting sea life. A few Manta Rays and not even one Mola Mola. Had to carry my equipment on and off the boat, which is annoying and unusual. Worth a stay but nothing impressive about the center or the dives.




---

Have you been travelling or scuba diving here? Rate it!