Diving center details – Amed Dive Center
Jl. Ketut Natih, Pantai Timur No. 801, Amed
80852, Bali, Indonesia
Amed, Bali, Bali Indonesia
Phone: +62 363 23462
Website: Amed Dive Center
Other Diving centers in Bali, Indonesia

You can find the full list and ranking of the best diving centers in Bali here.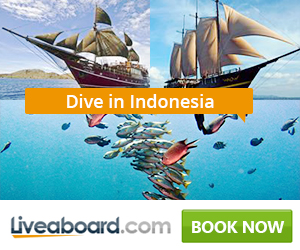 Diving gears

User: 50%

Diving Safety

User: 80%

Professionalism

User: 50%

Value for Money

Very... Average!

Sabine

on 2016-01-13 04:36:53

I cannot say anything really bad about their service but nothing stands out either. Pretty average on everything. As for the diving, maybe it was the wrong season , maybe they take us to the bad dive spots as they are a smaller business or something but water was dirty, visibility was poor and I have seen only the usual reef fish, nothing spectacular.




---

Have you been travelling or scuba diving here? Rate it!