Diving center details – Aqua Dive Paradise
Puri madha street 2, Tulamben, Kubu, Karangasem
80853, Bali, Indonesia
Bali, Tulamben, Indonesia
Phone: +6281 237 933 104
Website: Aqua Dive Paradise
Other Diving centers in Bali, Indonesia

You can find the full list and ranking of the best diving centers in Bali here.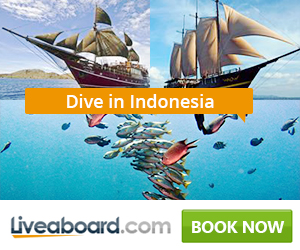 Diving gears

User: 100%

Diving Safety

User: 100%

Professionalism

User: 100%

Value for Money

Friendly and inviting

Cody

on 2015-12-30 02:23:03

We dropped in Tulamben totally unannounced and randomly chose this place. The staff were welcoming and they booked us in an average priced bungalow. Good value for the price. The breakfast was okay, could be fresher. In term of diving it was great. We booked for 2 fun dives and saw many beautiful things underwater and as you must have heard, the LIberty shipwreck is stunning!




---

Have you been travelling or scuba diving here? Rate it!