Diving center details – Bali Dive Resort and Spa
Amlapura Singaraja, Tukad Abu-Tulamben, Karangasem
80853, Bali, Indonesia
Bali, Tulamben, Indonesia
Phone: +62 813-3789-7172
Website: Bali Dive Resort and Spa
Other Diving centers in Bali, Indonesia

You can find the full list and ranking of the best diving centers in Bali here.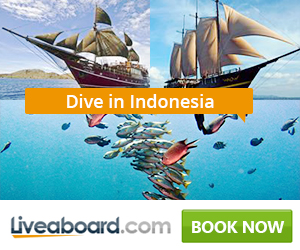 Diving gears

User: 100%

Diving Safety

User: 100%

Professionalism

User: 100%

Value for Money

THE dream!

Laurent

on 2015-12-12 11:43:21

We randomly decided to stop at this hotel, just to look around, on our way to Ahmed and we just couldn't leave! The spacious, luxurious garden right by the sea, the large pool and the warm atmosphere seduced us. It's was a wonderful surprise on our way. The rooms are huge and the matress was so comfortable I thought I got lost in a 5 star hotel!

Their breakfast was great, yummy fresh juice! Lounging by the pool all day betweem snorkelling and dive sessions... it's a piece of heaven. The dives sites were all great and the instructors were obvisouly doing their best to bring us to as many sites as possibles. Perfect service, very safe and good equipment.

My only advice would be that you get on your motorbike and go to this litlle magical place!




---

Have you been travelling or scuba diving here? Rate it!