Diving center details – Bali Dream Divers
Jln. Raya Kubu Amlapura, Desa Tulamben, Karangasem, Nusa Tenggara Barat
80853, Bali, Indonesia
Bali, Tulamben, Indonesia
Phone: +62 877-6270-6100
Website: Bali Dream Divers
Other Diving centers in Bali, Indonesia

You can find the full list and ranking of the best diving centers in Bali here.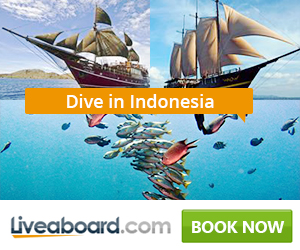 Diving gears

User: 100%

Diving Safety

User: 100%

Professionalism

User: 100%

Value for Money

Perfect first time

Farouk

on 2016-01-03 09:24:58

It was my first time diving and it was unforgettable. I can still close my eyes and clearly see all the fishes, corals and beautiful scenery from the underwater world. The bumphead parrotfish wandering in the USAT Liberty wreck was a pure beauty to observe. Leaf scorpionfish, lion fish, pygmy seahorses, turtles, barracudas, many many eels, and loads of different nudibranchs. I saw everything I could possibly wish for and all of that with awesome guides pointing out at everything. Perfect dive school for learners, small group or one on one. Great equipment and tasty lunch!




---

Have you been travelling or scuba diving here? Rate it!