Diving center details – Bali Reef Divers Tulamben
Other Diving centers in Bali, Indonesia

You can find the full list and ranking of the best diving centers in Bali here.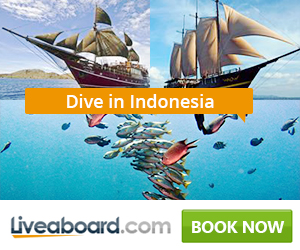 Diving gears

User: 100%

Diving Safety

User: 75%

Professionalism

User: 75%

Value for Money

Cheap hotel, nice dives

Franziska

on 2016-01-02 16:59:32

To be honest, I am sure you can find better options in term of accommodations but the price was so cheap, I get why people go there. The breakfast was not included, the walls are so thin that we could hear the girl next door's phone conversation like if she was beside us. The room was not the cleanest either but at least no bugs. I tried starting the fan but it was shaking the ceiling so much I had to turn it off. As for the AC, not super efficient. But again, backpacker price, backpacker accommodation. We stayed only for 2 nights, the time to do the beautiful dive on the ship wreck! Diving was great, a little more freestyle, a little less security like in the OW class but we were confident in our skills. The wreck dive is a huge MUST DO!!!




---

Have you been travelling or scuba diving here? Rate it!