Diving center details – Joe's Gone Diving Bali
Jalan By Pass Ngurah Rai 44a, Sanur
80228, Bali, Indonesia
Bali, Sanur, Indonesia
Phone: +62 361 3705262
Website: Joe's Gone Diving Bali
Other Diving centers in Bali, Indonesia

You can find the full list and ranking of the best diving centers in Bali here.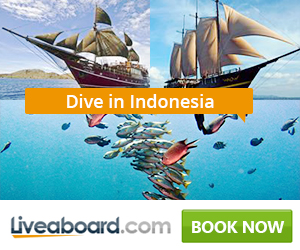 Diving gears

User: 100%

Diving Safety

User: 100%

Professionalism

User: 100%

Value for Money

The best place to do your DMT!

Chloe Wilford

on 2018-11-04 22:34:46

I spent 2 months at Joe's doing my DM and I was really sad to leave. This place is amazing and you are adopted into the Joe's family really quickly here and made to feel like a complete part of the team. The diving is also out of this world amazing!
Everything here works as a team including your training. Working with every different instructor is invaluable and you learn an incredible amount. Everyone has their own style and way of doing things and it enables you to work with different people every day and gain huge amounts of tips and hints to be able to develop your own routines, styles and ways of doing things and interacting with the guests. The hands-on experience of shadowing staff every day with different guests in invaluable. You learn how to manage people of different abilities and help them, overcome language and confidence barriers, give guests a detailed insight into the dive-sites and learning how to ensure every guest goes away having had an amazing day! You also do get a dedicated instructor to support you through the process as well who ensures you learn everything you need to and you can develop your skills really well!
Jan and Marjam are brilliant owners and have so much knowledge its incredible, they are also central in making sure all DMTs feel welcomed into the family. The front office staff Ade and Fitri are invaluable in making all the days run smoothly. Markus as course director is like the Encyclopedia of all things diving – you'd be hard pushed to find a question he can't answer, he helps you keep things in perspective and will constantly push you to become a better diver and a better DM. Eby as one of the Staff Instructors is amazing fun and is superb at helping to organise our schedule to make sure you complete everything needed. All the other instructors Ethel (Staff instructor), Catur, Ismail, Denny, Sabrina, Danni, Nanne (I hope I haven't forgotten anyone) are all amazing and will give you any advice you need to be the best DM you can be. Juliet is a wealth of knowledge about different dive sites and is an incredible DM to shadow and learn from.
Komang and Elvis are a god-send looking after the kit, making sure everything is clean, organised and in great condition! And not to forget the gorgeous Buttons who loves a fuss (and your food). There is absolutely no better place to do your DMT. If you want to see the sort of things you will get up to everyday follow them on Facebook and there you can read some blogs about daily life at Joe's.




---

Have you been travelling or scuba diving here? Rate it!