Diving center details – Liberty Dive Resort
Jalan Raya Tulamben, Tulamben
80853, Bali, Indonesia
Bali, Tulamben, Indonesia
Phone: +62 81337762206
Website: Liberty Dive Resort
Other Diving centers in Bali, Indonesia

You can find the full list and ranking of the best diving centers in Bali here.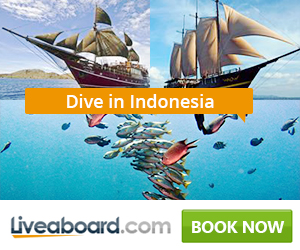 Diving gears

User: 90%

Diving Safety

User: 100%

Professionalism

User: 100%

Value for Money

Excellent Dive Guides & Cottages

Kimberly Smith

on 2017-01-15 20:54:14

I started visiting this resort when they had only one pool and now they have three! The garden cottages are fantastic with great AC and wi-fi too. The resort continues to improve and so has the infrastructure. I'm an amateur underwater photographer and my dive guides Wayan and Mega were great at finding rare critters to shoot. The list of dive sites is always growing and each time I go back, they show me a new site. There are support crew at each major dive site including porters and people who sell refreshments. Even out at the sites, there are showers and tanks to soak your camera between dives. I find the guides truly professional. I have experience with 4 different guides and all were safety conscious, extremely experienced, and great at identifying marine life. The entire staff at the resort gives excellent service and is very accommodating. The only downside to this resort is the food. It is just average for Bali. Trust me. You don't have many other choices for restaurants in the area so you will find yourself eating there a lot. The hotel is quiet and relaxing. Ladies come around the pool each afternoon, offering massages.




---




Diving gears

User: 100%

Diving Safety

User: 100%

Professionalism

User: 90%

Value for Money

Relaxing

Gabriel

on 2015-12-21 12:09:40

The area around the hotel is not so touristy and I liked that, you see a little more of Bali, beyond the show. We hired a motorbike for 70K Rupiahs and roamed around freely. The resort has like 3 pools... for maybe 25 rooms so there's tons of room for you to take a swim! The beach is rocky and with the waves it can get hazardous to get in the water so I suggest you stick to the pools! We wanted a quiet place with a great dive center and that's exactly what we got there. The restaurant is great, the rooms are comfy and the grounds are luxurious green and well maintained. A royal resort for divers!




---




Diving gears

User: 82%

Diving Safety

User: 50%

Professionalism

User: 50%

Value for Money

Liberty Dive

Martin

on 2015-12-15 09:17:14

The resort is expensive for what you get. Breakfast not so special and quite small. Restaurant is very simple, plain taste. As for the diving, our instructor was not even a dive master, only a rescue diver. He did his job but honestly nothing stands out in his service. If you ask about something in the sea he seems to not know and he just avoid answering. We figured out only at the end that he wasn't DM certified so maybe ask before if you go there. The dives were great but it's kind of annoying that you get a basic package and then you need to pay for every extra dive now and then. I believe it's still worth going if your plan is to dive the Liberty wreck cause that's impressive and stunning.




---

Have you been travelling or scuba diving here? Rate it!