Diving center details – Matahari Tulamben Resort
Jl. Raya, Tulamben, Kubu, Karangasem
80853, Bali, Indonesia
Bali, Tulamben, Indonesia
Phone: +62 363 22916
Website: Matahari Tulamben Resort
Other Diving centers in Bali, Indonesia

You can find the full list and ranking of the best diving centers in Bali here.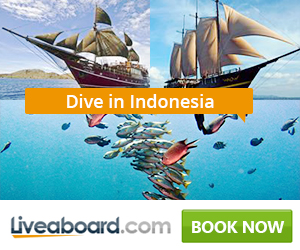 Diving gears

User: 80%

Diving Safety

User: 100%

Professionalism

User: 100%

Value for Money

Nice stay, OW course

Beatriz

on 2016-01-11 05:48:59

Excellent dive Center for Open Water dive course. The instructors were all very friendly, professional and caring. The atmosphere at the Center is laid back and fun. They are well organized and their focus on safety rules is very appreciated. I was feeling in good hands, safe and skilled in the water and thanks to that, I could enjoy all my dives. The equipment the lent me was in good condition and functional. Their pricing is very fair, cheaper than many other places.

The hotel is great, backpacker budget style but everything you need is there. If you need luxury, that's not your place. Otherwise, you can make yourself a cheap and cozy stay in this place. The rooms sure could use some fresh touches like for the linens and the bathrooms but nothing major.




---




Diving gears

User: 100%

Diving Safety

User: 100%

Professionalism

User: 100%

Value for Money

Returning

Benji

on 2016-01-02 16:50:00

I am a long time returning customer at Matahari and year after year, it doesn't disappoint! The crew is energetic, inventive and they always do their best to offer exciting dives, Diving and hotel, all is on a great money / value ratio. I will be back next year for sure, and so on!




---

Have you been travelling or scuba diving here? Rate it!