Diving center details – PT. Paradise Diving Bali
Jl. Silyakuti 9B, Padang Bai - East Bali,  Padang Bai
80872, Bali, Indonesia
Bali, Padang Bai, Indonesia
Phone: +62 811-393-515
Website: PT. Paradise Diving Bali
Other Diving centers in Bali, Indonesia

You can find the full list and ranking of the best diving centers in Bali here.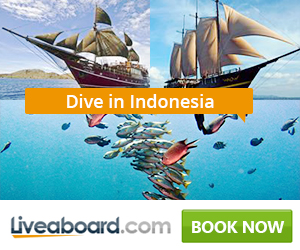 Diving gears

User: 100%

Diving Safety

User: 100%

Professionalism

User: 100%

Value for Money

Top!

Elisa

on 2015-12-23 07:11:10

Huge thank you to Daniel and Michael!!! We first came to Padang Bai a few years ago to complete our Open Water Dive and we decided to come back for our Advanced. Paradise Diving is where we felt super comfortable and it was an obvious choice for us when we decided to take vacations this year.

I contacted Micheal by e-mail and he responded quickly with lots of details and a plan for our holiday. We then knew we were going to see manta rays, sharks, wreck and the most colorful macro Bali has to offer. When we touched base at the dive center, everything was well planned and organized for us... the closest you can be to perfection, that's what it was. Daniel was our dive instructor, he refreshed our knowledges and taught us new ones to make us successful advanced divers. Their material, the buses and the boats, everything is top notch!

We also had Micheal organizing us some trips around the island with a driver and nice hotels and every request was thoroughly answered and we had the best holiday. We will for sure return again!

Elisa




---




Diving gears

User: 100%

Diving Safety

User: 100%

Professionalism

User: 100%

Value for Money

What an experience!

Evan

on 2015-12-18 13:21:49

I spontaneously decided to follow some new friends to do the open water course. We were picked up from the hotel and brought back everyday which was a solid first impression. The team is German and local and they were very friendly. The center is great, looking good and clean. They are an organized team, nothing is random, everything is planned. It was the first time for all of us. Needless to say it was a particularly exciting and thrilling time for our group. Our instructor Fred and a local colleague took excellent care of us. They were patient and the training they provided with the pool practice was relevant and well performed. Everything went well and without stress and time pressure. Our question were always thoroughly responded and we learned a lot of new things. The dive in the sea was breathtaking and again, we felt well supervised and safe at all times. A really great time with great care and great experiences!




---

Have you been travelling or scuba diving here? Rate it!