Diving center details – Tauch Terminal Resort Tulamben
Other Diving centers in Bali, Indonesia

You can find the full list and ranking of the best diving centers in Bali here.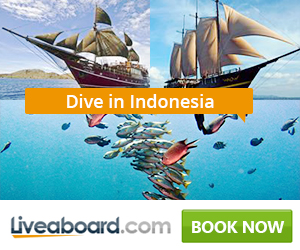 Diving gears

User: 90%

Diving Safety

User: 100%

Professionalism

User: 100%

Value for Money

SUper Dives

Mick

on 2015-12-26 15:28:41

The large rooms are clean and functional, the bathrooms are in need of renovation. The resort, overall, is great and classy. The staff is helpful and always in a good mood, creating a warm and welcome atmosphere. The great dive sites are right on the doorstep, and the dive crew is awesome.




---




Diving gears

User: 100%

Diving Safety

User: 100%

Professionalism

User: 100%

Value for Money

Great for diving couples!

Anais

on 2015-12-19 07:30:18

The hotel is the ideal destination for all couples who want to enjoy a few days of quiet away from the stress and bustle of the south of the island. No tv in the room, which could be irritating to some people but if you stop and think about it, it means get out of your room, communicate, exchange with people. Way more rewarding than watching tv! We talked to many people from many different parts of the world and that was great. The food is great: during our stay there was a European chef who trained kitchen staff to further improve the food and service quality. That deserve a big 5*****! The hotel is very relaxed and you feel at home right away. Staff is nice, polite and cheerful. You can hardly get bored here: two swimming pools, a bar, a spa, a restaurant and free internet can certainly keep you busy. Oh, also, the superb scuba diving center... that's what should manage to fill your days up! We did our Open Water SSI level (beginners). Our favourite spots were the Coral Garden, the drop off and the wreck of the USAT Liberty ship. Now the wreck is full of corals and fish and it is simply magnificient to see. Life has reborn in an object that vanished. The staff was great, skilled, helpful and they keep the center very well organized. As a couple, we had a totally fun and memorable time at this resort!




---

Have you been travelling or scuba diving here? Rate it!