Diving center details – Water Worx Dive Center
Jl. Silayukti,  Padang Bai
80872, Bali, Indonesia
Bali, Padang Bai, Indonesia
Phone: +62 363 41220
Website: Water Worx Dive Center
Other Diving centers in Bali, Indonesia

You can find the full list and ranking of the best diving centers in Bali here.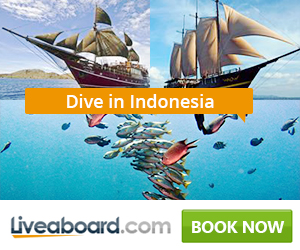 Diving gears

User: 69%

Diving Safety

User: 80%

Professionalism

User: 100%

Value for Money

Amazing!

Suvi

on 2016-01-10 06:10:00

They know what they are doing, that's for sure! We dive many times back home in the Philippines and sometimes with strong, tricky currents. Here it was different but we knew what to expect because the told us and taught us the best way to overcome issues we might encouter down below. We have seen so much of the life in a few days it was amazing! Manta rays at manta point, black tipped sharks, many big and small colourful fishes.




---




Diving gears

User: 100%

Diving Safety

User: 100%

Professionalism

User: 100%

Value for Money

Best dive school!

Isabelle

on 2015-12-19 07:33:16

I can barely believe it, in 3 small days I have went a long way! From a beginner that doesn't know much about diving to a proud and safe Open Water Certified Diver. It's was the perfect place to learn and I am so happy with my experience. In addition to the incredibly high quality of service, the pedagogy they use to teach is irreproachable. They do a great dosing of the lesson to make sure you can fully understand and practice your new skills. I really liked that they were environmentally engaged and serious about not touching the corals. They took the time to explain us the impact it has when corals are destroyed and that, as an underwater visitor we need to swim carefully and treat the environment we visit with the greatest respect. The Waterworxx team is a big family and everybody is chill and friendly. As a solo traveller, I never felt alone during the diving trips. Claudia, my instructor, was so nice, she has a good deal of humor and she is also very responsible and smart! I trusted her, and the team, with my life and I was not disappointed. Well organized, well supervized and safely operated dives.




---

Have you been travelling or scuba diving here? Rate it!