If you have dived in France before, please share your experiences: Dive spots you would recommend, which Dive Center you used, Fishes & Diving, Visibility, Currents, etc. Please post your comments in the section below, by doing so you will help fellow divers to plan their next trip


France offers a number of different styles of diving and different conditions for diving. The French Riviera dives are very different from the dives in Normandy as an example. Cave diving is also very popular in France with both inland and coastal caves to explore!
Before we go further, please note that this page is about mainland France, not any of its overseas departments in the Caribbean and South Pacific such as French Polynesia. Also, note that the laws and requirements related to scuba diving in France are quite strict and they sometimes differ in what we are used to in other countries. We give more details about this in the sections below!
In this page you will find more detailed information about scuba diving in France.
Photos France
Best Dive Review
Having three different coasts and inland diving, there is diving for every type of diver in France! Here we will highlight some of the best diving destinations in France.
The French Riviera, also known as Cote D'Azur, is one of the most famous beaches and chic destinations in Europe. While there is no official destination, it is generally considered between Toulon and Menton on the French Italian border. The water here is warm in the summer and visibility is outstanding. This area has a number of small offshore islands and a number of wrecks. The distance between the two endpoints is about 200 kilometers. Within that area are over 200 dive clubs and dive centers. Concentrated in about a dozen different cities and towns there are hundreds of dive sites.
Marseille: While still on the Mediterranean coast, the waters around Marseille are colder than the French Riviera. The best dive spots are around the Riou Archipelago and the best diving from June to October. The visibility is best in the early part of the season but water temperatures may be as low as 14ºc at that time. Not many tourist dive here, mostly locals.
Normandy and the English Channel are primarily summer destinations as the sea conditions can be very fierce during the winter. The area has dramatic undersea formations and hundreds of wrecks. Normandy was the site of the WWII invasion and hundreds of ships were sunk in the process.
Lot-et-Garonne is located in southwestern France and is the cave diving capital of France. Here you will find water temperatures steady year round at 13ºc.
How to dive France?
Before organizing your dive trip to France, it is best to find a dive operator that you can dive with. The French Riviera and Marseille are fairly easy to find dive operators. However, for cave diving and diving in Normandy, most of the diving is by French Federation clubs (FFESSM equivalent to BSAC in the UK).
Given the fact that dives sites are all close to the coast, there are no major liveaboards operating in France. There are also very few dive resorts. Your best choice would be to find a dive operator you will dive with and get their suggestions on where to stay.
Diving Regulations & Requirements in France
The structure of diving in France may be different from what you are used to. Actually, there may be more restrictions than you are used to. Indeed, the French Sports Ministry only recognizes the certifications for supervised or autonomous divers issued by the 5 organizations mentioned in the French Sports Code (ANMP, FFESSM, FSGT, SNMP, UCPA) and by CMAS.
When you see the letters "PE", it's a rating which means you must dive with a dive master or instructor, and the letters "PA" rating means you are qualified to dive without an instructor. The rating is followed by a two digit number,12,20,30,40 that represents the depth you can dive. You might also see a single digit directly after the PE which is a level of training in preparation to go to a higher level. A diver might have both a PE and a PA rating.
If your certification is by another organization, it is still possible to dive. The dive director is the one responsible for your safety on a dive. It is his responsibility to ensure you are qualified to dive and that the dive is within your ability level. Divers certified by an organization which is not under the sports code will have to do at least one check out dive with the dive director. It does not matter your level of certification, even instructors, if you have not dived with this dive director you will have a checkout dive.
There are four other items to note:
Diving is only allowed under the guidance of a dive director. The dive director does not need to be in the water with you but must be present and in control when you start your dive. This position and the qualifications are required in the sports code, and they must have the proper documentation.
 What you are allowed to do may be different. As an example, a PADI or SSI Open Water Diver is certified to dive unsupervised to 20 meters. However, These certifications are considered equivalent to a level 1 certification which is PE20. Meaning you must be escorted by a dive master or instructor. An Advance Open Water is a level 2 diver, which is a PA 20 and PE 40. Also, divers under 18 must have an authorization form signed by a parent and you must be 18 years of age or older to be a PA diver.
You often hear that there is no "Scuba Police". If an Open Water Diver wants to dive to 25 meters, it is their own call. However, In France that is not the case. If you are certified to dive to 20 meters, that is your limit. If you dive beyond that, both the diver and the dive director may be fined. The coast guard does have the authority to check your brevet and your dive computers.
You must have a medical certificate from a doctor and medical insurance covering diving to dive. The certificate must be dated within a year for diving and within 3 months to take a course.
Best time to dive in France
The best time to dive in mainland France will depend on where you are diving and the type of diving. Overall, the dive season in France is considered from June through September.
The Mediterranean has a longer season from April through November. Most dive shops close in the off-season but some dive clubs will still be active. Cave diving, which is primarily club orientated, is year round.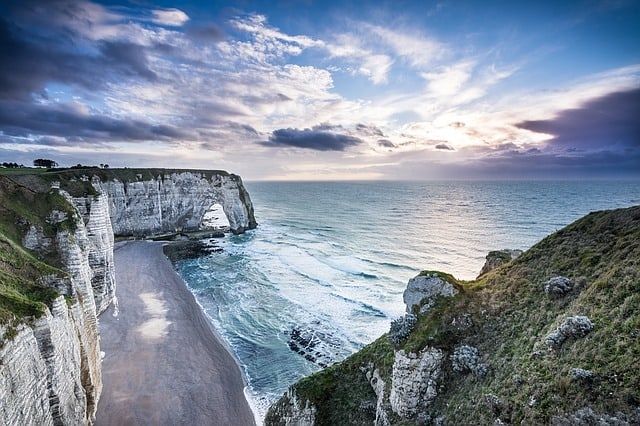 Top liveaboards in France according to divers reviews
No liveaboard found
Dive courses
France may not be the easiest place for a tourist to become certified nor to pick up additional training. Most of the training is done in clubs and with the 5 French organizations. There are some places that teach international accredited courses such as PADI and SSI but there are few.
To teach sports including scuba diving in France, you must have a state certificate to teach. Depending on the level it may take up to 2 years of training. This training is outside of the dive industry and only done in French.
Scuba Diving conditions
The diving conditions vary depending on your location. The Cote D'Azur is known for great visibility and during the summer warm waters water average 24ºc during the season. Currents, if any, are mild.
Marseille has cooler water because of the current that flows there. Visibility is best when the water is colder. The temperature range during the dive season is 14ºc to 24ºc.
Normandy and the English Channel really do not get warm and the water is always murky. March will see water temperatures around 9ºc while you might see 17ºc in August.
Snorkelling in France
The French Riviera offers many outstanding snorkeling sites. Many of the offshore islands have shallow fringing reefs that are well protected and have amazing marine life.
Fishes and Coral
Marine life is sparse on the Atlantic coast dive sites, however, it is a good area for whales when they are migrating. The Mediterranean has subtropical marine life and has a very diverse marine life. In and around the coral reefs will find groupers, eels, cuttlefish, sea urchins, rays, sharks, and barracudas.
Diving Safety
If you are planning an upcoming dive trip or travelling to France, it is a really good idea to invest in travel insurance for scuba diving, because you never know what could happen and when you might need it (because accidents do happen!). I recommend this diving insurance as they offer worldwide coverage and focus on providing scuba divers a quality insurance and medical assistance service.
Diving in France caters to different types of diving. Cave divers and cold water divers will find outstanding choices. Those who enjoy warm weather diving, then the French Riviera is an outstanding destination. The effective transportation system in Europe makes this a great destination for a short break from a long business trip.
Travel Guide
Now that you know all about the underwater world, you might want to start planning your scuba holiday! Check out our France Travel Review for information about how to get there, activities and excursions, where to stay, and more.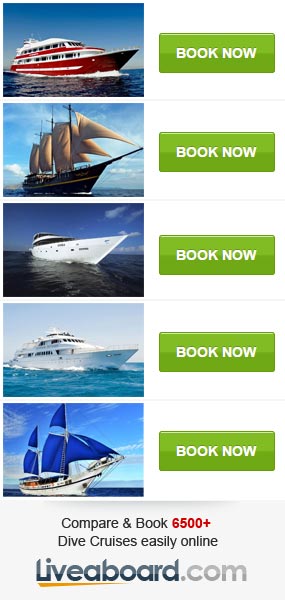 Diving Reviews for this region
Dive spots reviews in France
No dive sites reviews found
Liveaboard Reviews in France