If you have dived in Eastern Canada before, please share your experiences: Dive spots you would recommend, which Dive Center you used, Fishes & Diving, Visibility, Currents, etc. Please post your comments in the section below, by doing so you will help fellow divers to plan their next trip

At first, scuba diving and Canada might appear as unlikely as snowboarding in Cuba. However, there is great diving in Canada, especially in the eastern portion of the country, which offers many underwater wonders.
In fact, both the Atlantic and Pacific coasts of Canada have great scuba diving opportunities. The eastern provinces include the remote Maritime Provinces, namely New Brunswick, Nova Scotia, and Prince Edward Island. Also, the French-speaking Province of Quebec, and the Province of Ontario occupy the biggest part in the east.
While there is great diving in all the provinces, Ontario attracts the most visiting divers. Here you will find a great collection of ship wrecks, river drift dives even sunken towns. The water may be cold and the visibility can change, but the diving is memorable.
In this page you will find more detailed information about scuba diving in Eastern Canada.
Photos Eastern Canada
Best Dive Review
Diving in the eastern provinces is outstanding especially in Ontario's Great Lakes. Actually, Ontario is considered by many as the fresh water diving capital in the world. The lakes of the province holds over 20% of the world's fresh water. There are hundreds of possible diving destinations within this region. Here are a few of them:
Pointe-au-Père, which is part of the town of Rimouski in the province of Quebec, has shipwreck diving. The town is located where the St. Lawrence River widens and nearby becomes the Gulf of St Lawrence. There are a number of shipwrecks in the area, including the Empress of Ireland. This ship sunk in 1914 and is doomed as the Titanic of Canada. Indeed, it collided with the Storstad, a Norwegian ship, and sank in less than 15 minutes, killing over 1000 people. Today the wreck sits in 100 feet (30 m) of water.
The Thousand Islands is an area of the St Lawrence River near Lake Ontario. In fact, there are over 1,800 islands in this portion of the river, which marks the border between the United States and Canada. There are many dive sites in the area including shore dives on both sides of the border. Dive sites requiring boat access can be dived from the Canadian without accessing US, however, you must clear immigration to do a shore dive on the US shore line. The area is a very popular summer boating and camping area. You will find many dive ships in Rockport and Brockville.
Kingston is very close to the Thousand Islands, but it is considered a separate area. Divers will find a wide range of dive sites including more than 20 wrecks. You can also dive the "Lost Villages" from Kingston. The creation of dams and relocation of canals lead to entire villages being flooded. A popular site is what was a lock on a canal now 30 feet (9 meters) underwater.
Tobermory is a large lake located a few hours north of Toronto. It is known for great visibility and at least 25 shallow wrecks.
Fathom Five National Marine Park: This is another great destination for wreck divers with 25 wrecks in the park. It is also a place for technical divers and cave divers.
How to dive Eastern Canada?
The scuba diving opportunities are very diverse in eastern Canada. First, you have diving in four of the Great Lakes: Ontario, Erie Superior and Huron. Then, you can go scuba diving in the St Lawrence, St Clair and Niagara Rivers. Also, there are many other lakes where you might want to dive.
According to the Ontario government, more than 250,000 lakes contain about one-fifth of the world's fresh water. Most of these are small and far from any sign of civilization, still there are hundreds that are close. Plus, besides the three rivers mentioned, there is over 100,000 kilometers (ca. 62,137 miles) of other rivers to explore!
The province of Quebec has some rules for scuba diving that you need to be aware of. Indeed, Quebec has its own certification agency, and you must have a "Certificate of Qualification in Recreational Scuba Diving" issued by FQAS (Fédération Québécoise des Activités Subaquatiques or Quebec Underwater Activities Federation) to dive in Quebec. FQAS divers are identified by letters. A, B and C are recreational divers roughly equivalent to Open Water Diver, Advance Open Water and Rescue diver. Schedules 8 to 10 of their regulation matches other accreditation agencies to the proper FQAS level.
Quebec Divers must renew their certificates every three years. They need 10 cold water dives since the last renewal, or they have to attend a refresher course.
If scuba diving in Quebec is something you would like to do, make sure you get all the relevant information on the rules that apply to diving in Quebec.
Best time to dive in Eastern Canada
While the summer has the warmest weather and has great diving, The best time for diving is the winter. Water temperatures do not change too much at depth, however, visibility is greatly improved in the fall and winter.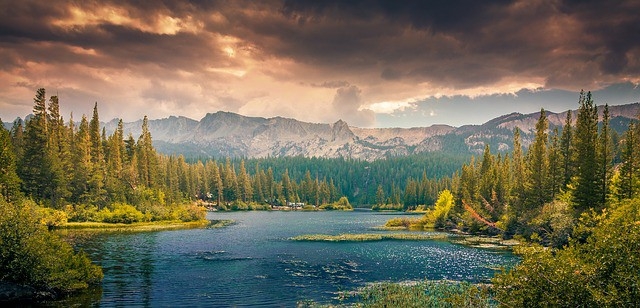 Top liveaboards in Canada according to divers reviews
No liveaboard found
Dive courses
The Great Lakes have the largest concentration of ship wrecks in the world, so if you are not a wreck diver here is a great place to learn. Also, cold water diving skills are a must, and a dry suit is never out of style. There are also amazing drift dives, so consider taking a drift diving course.
Scuba Diving conditions
The diving conditions vary greatly over the year and since the area is so large there is vast regional differences. As a general rule, even in the summer, it is cold water diving.
Even when the surface water warms, you may find yourself entering a thermocline. In the winter, many dive sites have visibility over 100 feet. Some dive sites are in the current, while others are in sheltered bays or enclosed lakes. Always look at the weather forecast before entering the water. Many of the shipwrecks you will visit are there because of an unexpected change in weather.
Snorkelling in Eastern Canada
Many of the shore diving dive sites are suitable for snorkeling. However, remember the water will be cold even in the summer.Thus, Canada is not quite a snorkeling destination… try Mexcio's Yucatan Peninsula for snorkeling!
Fishes and Coral
The marine life is surprising varied. For the most part you will be seeing fresh water fish. However, in the Quebec area it is not uncommon to see whales.
Diving Safety
If you are planning an upcoming dive trip or travelling to Eastern Canada, it is a really good idea to invest in travel insurance for scuba diving, because you never know what could happen and when you might need it (because accidents do happen!). I recommend this diving insurance as they offer worldwide coverage and focus on providing scuba divers a quality insurance and medical assistance service.
If you are not a cold water diver, the diving in Canada can change your mind. This is the place for shipwrecks and other underwater wonders.
Travel Guide
Now that you know all about the underwater world, you might want to start planning your scuba holiday! Check out our Eastern Canada Travel Review for information about how to get there, activities and excursions, where to stay, and more.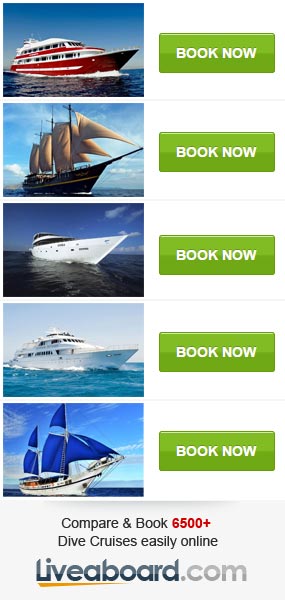 Diving Reviews for this region
The Best Temperate Water Diving in the World.
Dive spots reviews in Canada
No dive sites reviews found
Liveaboard Reviews in Canada