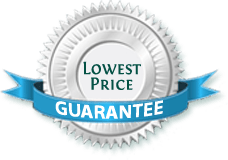 Lowest Price Guarantee: If you can book the same package any cheaper then you will get 100% of the price difference, guaranteed!

Liveaboard Diving in RAJA AMPAT
Want to dive with several species of Sharks, Barracudas and Manta Rays all in one place? Raja Ampat boasts a wide range of marine flora and fauna, making it a world-class dive destination and one of the best dive spots in the planet. So prepare your dive gear and prepare yourself for an incredible liveaboard experience!
MEDIUM BUDGET LIVEABOARDS REVIEWS
Papua Scuba Diving Review
The exotic Raja Ampat, which is located in the West Papua Province of Indonesia, is truly a fantastic and wonderful dive spot. The region consists of more than a thousand islands with four of it's main islands called Batanta, Misool, Salawati and Waigeo.
The archipelago offers a stunning display of massive coral reefs and immense schools of fish. Plus, if you love Pygmy Seahorses then Raja Ampat is the perfect dive site to find or spot these cute and tiny seahorses. As well as being an amazing dive spot, this is certainly an underwater photographers paradise!
With it's rich marine life, it's no wonder why Raja Ampat is one of the World's best diving spots!
With it's breathtaking seascape and awesome dive sites, there's no greater way to explore the archipelago but by Liveaboard! Liveaboard in Raja Ampat will let you experience the best and finest dive sites in the archipelago!

Best time to go on a Raja Ampat Liveaboard:
Raja Ampat is known to have rather temperamental and sometimes unpredictable weather. But guests should not worry since liveaboard operators carefully plan out their respective tours and itineraries to ensure their guests are completely comfortable and safe.
So when exactly is the best time to do liveaboard in Rajah Ampat?
Although there are some boats/vessels that offer trips all year round, liveaboard aficionados recommend the month of October or November to be the perfect time to head out on the water. If you can't make it in October or November, you can still do liveaboard for the rest of Raja Ampat's dry season, which covers October to April, where the sea is still expected to be steady and calm.
It is important to note that liveaboard is discouraged from May to September because strong, heavy winds and rains are more likely to occur. However, if you are willing to brave the conditions and want to see and dive with Manta Rays, you can still go on a liveaboard from May to October.

Raja Ampat Liveaboard routes:
Generally, liveaboards depart from Sorong. Sorong is located in the Indonesian Province of West Papua. To ensure maximum convenience for their guests, liveaboard operators usually offer transfer services from Sorong Airport and hotels directly to and from their boats or vessels.
Most of the liveaboard vessels depart from the coastal city known as Sorong. The islands of Misool, Wayag, Fam and Waigeo are some of the dive destinations of liveaboard tours.
Liveaboard diving in Raja Ampat are mostly conducted around the island of Misool, where several water caves are waiting to be explored. The blue water mangroves near Misool is a superb dive site as well, while divers will surely be awed by the excellent coral reefs and rich marine life of Wayag Island, Fam Island and Waigeo Island.
Aside from the schools of fish and rays; dolphins and whales can also be encountered in Dampier Straight. Due to that fact, some liveaboards are now offering tours that incorporate SCUBA diving with whale or dolphin watching with Marine Mammals experts on board. Now that liveaboard experience is worth trying, right?
Along with those departing from Sorong, some liveaboards also offer trips that start from Ambon, which is the capital of Maluku State. Trips that start in Ambon usually visit the Banda Sea, where several volcanic islands are located. Said volcanic islands have spectacular corals reefs and variety of fish like Manta Rays, Hammerhead Sharks, Barracudas and many other pelagic fishes.
Budget/Rate:
Want to do liveaboard diving but with limited budget? Worry no more as there are a lot of vessels, which offer tours to Raja Ampat at prices that will suit your budget.
Other Destinations you may like