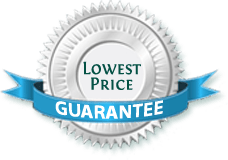 Lowest Price Guarantee: If you can book the same package any cheaper then you will get 100% of the price difference, guaranteed!

Liveaboard diving in Burma
Burma, popularly known as Myanmar today, is a country in the Southeast Asia and is bordered by Laos, Thailand, Bangladesh, China and India. Apart from its splendid underwater scenery, this country also own islands with lush vegetation and primary jungle. Its jungle reportedly houses the last jungle cats and other large mammals found in Southeast Asia! While staying in Burma, foreign visitors can go for jungle walks, river trips, bird watching and of course, SCUBA diving that is filled with thrill and adventure!
Check which Budget Liveaboard options are available in Burma!
Compare the Luxury Liveaboards of Burma! 
Burma is a shark haven. Do you know that around nine species of sharks have been reportedly seen in the waters of Burma? That includes the Hammerhead, Bull, Tiger, Gray Reef and the most highly-anticipated: the Spinner Shark! You can also spot Silvertip and Whitetip Sharks in Burma.
Photo credit:http://www.tumblr.com/
However, there is more to diving Burma than merely be amazed with its sharks. SCUBA divers realize that is the smaller things that is harder to ignore like the shrimps, crabs, and lobsters in every shape, colour and size joined by frogfish, cuttlefish, ghost pipefish, and octopuses, all having a great time dwelling in the unsurpassed aquatic environment found in Burma!
I usually use this website to book in advance my liveaboards in Burma / Myanmar and Thailand as they usually have the lowest rates I find. I like it because they have an easy booking system.
SCUBA Diving Condition in Burma
If you are looking for another destination which offers a world-class diving, the reverberating waters of Burma might be the ideal choice for you. Here, you can feel like you are in another world about to discover the stacks of adventure-bound liveaboard experience that only the marvellous Burma can offer. However, Burma is noted to have strong currents and surface conditions can be rough. This is the main reason why intermediate to advance scuba divers are encouraged more to visit the place than the newbies.

Best time to Liveaboard in Burma
Diving season in Burma runs from October to May, wherein visibility can reach of up to 50 metres. Diving and exploring the Mergui Archipelago with a water temperature of 25 – 28°C is what most divers need to have a good excellent diving condition. However, If you are gearing up to witness some pelagic action, then don't hesitate to visit Burma between February and May and see more Whale Sharks and Manta Rays.
Play this video to watch a diver's encounter with a Whale Shark in the Andaman Sea in Burma.

Burma Liveaboard Routes
Burma is famous for sharks and you will be given plenty of opportunities to spot this huge fish. Other breathtaking creatures as well are also waiting for divers. Attractive dive sites filled with panoramic underwater sceneries are somewhat spread far and wide from each other. There is no other better way to fully take in the beauty of these dive sites but to hop in and join an entertaining liveaboard cruise.
Located at the southern part of Burma is the Mergui Archipelago which consists of more than 800 islands in various sizes which are incredibly laid out in the Andaman Sea. This archipelago also contains some of the most diverse and interesting marine ecosystems in the world: offshore fringing reefs which present a better visibility, healthy corals and small rocky islands that attract sharks and rays and countless number of marine species.
Since the Mergui archipelago is closer to Thailand than to any other city in Burma, majority of the liveaboards wanting to visit this interesting place depart from Thailand, particularly from Ranong. However, there are also some liveaboards that depart from Phuket and Khao Lak. Liveaboards that depart from Ranong usually offer 5 nights of cruising around the Mergui Archipelago.
Photo credit: http://www.diving-burma.com/

Remember that these are just a few of the interesting dive sites that you would visit on a liveaboard cruise:
The Burma Banks
This site is notorious for housing a lot of sharks especially before the 90s. The currents are often strong and unpredictable so diving here requires careful planning. Most of the drift dives are guided starting on the edge of the bank where divers stare out in the blue looking for large silvertip sharks.
Shark Cave Island
This is an extraordinary dive site which gives rise to three rocks with a depth of 40m that harbour some of the best marine life in the archipelago. You can see throngs of fish in different kinds such as fusilier, silversides and harlequin ghost pipe fish. You can also find a canyon that leads to a tunnel where you can witness gray reef sharks swimming in and out of the canyon.
Black Rock
From its name alone, Black Rock is a rocky island which is approximately 100-meters long. Divers enjoy doing a wall dive here, with a depth of over 60m and a dramatic drop off in most areas. This spectacular site has quite good visibility however, divers are advised to watch out for strong currents and try and stay close to the rock itself to duck out of the currents.

Other Destinations you may like