If you have dived in Coron, Palawan before, please share your experiences: Dive spots you would recommend, which Dive Center you used, Fishes & Diving, Visibility, Currents, etc. Please post your comments in the section below, by doing so you will help fellow divers to plan their next trip

Coron has been described as one of the best spots in the World for Wreck diving! On the 24th of September 1944, 24 Japanese Ships were sunk by an Americain Air raid. 12 wrecks have been discovered up to now. The shipwrecks are very well preserved and are all located in quite shallow water, perfect for recreational diving. However it is best to be at least Open Water Advanced to fully enjoy the wrecks as some dives can be quite challenging.
Most of the wrecks are really big (up to 160m!) and require more than one dive if you want to explore the entire ship. There are also boundless possibilities of penetration and even very deep penetration (especially on the Taiei Maru and the Akitsushima ) for the most experienced divers!
The wrecks lay either upright or on the side. Their depth is ranging from 12m to 30m. Only the Irako wreck is deeper, at 43m.
However, the visibility is often quite low (from 5m to 15m) and the marine life around the shipwrecks is poor with mostly Scorpionfishes, Crocodilefishes, Nudibranchs are the usual reef fishes like the Triggerfish or Clownfish. Groupers and Barracudas can also sometimes be spotted. So if you come to Coron it is definitely because you are passionate about Wreck Diving, not just to see the fish! This place is really beautiful and divers coming there are usually delighted!
There is also a very interesting dive site called Barracuda Lake. It is a former volcano where you can dive and discover amazing rock formations! In addition there is also good reef diving with nice coral on the nearby Islands of Calambuyan Island and Seven Islands.
You can also explore this underwater world on a Liveaboard trip that generally combines Apo Reef, Anilao Island and the Coron Wrecks. I usually use this website to book in advance my Liveaboards in the Philippines as they usually have the lowest rates I find. I like it because they have an easy booking system.
In this page you will find more detailed information about scuba diving in Coron, Palawan.
Where to stay?
I usually use this website to book in advance my hotels in Coron, Palawan as they usually have the lowest rates I find. I like it because it's free to cancel and change the dates.
Best time to dive in Coron, Palawan
Diving Season
It is possible to dive around Coron all year round. However they can experience some bad weather during the wet season (June to September / October) that can sometimes prevent any diving from happening. The best weather is usually from December to March and it is also at that time that the visibility is at its best.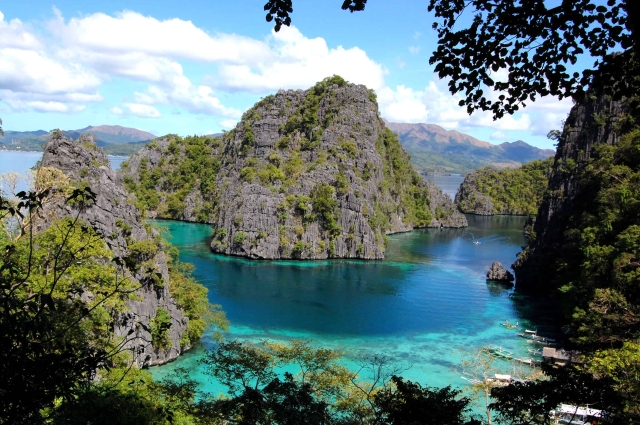 Top liveaboards in Coron, Palawan according to divers reviews
Scuba Diving conditions
Water Temperature: ranging from 25°C to 31°C depending on the season.
Currents: From gentle to strong depending on the tide and location.
Visibility: You can expect a visibility of 5m to 15m. The best visibility is usually during the dry season (November to May).
Snorkelling in Coron, Palawan
For the snorkellers, there are several fantastic Snorkelling spots around Coron. You can easily rent a boat for a Snorkelling day tour to visit the best locations. For example, you could go to Barracuda Lake of Kayangan Lake, or Banol Beach and Twin Lagoon are also great for Snorkelling. If you want to see beautiful coral and a healthy reef life you can visit Siete Pecados or the Skeleton Wreck!
Diving Safety
If you are planning an upcoming dive trip or travelling to Coron, Palawan, it is a really good idea to invest in travel insurance for scuba diving, because you never know what could happen and when you might need it (because accidents do happen!). I recommend this diving insurance as they offer worldwide coverage and focus on providing scuba divers a quality insurance and medical assistance service.
Review by Julien from Blog Plongée Sous Marine .
Photos Coron, Palawan
Travel Guide
Now that you know all about the underwater world, you might want to start planning your scuba holiday! Check out our Coron, Palawan Travel Review for information about how to get there, activities and excursions, where to stay, and more.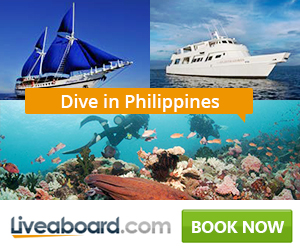 Diving Reviews for this region
Dive spots reviews in Coron, Palawan
Liveaboard Reviews in Coron, Palawan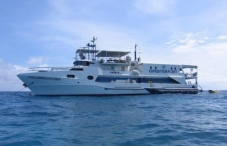 The Stella Maris Explorer is a 36 meters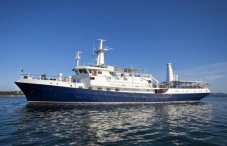 MV Discovery Palawan is one of the titul
Diving centers in Coron, Palawan