If you have dived in Dominican Republic before, please share your experiences: Dive spots you would recommend, which Dive Center you used, Fishes & Diving, Visibility, Currents, etc. Please post your comments in the section below, by doing so you will help fellow divers to plan their next trip

The Dominican Republic is not as well known nor promoted as other Caribbean destinations. That does not however mean it is not an outstanding Scuba diving destination.
Many of the leading scuba diving destinations in the Caribbean were first "discovered" by scuba divers. They were among the first tourist to visit and the infrastructure that developed catered to them. As tourism grew and attracted others, the scuba diver was already an important portion of the industry. The scuba diving and tourism industries grew differently in the Dominican Republic. The divers were not the driving force, so much of the tourism industry there see scuba diving as just another activity.
You can still think of the Dominican Republic as a secret destination for divers. Once you get past the promotion of the all inclusive resorts, you will find the diving here rates with the best of the Caribbean. It is a year round destination, however, The conditions between the two coast are seasonal as are trips out to the silver banks.
In this page you will find more detailed information about scuba diving in Dominican Republic.
Photos Dominican Republic
previous
Barracuda Alone In The Blue Sea

Barracuda Face Scary Smile

Whitetip

Photo by Matthieu Billaud

Barracuda School

Photo by Matthieu Billaud
next
Best Dive Review
There are three major areas that attracts the majority of the visitors, they are Santo Domingo, Puerto Plata and Punta Cana. While the diving is great in each of the areas, the seasons impact the diving here and it is sometimes unpredictable.
Punta Cana, as an example, is subject to strong currents created by off shore storms. Divers who are not comfortable with the currents or find their diving canceled can always head to Catalina island.
Catalina Island is about a hour and a half drive away and then a short distance off shore. The diving here is more protected and many consider it the best diving in the Caribbean.
There are some other destinations where calm waters are generally found year round such as in Juan Dolio, Bayahibe, and Boca Chica. Boca Chica is near Santo Domingo and the gateway to the La Caleta Underwater National Park and La Sirena Cave.
Samana Bay is another great destination within the country and seasonally a few liveaboards relocate here. Humpback whales are known to spend time her as they migrate. Also, it is the closest place to the off shore Silver Banks.
How to dive Dominican Republic?
How you dive the Dominican Republic is influenced by the style of diving you want to do and your skill levels. In the three major tourist areas, you will find many all inclusive resorts that provide scuba diving as an option. If you are looking for a dive orientated vacation, they you may want to look at a small resort located away from the major tourism destinations.
While the Dominican Republic does not have a year round liveaboard industry, the fact that liveaboards relocate here for a portion of the year should show you that in season this is a great liveaboard destination.
Best time to dive in Dominican Republic
The diving season here is year round like most of the Caribbean. Being at the northern edge of the Caribbean Sea there is slightly more seasonal differences. The south side of the island is the Caribbean Sea where water temperature averages 28°C/83°F in summer and 24°C/76°F in winter. The winter has better sea conditions then the summer. The north side faces the Atlantic and is slightly cooler.
However, here you will find that the summer has calmer conditions and greater visibility then the winter. The Dominican Republic shares a large island with Haiti. Both countries are subject to hurricanes and sometimes they can be very severe. The hurricane season runs from June to October and should be taken into consideration while making plans.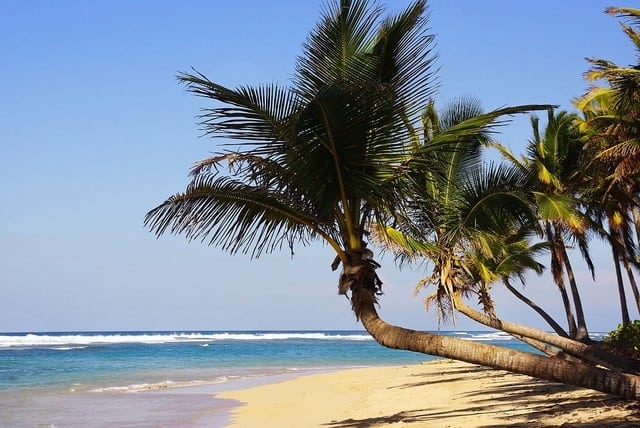 Top liveaboards in Caribbean & Dominican Republic according to divers reviews
Dive courses
Scuba Diving conditions
As mentioned above, the conditions depend greatly on the time of the year. Dive sites near land and a river may have reduced visibility after a rain. You may find visibility as low as 6 meters/ 20 feet. However, when it is not raining the visibility is considered very good with 30 meter/ 100 feet being common.
Snorkelling in Dominican Republic
Snorkeling trips is an activity that most of the large resorts promote as an additional thing to do. There are a number of shallow and calm water reefs that provide excellent condition for snorkeling.
Fishes and Coral
There is a great variety of marine life in the waters around the Dominican Republic. The humpback whales that visit the Silver Banks and a few of the bays in the northern portion of the islands are a highlight in February and March.
Year round you will find different species of pelagic such as eagle rays barracuda, nurse sharks, jacks and turtles. The reefs have strong presences of reef fish among the healthy reefs.
Diving Safety
If you are planning an upcoming dive trip or travelling to Dominican Republic, it is a really good idea to invest in travel insurance for scuba diving, because you never know what could happen and when you might need it (because accidents do happen!). I recommend this diving insurance as they offer worldwide coverage and focus on providing scuba divers a quality insurance and medical assistance service.
The Dominican Republic may not be high on your choice of diving destinations, however, you should seriously consider making it so. Diving pressure on the reefs is virtually non existent. The dive operators seldom create dive calendars, preferring instead to select the daily diving based on conditions and the diver's skill levels.
Travel Guide
Now that you know all about the underwater world, you might want to start planning your scuba holiday! Check out our Dominican Republic Travel Review for information about how to get there, activities and excursions, where to stay, and more.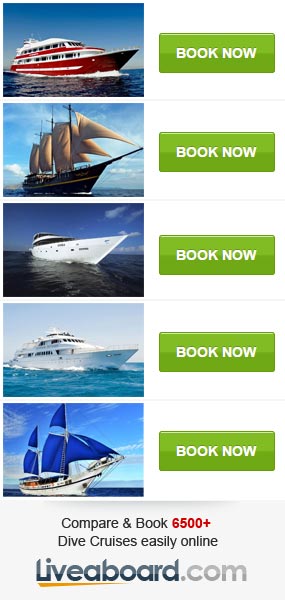 Diving Reviews for this region
The United States Virgin Islands – America's Caribbean. Outstanding scuba diving in a vacation haven.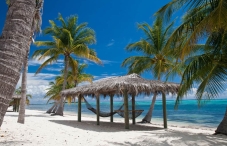 You can dive a different dive site every day for a year!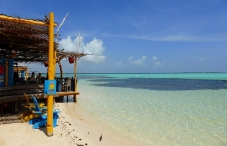 Bonaire has been voted the Best Shore Dive Destination 22 consecutive times by the readers of Scuba Diving Magazine.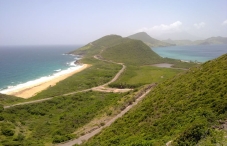 St. Kitts and Nevis has excellent scuba diving that is close to shore meaning short boat rides. Being a small island, dive boats can always find a sheltered dive site in poor weather.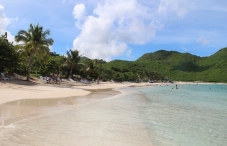 The Caribbean is one of the most dived destinations in the world. A great destination for beginners as well as experts. With thousands of dive sites it offers something for just about everyone.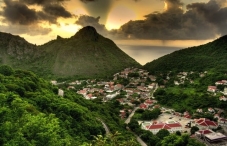 Saba offers Scuba divers site sites that are pristine and loaded with marine life.
The Turks & Caicos Islands provides Scuba divers with a dive experience not easily matched.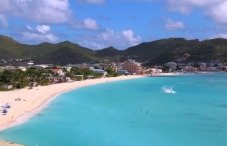 A great selection of wrecks and reefs for divers of all skill levels.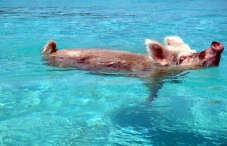 The Bahamas offer a wide range of diving sites. There are sites that are great for learning to dive and others for experienced divers. Cave divers will find many opportunities.
Dive spots reviews in Caribbean & Dominican Republic
No dive sites reviews found
Liveaboard Reviews in Caribbean & Dominican Republic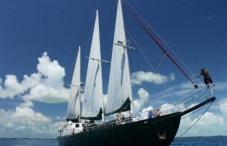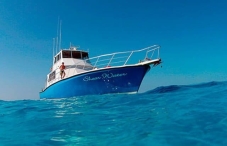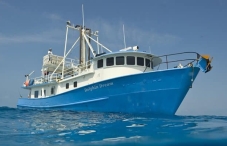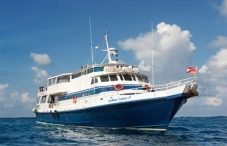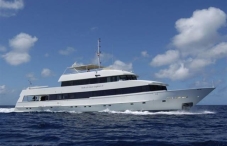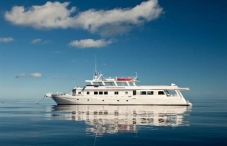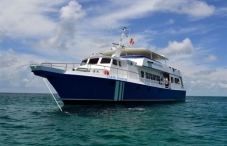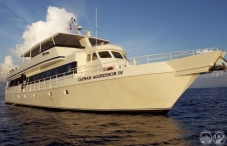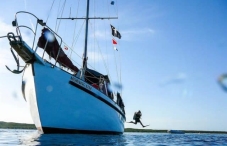 Diving centers in Caribbean & Dominican Republic