If you have dived in Bohol Island before, please share your experiences: Dive spots you would recommend, which Dive Center you used, Fishes & Diving, Visibility, Currents, etc. Please post your comments in the section below, by doing so you will help fellow divers to plan their next trip

Bohol is now becoming increasingly famous in the scuba diving community. Indeed, the diving there is really interesting and varied. This destination is great for many things like the Coral, the numerous Pelagic fishes and Reef Sharks you can encounter as well as for superb wall dives.
If you are lucky, you can even observe schooling Hammerheads Sharks!
Most of the dive sites are located within a short boat distance of Bohol on the nearby Islands. The main and best spots are:
Cabilao Island
As it is located about 2 hours away from Bohol, This is a full day trip. This place is really great for wall diving with great chances to spot many pelagic fishes like Barracudas, Dogtooth Tunas and Giant Trevallies! You can also stay on the island in basic accommodation, perfect to plan a few night dives for great underwater macro pictures opportunities ;-).
From December to June, you may have the chance to see schools of hundreds of Hammerheads Sharks! The best time to spot them is just after sunrise or just before sunset.
Balicasag
Balicasag is a really beautiful small Island now declared as a Marine Sanctuary. It features superb Coral, healthy Reefs with a teeming reef life. There is also a resort on the island if you want to stay on it. It is also a very good snorkelling spot!
Pamilacan
The visibility is usually excellent around Pamilacan. The hard and soft Coral is really beautiful. It is a great place to see the gentle giants Manta Rays! You can also spot there lots of Pelagic fishes such as Barracudas, Dogtooth Tunas and Jacks. Pamilacan is famous to see Dolphins and Whales too ;-).
Panglao Island (Alona Beach)
It is a great place for critters and underwater macro photography. You can see there Ghost pipefishes and the weird looking Frogfish.
You can also explore this underwater world on a Liveaboard trip that generally combines several islands. I usually use this website to book in advance my Liveaboards in the Philippines as they usually have the lowest rates I find. I like it because they have an easy booking system.
In this page you will find more detailed information about scuba diving in Bohol Island.
Best Dive Review
Water Temperature: 27°C on average. Ranging between 25°C and 30°C.
Currents: Very gentle in most of the local dive sites making it ideal for training. It can be very strong in the channels between the Islands.
Visibility: Average around 10m to 20m. The visibility can go up to 30m on offshore dive sites.
Where to stay?
I usually use this website to book in advance my hotels in Bohol Island as they usually have the lowest rates I find. I like it because it's free to cancel and change the dates.
Best time to dive in Bohol Island
Diving Season
You can dive around Bohol all year round. The visibility is usually reduced during the rainy season that runs from July to September. There are usually short heavy rains but these don't prevent any diving.
The Best time to see the Hammerhead Sharks around Cabilao Island is from December to June.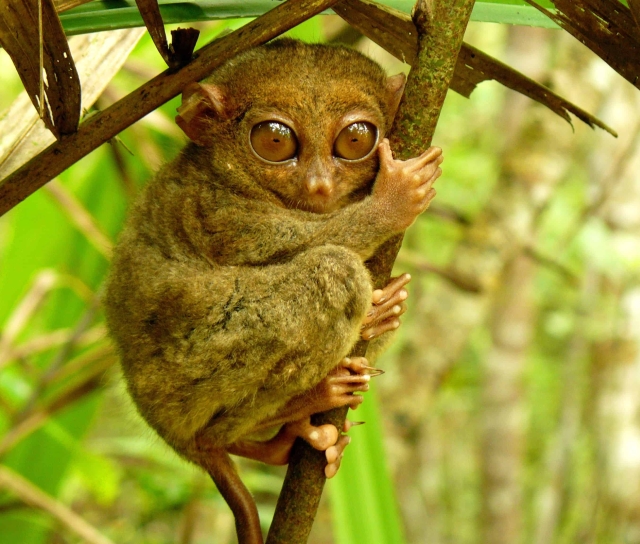 Top liveaboards in Bohol Island according to divers reviews
Snorkelling in Bohol Island
There are excellent snorkelling possibilities around the archipelago. You can easily snorkel just in front of the main beaches but be careful of the boats. The best way is to charter a boat for a Snorkelling day tour which will take you to best Snorkelling spots around Bohol ;-).
Diving Safety
If you are planning an upcoming dive trip or travelling to Bohol Island, it is a really good idea to invest in travel insurance for scuba diving, because you never know what could happen and when you might need it (because accidents do happen!). I recommend this diving insurance as they offer worldwide coverage and focus on providing scuba divers a quality insurance and medical assistance service.
Photos Bohol Island
Travel Guide
Now that you know all about the underwater world, you might want to start planning your scuba holiday! Check out our Bohol Island Travel Review for information about how to get there, activities and excursions, where to stay, and more.

Diving Reviews for this region
Dive spots reviews in Bohol Island
No dive sites reviews found
Liveaboard Reviews in Bohol Island
Diving centers in Bohol Island