If you have dived in Donsol before, please share your experiences: Dive spots you would recommend, which Dive Center you used, Fishes & Diving, Visibility, Currents, etc. Please post your comments in the section below, by doing so you will help fellow divers to plan their next trip

In addition to Whale Sharks sightings, there are also many interesting dive spots around Donsol. This destination is famous for its Manta Rays which you can spot at Manta Bowl in Ticao Pass. The best period to see them is from December to May. From June to November the sea can be choppy which can make boat rides a bit dangerous.
The nearby Miguel Island and Ticao Island are also great spots to see superb soft coral, Sea Snakes, Frogfishes, Nudibranchs and also Pelagic fishes. This is a great place for Underwater Macro Photography. There are also several wrecks but only available for Technical-Diving.
Note: In Donsol it is forbidden to scuba dive with Whale Sharks, however it is possible to scuba dive with these giants on other nearby dive sites such as Manta Bowl. Hammerheads Sharks and the shy Thresher Shark can also sometimes be spotted.
You can also explore this underwater world on a Liveaboard trip. I usually use this website to book in advance my Liveaboards in the Philippines as they usually have the lowest rates I find. I like it because they have an easy booking system.
In this page you will find more detailed information about scuba diving in Donsol.
Photos Donsol
Where to stay?
I usually use this website to book in advance my hotels in Donsol as they usually have the lowest rates I find. I like it because it's free to cancel and change the dates.
Best time to dive in Donsol
Diving Season
The Best time to visit Donsol is definitely during the Whale Shark season.
Whale Sharks can be seen from November to June but the peak season runs from February to May.
It is possible to dive and to spot Manta Rays all year long but the best period is from December to June when the sea conditions are good.
Hot Tip:
From February to May it is usually busy with tourists so it is better to book in advance.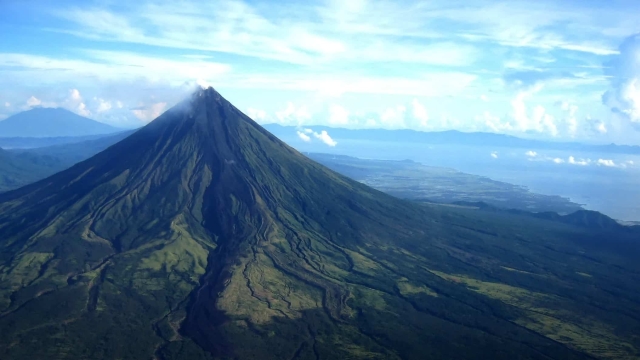 Top liveaboards in Donsol according to divers reviews
Scuba Diving conditions
Water Temperature: from 26°C to 30°C.
Currents: Ranging from none to strong depending on the spot and the tide.
Visibility: The visibility ranges from 10m to 30m depending on the tide. In Donsol Bay when there is high density of Plankton and Krill it can get as low as 2m!
The sea conditions are generally not so good from June to November which can make it difficult to get to Offshore sites like Manta Bowl.
Snorkelling in Donsol
Donsol is known as the "Whale Shark Capital" and is actually the best place in the world to swim with Whale Sharks! Other places in the World famous for Whale Sharks sightings are Ningaloo Reef in Australia and Cozumel in Mexico but in Donsol it is that much easier as they are very close from the shore. As a bonus, it is much cheaper too!
The Whale Shark season is from November to June but the peak season is February, March, April and May. During this period (in a good day!) you can hope to spot 10 to 15 Sharks within few hours!
These are the biggest fishes on Earth and grow up to 18m long. In Donsol, you will mostly swim with Whale Sharks ranging from 7m to 11m long. They come here every year to feed in water due to the high density of Plankton and Krill. Because of the Plankton, the visibility is usually low, less than 5m.
In Donsol itself, it is forbidden to dive with Whale Sharks, only Snorkelling is allowed.
Diving Safety
If you are planning an upcoming dive trip or travelling to Donsol, it is a really good idea to invest in travel insurance for scuba diving, because you never know what could happen and when you might need it (because accidents do happen!). I recommend this diving insurance as they offer worldwide coverage and focus on providing scuba divers a quality insurance and medical assistance service.
Travel Guide
Now that you know all about the underwater world, you might want to start planning your scuba holiday! Check out our Donsol Travel Review for information about how to get there, activities and excursions, where to stay, and more.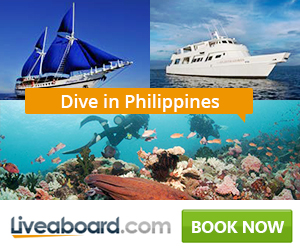 Diving Reviews for this region
Dive spots reviews in Donsol
No dive sites reviews found
Liveaboard Reviews in Donsol