If you have dived in Italy before, please share your experiences: Dive spots you would recommend, which Dive Center you used, Fishes & Diving, Visibility, Currents, etc. Please post your comments in the section below, by doing so you will help fellow divers to plan their next trip


Italy is known for many things, from ancient culture to modern fashion. Everyone loves pasta and Sicilian pizza. Scuba diving, however, is seldom mentioned. That is a shame because the potential for scuba diving in Italy is very good. Being on the Mediterranean sea, there are thousands of miles of coast line and hundreds of off shore islands.
In this page you will find more detailed information about scuba diving in Italy.
Photos Italy
Best Dive Review
The scuba diving in Italy is possible on a diversity of beautiful dive sites. Plus, as the Mediterranean sea has seen a lot of ship traffic over the decades, it's a great place for wreck diving. Indeed, there are a number of culturally significant sites, and dramatic underwater features.
Liguria is a region of Northwest Italy, connecting to France. It is often called the Italian Rivera. Like its neighbor, the French Rivera, it is a popular tourist destination, especially for those who can afford mega yachts. The Ligurian Sea is an arm of the Mediterranean Sea, between the Italian mainland and the island of Corsica. Portofino is the center of diving here and is considered the birthplace of Italian scuba diving. Nearby are the villages of Santa Margherita Ligure and Camogli. There are many dive sites located in the area, however, the most famous may be the site of the Abyss of Christ. The statue was installed in August 1954 in the bay at San Fruttuoso, as a memorial for diver Dario Gonzatti, which died while diving with a rebreather at the time. The sculpture lies at 16 meters/53 feet. Copies of the statue are also found in St. George's, Grenada and Key Largo, Florida, USA.

Rome: A short distance from Rome you will find some interesting diving. Costacuti Reef is located near Anzio, Italy. The reef is for deep divers as the top of the reef is at 30 meters with a wall dive going to recreational levels. An ancient Roman anchor is found here. Also, near Rome is the Pozzo del Merro (Merro Sink Hole).

Sardinia: This island has a strong scuba diving community. There are a number of excellent dive sites here. St. Elmo's Rock is a dive site with caves and caverns and is noted for its biodiversity. Nearly all the species found in the Mediterranean sea can also be found here.

Sicily: This large island is a great place for diving of all skill levels and interest. Black volcanic rock can be seen here. There is also many ship wrecks from the time before the Roman Empire to the World Wars and to current times.
How to dive Italy?
Italy is best dived from land based resorts picking one general location that best suits your diving focus. Italy is perfect for divers traveling with non divers or those who want to balance diving with cultural activities.
Best time to dive in Italy
Most divers will dive Italy in the summer when the air and water temperatures are at their best and warmest. The water temperature varies from a low of 15°C/59°F to a high of 26°C/79°F. There are only a few degrees difference between the northern areas and the southern dive sites. During winter, temperatures drop to less than 10°C/50°F and they can rise to 29°C/85°F in the height of summer (July and August).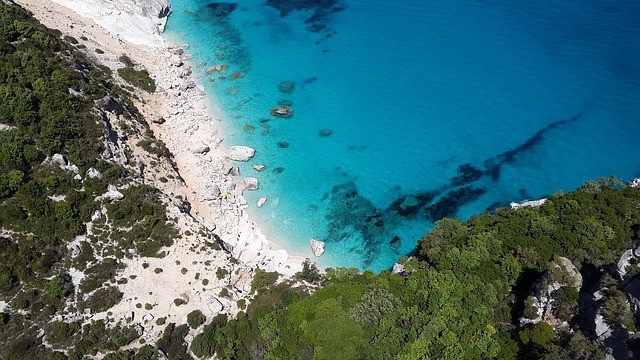 Top liveaboards in Italy according to divers reviews
Dive courses
Italian dive centers offer a full range of dive training. This is a great place to become a technical deep diver as many of the ancient wrecks are deep.
Scuba Diving conditions
The water and air temperatures shown above is the most controlling factor concerning the diving conditions. Visibility is generally good averaging 20 meters/70 feet and can extend to more than 30 meters/100 feet.
Snorkelling in Italy
Due to the rocky shore lines, there is a limited number of snorkeling sites. However, the beaches on the larger islands do offer the opportunity to snorkel.
Fishes and Coral
The Mediterranean has a wide range of marine life and much of it is found around Italy. In fact, Italy is known to have the most diverse array of marine life in the region. You'll get to dive on wrecks, statues, pristine reefs and you'll find plenty of friends such as giant moray eels, octopuses, moon fishes and even the scorpion fish. There's also a bunch of larger fish species like groupers, snappers and barracuda.
Diving Safety
If you are planning an upcoming dive trip or travelling to Italy, it is a really good idea to invest in travel insurance for scuba diving, because you never know what could happen and when you might need it (because accidents do happen!). I recommend this diving insurance as they offer worldwide coverage and focus on providing scuba divers a quality insurance and medical assistance service.
Italy is a great location for scuba diving. If you are looking for a destination that is also focused on culture, then this may be the place for you.
Travel Guide
Now that you know all about the underwater world, you might want to start planning your scuba holiday! Check out our Italy Travel Review for information about how to get there, activities and excursions, where to stay, and more.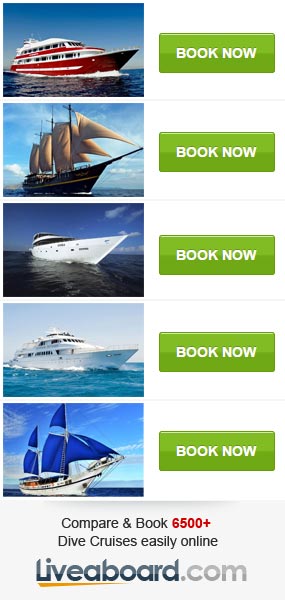 Diving Reviews for this region
Dive spots reviews in Italy
No dive sites reviews found
Liveaboard Reviews in Italy