Top Best Belize Liveaboards
Accordingly with our readers ratings & testimonials we made a list of the best liveaboards available in Belize as of 2016. Hopefully, this makes your choice easier!
I usually use this website to book in advance my liveaboards in Belize as they usually have the lowest rates I find. I like it because they have an easy booking system.
---
1 – Belize Aggressor IV
(19 votes, 3,47/5)
The Belize Aggressor IV (formerly Sun Dancer 2) is 40 meters long and welcomes up to 20 guest on each diving trip. What we love best about this liveaboard is the excellent service provided by the friendly yet professional Aggressor/Dancer team! Divers also like the spaciousness of the vessel and the level of comfort!
⇒Read more about this boat, including reviews from fellow divers!
---
2 – Belize Aggressor III
(23 votes, 3.22/5)
The Belize Aggressor II can welcome up to 18 divers for a length of 34 meters. It's best features are the beautiful and modern sea-view cabins, the spacious interiors and the utility-packed, convenient dive deck. Moreover, Scuba Diving Certification courses are available on the diving cruises (request at booking!). Customers praise them for the friendliness of the crew, the professionalism and the luxury of the cabins.
⇒Read more about this boat, including reviews from fellow divers!
---
Liveaboard Diving in Belize
Belize sits approximately 250 miles south of Cancun, Mexico, with Guatemala to the west and south and Caribbean Sea to the east. The country is the only English-speaking country within Central America, making it much easier for visitors to communicate, without the language barrier!
Beautiful Belize offers exquisite underwater scenery which makes it one of THE top scuba diving destinations on the planet, along with three open-ocean atolls.
You may have heard of the Belize Barrier Reef, which is the second largest barrier reef in the world, next to Australia's Great Barrier Reef. World-class dive sites can be explored in the protected lagoons, along the walls of the barrier reef and on the outer offshore atolls.
Check out this video to see what lies beneath the underwater world of Belize that awes and attracts scuba divers from around the World!

Aside from having the second world's largest barrier reef, visitors will also be amazed with the endless acres of tropical rainforest, the ancient Mayan ruins, wide variety of tropical marine life and the reputable Blue Hole. Exhilarating adventure certainly awaits you in Belize!
Diving Boats cruising around this destination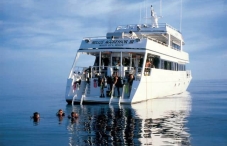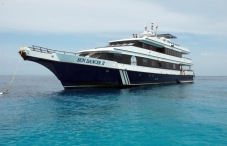 Belize's Famous Dive Sites
Among the famous dive sites in Belize are the Turneffe Island and Lighthouse Reef Atolls. Both of these mid-ocean atoll formations feature nearly endless opportunities for world-class wall, drift, and coral-garden diving!
Turneffe Atoll is known to be the closest and largest of the 3 atolls located in Belize. Because of the abundant mangroves surrounding the atolls, it results in gigantic shoals of trevallies, snappers, blacktip and hammerhead sharks among others.
Photo credit: http://islandtropicalproperties.com/
The Lighthouse Reef offers fantastic wall diving and great visibility that awaits divers all year round. This is a home to an abundance of juvenile sea life, as well as schools of angel fish, parrot fish and squid. To top it all off, this is also where you'll find the Blue Hole, made famous by Jacques Cousteau in the 1970's.

The Blue Hole is a deep circular sinkhole located near the center of the Lighthouse Reef. This is an unforgettable deep dive in which you'll glide into darkness, pushing recreational depth limits and most likely, meet a squadron of black-tip reef sharks along the way. As one dives deeper, more intricate array of stalactites and limestone formations can be seen molded into its walls.
Another popular site is The Elbow (funny name, right?) where groups of up to 50 spotted eagle rays often attract even the most veteran divers. Strong currents are often present. The Aquarium, Black Beauty , The Cathedral are other great sites for underwater photographers and marine life fanatics.
Scuba Divers also can spend more time in Painted Wall, Half Moon Caye Wall, Long Caye Wall, Grand Bogue, Silver Caves, Tarpon Caves, West Point 1 & 2 and the Wreck of the Sayonara. Belize is definitely a wall diver's paradise!
Best time to go on Belize Liveaboard
Belize has a wide range of scuba diving options and diving can be done all year round.
With a water temperature of 25 – 28 C, the peak season for diving is from April to June. June to November is considered the rainy season, however, divers need not to worry because it seldom rains for consecutive days. And what makes it more interesting is that the rainy season doesn't have an impact on the visibility of the dive sites!
The clear waters of Belize makes it a great SCUBA diving site for beginners and newly certified divers!
With its lush mangrove forests, beautiful palm-fringed beaches and spectacular underwater world, Belize is a picture-perfect diving destination. Spectacular wall dives, waters teeming with rich marine aquatic life and a great visibility of up to 50 metres, are what make Belize a premier liveaboard diving destination!
Belize Liveaboard Routes
Photo credit: http://www.usdivetravel.com/
There is absolutely no better way to see just how diverse these dive spots are than by spending a week onboard a luxury liveaboard.
The diving itineraries of liveaboards are somewhat kept flexible to seek the best dive sites according to the season. However, most of the liveaboards allow their divers and guests to explore around the magnificent atolls of Lighthouse Reef and Turneffe Atoll.
They may also include touring near The Elbow, Half Moon Caye and the rest of the captivating dive sites where you can be mesmerized by the vibrant colourful corals, schools of large pelagics and a diverse marine life. Further, Belize is also regarded by many divers as the best macro diving in the Caribbean!

Other Destinations you may like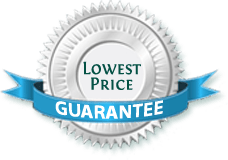 Lowest Price Guarantee: If you can book the same package any cheaper then you will get 100% of the price difference, guaranteed!