If you have dived in Candidasa before, please share your experiences: Dive spots you would recommend, which Dive Center you used, Fishes & Diving, Visibility, Currents, etc. Please post your comments in the section below, by doing so you will help fellow divers to plan their next trip

Scuba diving in Candidasa is simply amazing! The best dive sites are around the four small rocky islands of Gili Tepekong, Gili Biaha, Gili Mimpang and Gili Selang. Many people say this is THE best diving in Bali! And the visibility is often excellent. The water is sometimes a bit chilly and a 3 mm wet suit could be a good idea to keep warm.
These islands are famous for the Sharks including many species: Whitetip and Blacktip reef Shark, the rare wobbegong Shark, the very rare Cat Shark and even Hammerhead if you are lucky!
There are also regular encounters with the giant Mola Mola also called Oceanic Sunfish during the right season (August to October). The coral is so superb and very healthy.
Photo Credit: http://www.flickr.com/photos/fugm10/4189177891/
But beCAREFUL! Most of these superb dive sites are reserved for experienced divers only who are accompanied by an experienced guide! These Islands are located in the Lombok Strait and the current can be fierce and tricky with up and down water movement. There is a real risk to be sweep away into the open sea if you don't treat these dive sites with respect and follow the precautions.
In this page you will find more detailed information about scuba diving in Candidasa.
Where to stay?
I usually use this website to book in advance my hotels in Candidasa as they usually have the lowest rates I find. I like it because it's free to cancel and change the dates.
Top liveaboards in Candidasa according to divers reviews
No liveaboard found
Diving Safety
If you are planning an upcoming dive trip or travelling to Candidasa, it is a really good idea to invest in travel insurance for scuba diving, because you never know what could happen and when you might need it (because accidents do happen!). I recommend this diving insurance as they offer worldwide coverage and focus on providing scuba divers a quality insurance and medical assistance service.
Photos Candidasa
Travel Guide
Now that you know all about the underwater world, you might want to start planning your scuba holiday! Check out our Candidasa Travel Review for information about how to get there, activities and excursions, where to stay, and more.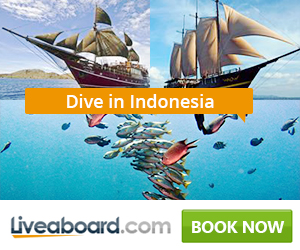 Diving Reviews for this region
Dive spots reviews in Candidasa
Liveaboard Reviews in Candidasa
Diving centers in Candidasa