If you have dived in Bonaire before, please share your experiences: Dive spots you would recommend, which Dive Center you used, Fishes & Diving, Visibility, Currents, etc. Please post your comments in the section below, by doing so you will help fellow divers to plan their next trip

Bonaire is one of the most respected diving destinations in the world. It has been voted the Best Shore Dive Destination 22 consecutive times by the readers of Scuba Diving Magazine.
The majority of the tourist that come to the island do some for scuba diving. The majority of the best dive sites are available from shore or boats.
The nearby Klein Bonaire has a number of additional dive sites. Klein Bonaire is located about a half a mile 800 meters from Bonaire and is about 6 square kilometers (1,483 acres) in size. All diving around Klien Bonair is by dive boat due to the fragile reef around the island.
In the 2015 awards Bonaire also places first for macro, advanced, and beginners in the Caribbean and Atlantic region. Add in three top-five finishes for overall best destination, overall diving and for underwater photography.
In this page you will find more detailed information about scuba diving in Bonaire.
Photos Bonaire
Best Dive Review
Bonaire has one of the oldest and most proactive environmental protections in place. Much of the island, all of Klein Bonaire and all of the water surrounding the islands are Natural Parks.
Scuba Divers are require to obtain a Natural Marine Park permit before doing any diving in Bonaire. To obtain the permit, divers are required to pay a $25 natural park fee, attend an orientation and do a check out dive. The marine park permit also allows entry into the land based parks as well and is good for a year.
Bonaire was the first country that mandated the use of mooring buoys. You are not allowed to drop an anchor in the waters of Bonaire. Around the main island of Bonaire are 69 dive sites each with one or more mooring buoys. Boats may tie up to a buoy for up to two hours. Some of these spots are reachable and dived from shore as well.
Shore dive sites are clearly marked. Along the highway divers will find large rocks painted yellow. These represent the location of a dive site. The dive site name is also painted on the rock.
Klein Bonaire has an additional 25 dive sites. All of these sites are moored and dived from boats only. The reef along the shore line is to shallow and fragile to allow shore diving.
Here are some of the best sites:
1,000 steps: there is a rock stairway leading from the parking area down to the beach. It has 64 steps but after a dive it feels like a thousand going back up. The dive site ranges from 20 feet/ 6 meters to 100 feet/ 30 meters. The site is noted for its star coral formations and massive amounts of marine life. A great place to find turtles. One of the best shore dives in the world.

The Double Reef: This set of double reefs is the home of five different dive sites. The wreck Hilma Hooker and the dive sites Punt Vierkant, The Lake, Alice in Wonderland and Angel City. Between the two reefs is a sandy bottom. The dive sites have depths from 25-100 feet /8-30 meters. Each of the dives presents a diver with a totally different dive profile and dive experience. Punt Vierkant is Dutch for "square point", and is at the northern point of the double reef. Angel City sits between the two reefs and gets its name from the schools of French angelfish found here. The Hilma hooker is in 60 feet of water and resting at 90 feet. The lake beautiful known for it's gorgonians in the shallows and schools of circling reef fish.

Karapata: If you love underwater photography with models, this may be the best dive site in the world for you. Karapata is noted for it excellent visibility and wide angle views. Massive elkhorn coral formations make stunning back drops. There are a few old anchors embedded in the coral and now covered in coral.
You tube user fifteen minute dive shorts has videos  on many of Bonaire's dive sites.
How to dive Bonaire?
Diving Bonaire is easy, even the country's license plates promotes diving with the slogan "Divers Paradise". Bonaire is a land based diving destination. Most divers find that the best way to dive is to mix a few boat dives with shore diving.
They get their permits and check out dives followed by a few boat dives. Once they have experienced a few dive spots, they try some shore dives. Many of the dive centers offer boat dive packages that also have unlimited shore diving. To top it off, refill stations are open 24 hours to top off your tanks before your next dive.
Bonaire has a range of accommodations from simple home stays to luxury hotels and resorts. However, you will not find the impersonal high rise resort chains you may find in other Caribbean destinations. Regardless of where you stay, the simple charm of the Dutch Caribbean is what you will experience.
Best time to dive in Bonaire
Diving is year round in Bonaire. The Daily average temperature varies from 82°f / 27°c in the coldest months to an 86°f / 30°c high in September. The islands receive only 20 inches of rain a year, mostly in short rain showers in October to November. Bonaire is outside the hurricane belt so severe weather is not a concern.
Visibility is great year round and there are few currents. The dive sites to the south of the island are know to have some currents.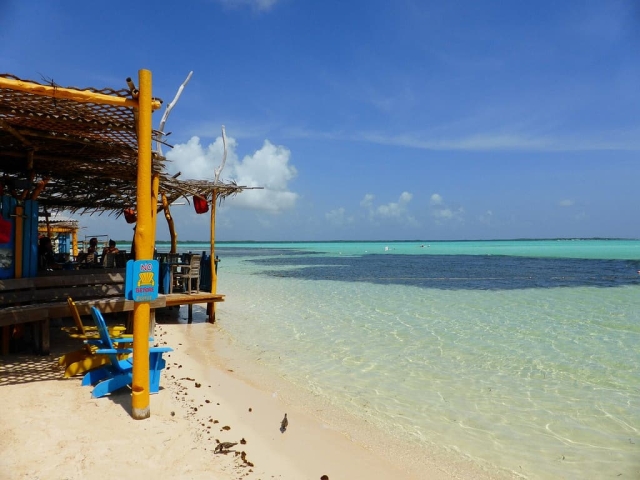 Top liveaboards in Bonaire according to divers reviews
No liveaboard found
Dive courses
Bonaire is the perfect place to become a certified diver. The crystal clear warm waters makes for relaxing dives. Many of the dive sites here have sections for the open water diver as well as deeper sections. This makes it a very comfortable location for advance open water training as well. If you never done a night dive, a night diving course here will give you an unforgettable experience.
Scuba Diving conditions
There is only so many different ways that you can say perfect. and each of them can be used to describe the conditions in Bonaire.
As you can see in the graph, the water temperature varies very little. Visibility is always great, and the currents, if any, are consistent.
Snorkelling in Bonaire
Snorkelers will love Bonaire. Many of the dive sites in Bonaire are shore dives.Most of the shore dive sites start in water as shallow as 20 feet. With visibility over 30 feet being common, snorkelers can enjoy the same views as divers.
Fishes and Coral
Marine protection started in the 1970s in Bonaire. Being undisturbed the marine life has flourished. Coral conservation has led to some of the healthiest reefs in the world. Since the country is outside of the hurricane belt, the reefs also do not experience the weather that impacts reefs in the northern Caribbean.
Marine life is abundant on the reefs with massive schools of reef fish. Three marine turtle species: Green, Loggerhead and Hawksbill, nest on the beaches of the island. Juvenile and young Green and Hawksbill are found year round.
Adults of all three species are found during the breeding season. While more rare leatherback turtles are also sighted at times. These are sights are often on the deeper more remote reefs.
Diving Safety
If you are planning an upcoming dive trip or travelling to Bonaire, it is a really good idea to invest in travel insurance for scuba diving, because you never know what could happen and when you might need it (because accidents do happen!). I recommend this diving insurance as they offer worldwide coverage and focus on providing scuba divers a quality insurance and medical assistance service.
Bonaire has been voted the Best Shore Dive Destination 22 consecutive times by the readers of Scuba Diving Magazine. That alone should give you an indication of the quality of the dives.
Bonaire Island is away from the mass vacation destinations of the Caribbean. It is primarily a dive destination. If you want a vacation focused on Scuba diving and not watching hundreds of drunk tourist, Bonaire should be your first choice!
Travel Guide
Now that you know all about the underwater world, you might want to start planning your scuba holiday! Check out our Bonaire Travel Review for information about how to get there, activities and excursions, where to stay, and more.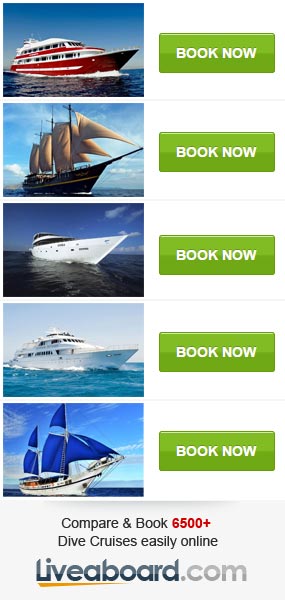 Diving Reviews for this region
Dive spots reviews in Bonaire
No dive sites reviews found
Liveaboard Reviews in Bonaire
Diving centers in Bonaire