If you have dived in Cayman Islands before, please share your experiences: Dive spots you would recommend, which Dive Center you used, Fishes & Diving, Visibility, Currents, etc. Please post your comments in the section below, by doing so you will help fellow divers to plan their next trip

The Grand Cayman Islands is one of the highest regarded vacation destinations in the world. It warm tropical breezes and white sandy beaches attracts honeymooners, couples, families and of course scuba divers.
It is scuba diving that first started the tourism industry in this small three island group. The Cayman government launched its Dive 365 initiative in 2008. Dive 365 simultaneously offers divers the opportunity to immerse in Caymanian dive culture, opening up the lesser-known gems for safe public use.
The 365 sites offer dives for all skill levels and, with new locations including secret spots of some of the destination's top dive masters. The program has been successful in reducing some diving pressure on the better known dive sites. There are 240 dive sites around Grand Cayman Island. Another 65 dive sites are located around Cayman Brac and Little Cayman is not far behind with 60 dive sites.
In this page you will find more detailed information about scuba diving in Cayman Islands.
Best Dive Review
Diver polls often place The Cayman Islands as the top Overall Caribbean Dive Destination, Best Caribbean Wreck Destination, and Best Caribbean Drift Dive destination. Grand Cayman was second only to Bonaire in best shore diving, and while the island doesn't really have beach-accessible sites, it does have a number of easy-to-access shore dives.
You will seldom see a top dive site list that does not have one or two dive sites in the Caymans.
A list the best diving in the Caymans will always get a comment of "Hey you forgot xxx". Everyone how has dived the Caymans will have their own favorites. Here are some of the dive sites that get the most acclaim:
Bloody Bay Marine Park on Little Cayman. It is not one dive site but about two dozen. The best sites are along Bloody Bay Wall. This wall starts at a reef that is just 20 to 25 feet deep. Once over the edge the wall drops to over 1,000 feet. It is considered the most visually spectacular wall in the Caribbean. The wall is home to very colorful sponges and healthy corals and all the marine life such a set up will attract. The site routinely has 200 foot visibility.

Devil's Grotto and Eden Rock south of Georgetown Grand Caymans. These two shore dive sites offer similar profiles. Devil's Grotto is loved by photographers due to the play of lights and plentiful marine life. Eden Rock has small caverns, tunnels and swim-throughs.

Sunset Reef at Sunset House resort Grand Caymans. This reef is reached from a pier at the Sunset House Resort. The reef is at 30 feet and sloops to about 50 feet. There are many canyons in the reef. A 9 foot tall bronze mermaid statue stands at the base of the reef, providing a unique photo opportunity. A short swim away from the reef is the LCM Nicholson at 60 feet in the sand.

Kittiwake is a 251-foot-long (76.5 m) former submarine support ship. It was sunk as an artificial reef in 2011. the ship was prepared with penetration dives in mind.

Babylon North Wall Grand Cayman. Wall diving is outstanding in Grand Cayman and this site is said to be the best of the best. More frequently dived by the liveaboards because of its distance from the dive centers.

MV Captain Keith Tibbetts, Cayman Brac. This 330 foot long Soviet-built Frigate was the property of the Cuba Navy until they gave it to the Cayman's to use as an artificial reef.
How to dive Cayman Islands?
The Cayman Islands is a destination that is equally great by resort based dive boats and Cayman liveaboards. However, if you wish to dive around all three islands it is best to do by a liveaboard.
A few dive resorts on Grand Cayman Island do make day trips to the other islands but generally you will fly there and dive from local resorts. Of course you will lose a day of diving so that you can fly.
Best time to dive in Cayman Islands
The diving is great year round in the Caribbean, something that is promoted with the dive 365 program. However, the Cayman Islands can be impacted by hurricanes primarily between June and November.
Some resorts offer "Hurricane protection". If a hurricane impacts your vacation, you can return to the resort for free within 18 month for the days that were impacted.
Top liveaboards in Caribbean & Cayman Islands according to divers reviews
Dive courses
This is a great destination to learn how to dive. Many of the dive sites are ideal for Open Water diver training. Cayman's are known for their wall dives and drifts so getting those and deep certifications are ideal here.
Scuba Diving conditions
Most of the dive sites have 100 foot visibility year round. Many of the sites that are along the deep walls have visibility of over 200 feet. If sea conditions become rough, a drive to the other side of the island will likely find calm conditions.
Snorkelling in Cayman Islands
Stingray city is one of the best snorkeling sites in the world. Many of the dive sites in the Cayman Islands start at a shallow depth which makes them great for snorkeling as well.
Fishes and Coral
All of the dive sites will show you hundreds of different species of reef fish. Turtles are also commonly found while Scuba diving. The North Wall area is best known for large pelagic.
Diving Safety
If you are planning an upcoming dive trip or travelling to Cayman Islands, it is a really good idea to invest in travel insurance for scuba diving, because you never know what could happen and when you might need it (because accidents do happen!). I recommend this diving insurance as they offer worldwide coverage and focus on providing scuba divers a quality insurance and medical assistance service.
The Cayman Islands was one of the original destinations for scuba diving. It was known for its outstanding marine life and diving conditions. The local dive operators and government have worked hard to keep that reputation alive.
Diving in the Caymans was once the best destination in the world, Many, rightly so, still believe it still is.
Photos Cayman Islands
Travel Guide
Now that you know all about the underwater world, you might want to start planning your scuba holiday! Check out our Cayman Islands Travel Review for information about how to get there, activities and excursions, where to stay, and more.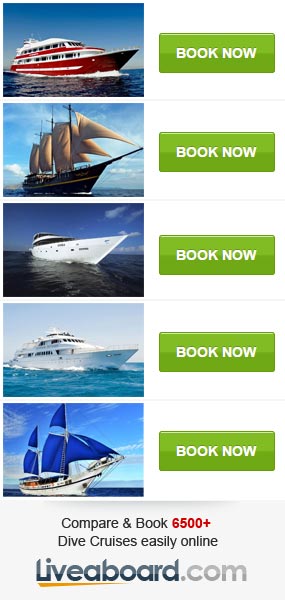 Diving Reviews for this region
Dive spots reviews in Caribbean & Cayman Islands
No dive sites reviews found
Liveaboard Reviews in Caribbean & Cayman Islands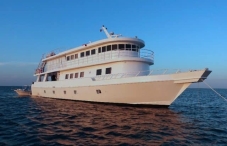 The Jardines Aggressor is a liveaboard o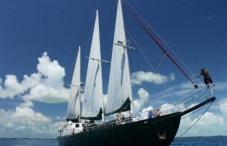 The almost 32 meters Juliet is a schoone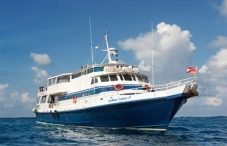 The Caribbean Explorer II departs from e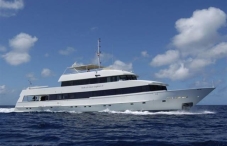 The MV Turks & Caicos Explorer II is
Diving centers in Caribbean & Cayman Islands