If you have dived in Cornwall before, please share your experiences: Dive spots you would recommend, which Dive Center you used, Fishes & Diving, Visibility, Currents, etc. Please post your comments in the section below, by doing so you will help fellow divers to plan their next trip

Cornwall has many dives sites at depths that will suit anyone. There are German WWI U-boats that you can snorkel and pinnacle reef systems that have taken a huge toll on shipping.
The Manacles and the Runnelstone are two examples of such reefs. The Manacles has been responsible for the demise of at least fifty wrecks and is a home for wildlife. It is also one of the areas to be nominated to be a marine conservation area. Two of the U.K.'s most dived wrecks, the WWII liberty ship the James Egan Layne and the artificial reef of the Scylla are both excellent dives.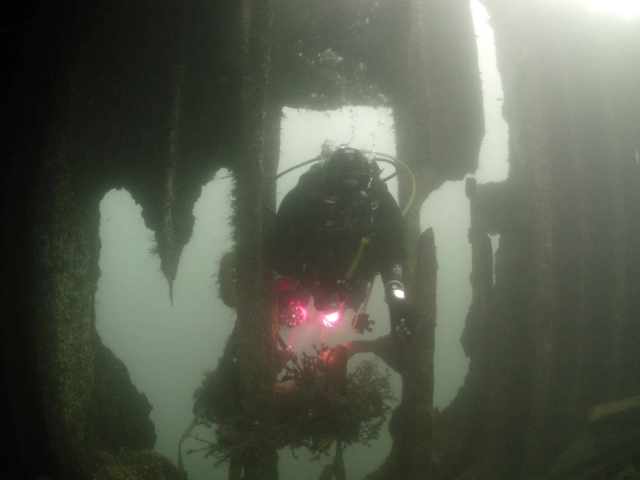 Cornwall has an abundance and variety of marine life. The rare Pink Sea Fans can be found in abundance around Cornwall, many of the wrecks and reefs are covered in Jewel Anemones, Dead Mans Fingers and Plumose Anemones all creating colourful combinations not expected around the U.K. Congers Eels hide within the nooks and crannies of reefs and wrecks, the blue and orange of the male Cuckoo wrasse glint in your torch beam.
There are dives worth doing from just a couple of metres to 90m. In Falmouth alone there are five different shore dives on wrecks as well as reefs. Off of the Lizard there are many wrecks beyond 90m that have only been dived a few of times. Cornwall has some large tidal ranges which creates some fast moving water, off of the north coast this can reach over six miles per hour. Luckily it stops still after every high and low water. At night Lobsters, Crabs and Octopus come out to play, even on a shore dive.
Visibility can reach 30m on a good day with an average of around 10m, on a bad day you might want to go surfing.
Average cost of a boat dive is between £20-£25 or you can learn to dive for around £325.
In this page you will find more detailed information about scuba diving in Cornwall.
Best time to dive in Cornwall
Diving around Cornwall is heavily dictated by the wind and it's direction. There are so many factors that have to be taken into account, that even the most experienced local boat skipper can get it wrong.
The water is at it's warmest between June and September but diving is undertaken all year round. Around the summer months it is usually expected to have the best weather and best underwater visibilty.
During May & June huge Basking Sharks can be found skimming the surface for food as long as the wind doesn't pick up. It is great for all types of photography although getting the perfect wreck shot may not be possible.
Top liveaboards in Cornwall according to divers reviews
No liveaboard found
Scuba Diving conditions
Information about diving conditions in Cornwall:
Current: Current can be strong, slack water usually occurs around one hour after high or low water. Some areas will show little movement whilst others will be almost scary. Always ask a local expert before diving un-guided.
Average Visibility: Visibility varies between 0m to 30m, 0m is rare 30m tends to be more offshore on the deeper sites. Average visibility is around 10m
Average water temperature: Water temperature varies between 16C between June and October and as low as 7C January to March.
Depth range: Wrecks dives range from sticking out of the water to 90m+. Most reef life is best just below 18m where the seaweed does not grow.
Snorkelling in Cornwall
With three different dive sites where you can snorkel on submarines and numerous other wrecks, Cornwall will grab your interest. Most of the shallow sites are covered in seaweed so you will need where to look.
At Pendennis in Falmouth there are the remains of two German WWI U-Boats, another at Castle Beach and an English submarine near Sennen Cove. At Maenporth Beach in Falmouth there are the remains of a 422 ton fishing trawler, the Ben Asdale. Part of the Ben Asdale's hull is always visible even at high tide. At Port Gaverne the gully between the headland and the island has less seaweed than most sites.
From May to June you can also go on a Snorkelling trip to swim with the giant and harmless Basking Sharks!
Diving Safety
If you are planning an upcoming dive trip or travelling to Cornwall, it is a really good idea to invest in travel insurance for scuba diving, because you never know what could happen and when you might need it (because accidents do happen!). I recommend this diving insurance as they offer worldwide coverage and focus on providing scuba divers a quality insurance and medical assistance service.
Pictures and Review by Mark from Atlantic Scuba .
Photos Cornwall
Travel Guide
Now that you know all about the underwater world, you might want to start planning your scuba holiday! Check out our Cornwall Travel Review for information about how to get there, activities and excursions, where to stay, and more.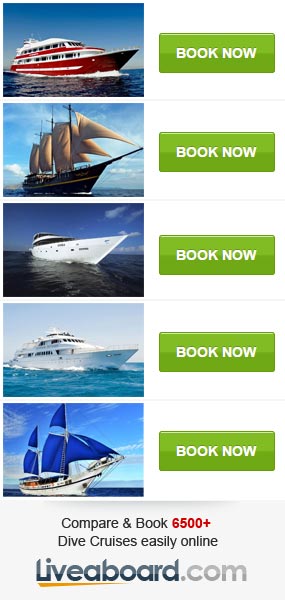 Diving Reviews for this region
Dive spots reviews in Cornwall
No dive sites reviews found
Liveaboard Reviews in Cornwall
Diving centers in Cornwall