If you have dived in Bay Islands Honduras before, please share your experiences: Dive spots you would recommend, which Dive Center you used, Fishes & Diving, Visibility, Currents, etc. Please post your comments in the section below, by doing so you will help fellow divers to plan their next trip

The secret is out and Honduras is becoming an increasingly popular tourism destination. The center of that popularity are the off shore islands called the Bay Islands.
Most of the Bay Island Honduras scuba diving is around Islas de la Bahía group concentrated around Roatán and Útila islands. These islands have great fringing reefs and easy access to the barrier reefs. Shallow reefs and wall dives are both available as well as a fair number of wrecks. The marine life will satisfy both the diver who loves the small stuff and the one who likes it large.
In this page you will find more detailed information about scuba diving in Bay Islands Honduras.
Best Dive Review
Roatán and Útila islands both have outstanding reputations for unforgettable Scuba diving. There are hundreds of dive sites available to divers.
Roatán is said to have 150 marked dive sites, however, each local diver will have a few of their own "private" sites. Nearby is the Cayman trench offering outstanding wall dives.
Útila Island is at the barrier reefs so they not only have the fringing reefs but barrier reef style diving is just minutes away. Útila is also in the path of migrating whale sharks and some can be found year round. Here is a sample of the best spots:
Mary's Place – Roatán: Spectacular is the most frequent word used to describe this dive site. This reef starts out shallow at only about 20 feet. The big attraction is the cuts and crevices found in the reef. These form a series of canyons many reaching 90 feet deep. You will have sheer cliffs on either side of you which, at times, you may be able to touch both walls at the same time. The walls are covered with sponges and corals and at the deeper levels you will find black coral.

El Aguila Wreck– Roatán: This 210-foot cargo ship, whose name in Spanish means "the eagle," has been one of Roatán's favorite dive sites since it was intentionally sunk in 1997. It rests at 30 metres/100 feet on a sandy bottom and has been broken up into three sections.

Dolphin Den, Roatán – An underwater maze of canyons and tunnels starting 5 metres/15 feet and exits at 12 meters/40 feet. The network of tunnels and canyons takes you from one side of the reef to the other. natural light filtering through crevices illuminates your way. The dive site is said to gets it name from the number of dolphin skeletons found within the tunnels and caves.

Black Hills, Utila – Located on the southeast end of the island, the Black Hills is a seamount that starts at about 10 metres/35 feet and drops to 50 meters/165 feet on one side into a trench. You'll see thousands of brightly covered tropical fish, but also barracuda, horse-eye jacks, and yellowtail snapper.

Halliburton, Utila – The Halliburton is a 30-metre/100-foot long supply vessel that was purpose-sunk as an artificial reef in 1998. The wreck lies in 30 metres/100 feet of water and sits upright, with the deck at 20 metres/70 feet and the bridge at 18 metres/60 feet. Marine life varies from shrimp hiding in the cracks to large schools of fish circling the bridge.

Black Coral Wall: The deepest wall on the southern side it gets its name by having black coral available to see at 8 meters / 26 feet which is quite special as normally black coral is found in deep waters ranging 50 to 500 meters / 164 to 1600 feet. The top of the reef acts as a nursery ground for many juveniles so you get a diverse view into the ecosystem while diving here.
How to dive Bay Islands Honduras?
The primary reason that this outstanding destination gets only 4 stars is that it has limited liveaboard opportunities.
The Roatan Aggressor is the only liveaboard that currently sails these islands. Both of these islands are lightly developed. This means no high rise condos, no massive hotels, even many of the "main" roads are dirt. Still it has all that you need to make a fine vacation. To get a real local feel, book one of the smaller local owned resorts or even a bed and breakfast.
Best time to dive in Bay Islands Honduras
The temperatures in the Bay Islands, Honduras vary little over the course of the year, the biggest weather impact would be the amount of rain. The rainy season runs from October to December. However, you will notice that while the amount of rain is high, it does not rain on about half of the days.
The marine life does not vary much over the course of the year. Whale shark numbers do increase in the migration season, but there are a number of them that do not migrate and are sighted year round.
Top liveaboards in Bay Islands & Honduras according to divers reviews
Dive courses
A full range of warm water diving courses is available here. This is a great place to learn how to dive. A deep certification as well as Nitrox certification expands the number of truly unique dive sites available to you.
If you do not have these consider getting one before arriving or plan on doing it while there. A Tec 40 or Extended Range course would also be a good plan.
Scuba Diving conditions
Visibility is generally 24-45 meters/80-150 feet with some reduction during the rainy season.
The Water temperature averages 25° C/78° F in winter and 29° C/84° F in summer.
Snorkelling in Bay Islands Honduras
The islands are surrounded by fringing reefs and beaches which means that there is almost unlimited opportunities for snorkeling.
There are many shallow reefs in less that 20 feet of water that are perfect to learn how to snorkel. Experienced snorkelers will find locations where they can travel beyond the edge of the reef and look down at the walls below.
Fishes and Coral
The Bay Islands has the largest biodiversity in the Caribbean Sea. Every specie found anywhere in the Caribbean will be found here as well. The deep waters such as the Cayman trench which runs pass here bring nutrient rich waters to the coral reefs as well as large pelagic.
Diving Safety
If you are planning an upcoming dive trip or travelling to Bay Islands Honduras, it is a really good idea to invest in travel insurance for scuba diving, because you never know what could happen and when you might need it (because accidents do happen!). I recommend this diving insurance as they offer worldwide coverage and focus on providing scuba divers a quality insurance and medical assistance service.
If you are looking for a relaxed diving vacation with a wide variety of dive sites and diving experience then the Bay Islands in Honduras may be just right for you. Enjoy a Caribbean destination that is still local in nature blended with many activities for visitors.
Photos Bay Islands Honduras
Travel Guide
Now that you know all about the underwater world, you might want to start planning your scuba holiday! Check out our Bay Islands Honduras Travel Review for information about how to get there, activities and excursions, where to stay, and more.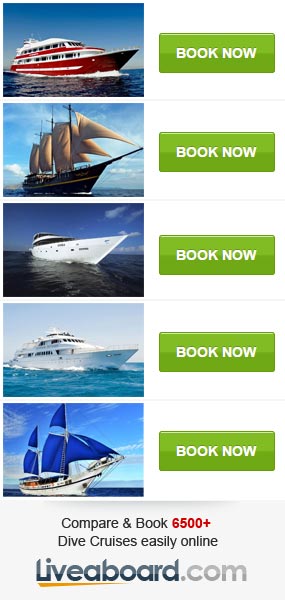 Diving Reviews for this region
Dive spots reviews in Bay Islands & Honduras
No dive sites reviews found
Liveaboard Reviews in Bay Islands & Honduras
Diving centers in Bay Islands & Honduras