If you have dived in Cuba before, please share your experiences: Dive spots you would recommend, which Dive Center you used, Fishes & Diving, Visibility, Currents, etc. Please post your comments in the section below, by doing so you will help fellow divers to plan their next trip

Let's start with a fact: Cuba is one of the top vacation destination for Canadian tourists and divers. Indeed, until the most recent political changes, there were trade restrictions between Cuba and the USA. So, there was next to no American citizens traveling to Cuba for countless years. This is a major difference between Cuba and the other Caribbean nations, as the American tourists play a huge role in the tourism industry everywhere else.
Less tourism also means a lesser impact on the natural environment of a country. Indeed, scuba divers will notice that the coral reefs around Cuba have been well protected from the impact of man which is sometimes seen in other destinations. Coral reefs are healthy and the marine life has flourished in Cuba.
In this page you will find more detailed information about scuba diving in Cuba.
Photos Cuba
Best Dive Review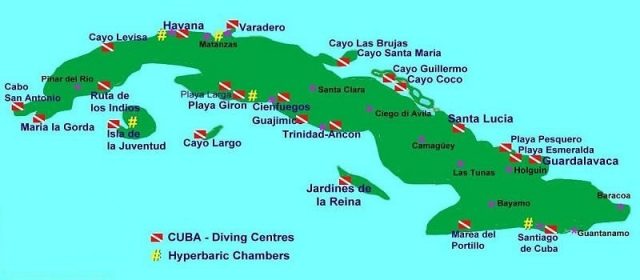 As you can tell from the map above, there are a number of dive destinations within the country, and each offers a different experience. Cuba has over 360 snorkeling sites and 500 diving sites. Here are some, but not all, of the best scuba diving sites in Cuba:
Jardines de la Reina (Gardens of the Queen): Located about 100km off shore of Cuba's southern coast, the Jardines de la Reina are groups of small cays running parallel to the Cuban coast. Indeed, there are over 600 small cays covering a distance of 150 km. The majority of the archipelago is a marine sanctuary, and is uninhabited. One dive operator, Avalon Cuban Diving Centers, has exclusive rights to conduct diving in the marine park. They operate four liveaboards, and one small floating hotel. Of course, the different liveaboard boats are organized and are not cruising the same area at the same time. This means that you and the few other divers on your ship, will be the only people diving on a site at a time. The reefs around the marine park are pristine. Plus, the cold water, which comes from the nearby deep trenches, brings nutrients from the depths and keeps the corals healthy. Also, as we know, healthy coral then provides a great habitat for the reef fishes, which in turn will attract bigger fishes. The final result is a lush underwater landscape, teeming with marine life. Since fishing is not allowed, natural balances occur. The Jardines de la Reina have often been referred to as the most pristine reef in the Caribbean Sea. Lastly, note that the Aggressor Fleet has two new vessels in the area working in conjunction with the Avalon Fleet.
Canarreos Archipelago: The archipelago has 672 islands, inlets and cays. Isla de la Juventud (Isle of Youth) is the largest island of the 350 plus islands of the Canarreos Archipelago. It is the second-largest Cuban island and the seventh-largest island in the West Indies (after Cuba itself, Hispaniola (Dominican Republic & Haiti), Jamaica, Puerto Rico, Trinidad, and Andros Island). It is here where you will find outstanding scuba diving. The island is about 50 kms off the southern coast of Cuba near its west end. The reefs are considered to be in excellent condition and the marine life is plentiful including sharks and other pelagic. Locals consider it poor visibility when it drops to 40 meters.
The Jardines del Rey ( Garden of the Kings) consists of several tiny islands off Cuba's Atlantic coast, about 250 miles (450 km) from Havana. The islands include Cayo Coco, Cayo Guillermo, Cayo Paredón Grande, Cayo Romano, Cayo Guajaba, Cayo Sabinal, Cayo Santa Maria and Cayo Cruz. Many of the islands are connected to the main island, and to each other, by bridges. The majority of the diving happens in Cayo Coco, Cayo Santa Maria and Santa Lucía, which is best known for the bull shark dives. That being said, Santa Lucia also has a great selection of reefs, caves and wrecks. As for Cayo Coco, it's mostly known for  it's outstanding coral reefs. Also, the islands of the Jardines del Rey are located near the Florida Strait, which is deep water. Therefore, the current in the area can be strong.
Varadero and the Hicacos Peninsula: This area is west of Cayo Coco, and has a number of protected dive sites as well as those open to the Florida Straits. It is almost directly south of the Florida Keys.
How to dive Cuba?
Cuba is the largest country in the Caribbean, but in relative terms it's land mass is only about the size of the US State of Pennsylvania or the country of Bulgaria. Still, it has a remarkable selection of dive destinations with hundreds of dive sites within the country. Once you have narrowed down what destination you like, you need to figure the best way for you to dive.
Hotels that are near to the dive operators is one choice. The hotels are generally owned by the government, the military actually, and most are managed by hospitality companies. Many tourist including divers are using a Casa Particular (Spanish for "private house"). These houses are similar to a home stay or the offerings found on AirBnb.
Cuba has an interesting range of liveaboards. The Aggressor fleet is the only international fleet currently represented in Cuba. The Jardines Aggressor I and the Jardines Aggressor II sail a couple different destinations in Cuba.
The Aggressor liveaboards have a program that explores Cuba's unique marine environment during an Oceans for Youth Foundation People-to-People educational program. Here's more about it in the video below.
Of course there are many other boats available, and even a houseboat! Indeed, in the Gardens of the Queen Marine Park, the Alavon dive group operates with both liveaboard vessels and also a floating hotel, the Tortuga. The hotel is a large houseboat and it stays moored in a protected lagoon. Divers depart each day to the near by dive sites by speed boat. Otherwise, the many liveaboard vessels are an amazing choice, with various itineraries offered.
Best time to dive in Cuba
Diving in Cuba is a year round adventure.
The dry season November to late April offers the best sea conditions and visibility.
May to July diving favors the southern coast which will have better visibility and calmer sea conditions.
The hurricane season runs from May to late October peaking during August to October. If you do wish to travel during this period, the south and western portion of Cuba may be your best bet.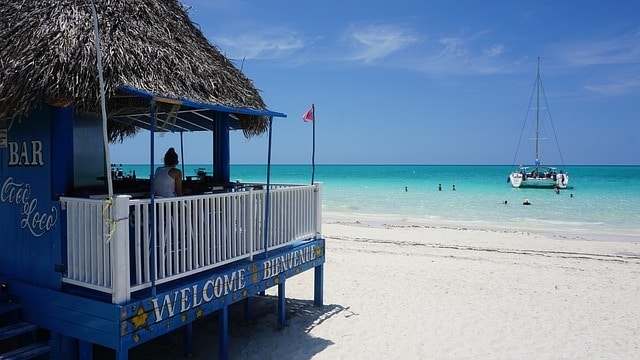 Top liveaboards in Caribbean & Cuba according to divers reviews
Dive courses
There are a full range of diving courses available. You will see a number of international organizations. The Caribbean side of the island is best for new diver training.
Scuba Diving conditions
The conditions on the north coast is more subject to weather and current conditions. A strong running current may reduce visibility and the up swells from the deep may drop water temperatures.
The visibility on most Atlantic sites and almost all Caribbean sites often exceeds to 40 meters.
As for the water temperatures, they usually range from 26 to 29 degrees. The warm, clear, calm diving conditions are consistent all year round except during the hurricane season.
Snorkelling in Cuba
Cuba may be one of the best snorkeling destinations. There are over 360 snorkeling sites and it is easy to rent gear if needed and to get to sites.
Fishes and Coral
Cuba has some of the healthiest reefs in the world, many with near by trenches and other deep waters. The marine preserves prevent over fishing and other destructive practices. The result is a marine environment that is plentiful and has over 500 marine species of fish.
Diving Safety
If you are planning an upcoming dive trip or travelling to Cuba, it is a really good idea to invest in travel insurance for scuba diving, because you never know what could happen and when you might need it (because accidents do happen!). I recommend this diving insurance as they offer worldwide coverage and focus on providing scuba divers a quality insurance and medical assistance service.
Cuba is a very interesting tourism and diving destination. It is one that is well worth extending your vacation time. Liveaboards are an outstanding way to dive and then just add a few days to take in the land based culture.
Travel Guide
Now that you know all about the underwater world, you might want to start planning your scuba holiday! Check out our Cuba Travel Review for information about how to get there, activities and excursions, where to stay, and more.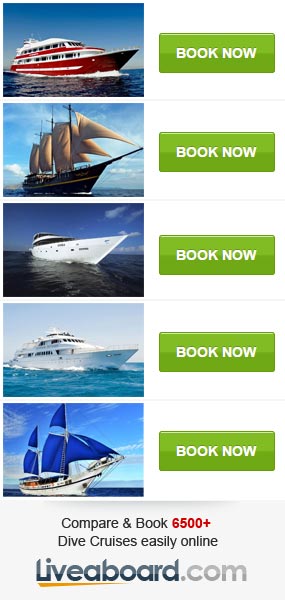 Diving Reviews for this region
The United States Virgin Islands – America's Caribbean. Outstanding scuba diving in a vacation haven.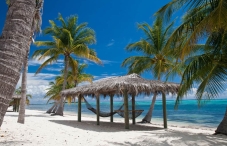 You can dive a different dive site every day for a year!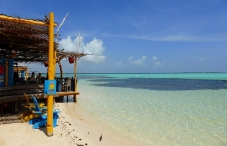 Bonaire has been voted the Best Shore Dive Destination 22 consecutive times by the readers of Scuba Diving Magazine.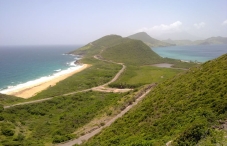 St. Kitts and Nevis has excellent scuba diving that is close to shore meaning short boat rides. Being a small island, dive boats can always find a sheltered dive site in poor weather.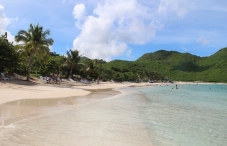 The Caribbean is one of the most dived destinations in the world. A great destination for beginners as well as experts. With thousands of dive sites it offers something for just about everyone.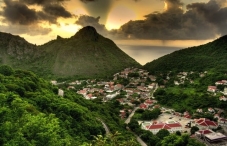 Saba offers Scuba divers site sites that are pristine and loaded with marine life.
The Turks & Caicos Islands provides Scuba divers with a dive experience not easily matched.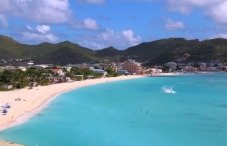 A great selection of wrecks and reefs for divers of all skill levels.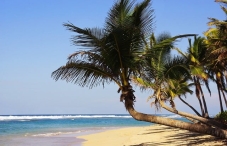 The Dominican Republic is a lessor known dive destinations with outstanding diving from both the north and south coast. It is also the kick off point to the nearby Silver Banks.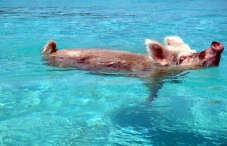 The Bahamas offer a wide range of diving sites. There are sites that are great for learning to dive and others for experienced divers. Cave divers will find many opportunities.
Dive spots reviews in Caribbean & Cuba
No dive sites reviews found
Liveaboard Reviews in Caribbean & Cuba
Diving centers in Caribbean & Cuba