If you have dived in Hamata before, please share your experiences: Dive spots you would recommend, which Dive Center you used, Fishes & Diving, Visibility, Currents, etc. Please post your comments in the section below, by doing so you will help fellow divers to plan their next trip

Scuba Diving in Hamata is one of the absolute best in the Red Sea because of many reasons :
Less numbers of boats and divers compared to the crowded northern part of the Red Sea.
It is closer to the south, giving it a warmer temperature, which makes it from time to time as a good site to host the migrations of many types of schools of fishes.
A sample of some of the dive sites around Hamata:
Wrecks from World War II
Drop off and pinnacles dive sites
Drift dives as well as Caverns
Coral Gardens
Great chances to spot Dolphins While Diving!
The famous dive sites are :
Satayah( dolphin reef): a very large horse shoe reef. The distance from the east to the west side is more than 3km. The depth in the inner part ranges from 3m to 15m. It is a very common to spot a pod of spinner dolphins underwater so keep an eye out.
Claudia ( cavern ): a cave full of many canyons. Average depth inside 5- 12m.
Abu Galawa ( wreck): an interesting World War II wreck.
Maksour ( drop off): due to strong current and great depths, this spot is reserved to experienced divers only. Here you can find sharks. Similar site as the famous Elphinstone Reef.
Some dive sites are suitable for all levels but most spots around Hamata are more suitable for advanced divers.
Locations and distances:
All dives are located North of Ras Banass, located off shore on the front of the mountains of Hamata , Lahami and close by Ras Bannas. From the marina of Hamata, they are in between 3 nautical miles till 23 nautical miles (east, south east and south).
And because Hamata is so close to the St Johns Reef, it is and excellent starting point
for safari trips and Liveaboards to this area especially if the Sea is choppy ;-).
I usually use this website to book in advance my Liveaboards in the Red Sea as they usually have the lowest rates I find. I like it because they have an easy booking system.
In this page you will find more detailed information about scuba diving in Hamata.
Where to stay?
I usually use this website to book in advance my hotels in Hamata as they usually have the lowest rates I find. I like it because it's free to cancel and change the dates.
Best time to dive in Hamata
The Best time to dive runs from May to October when there is much less wind and the Sea is not choppy. It is is however possible to dive all year round.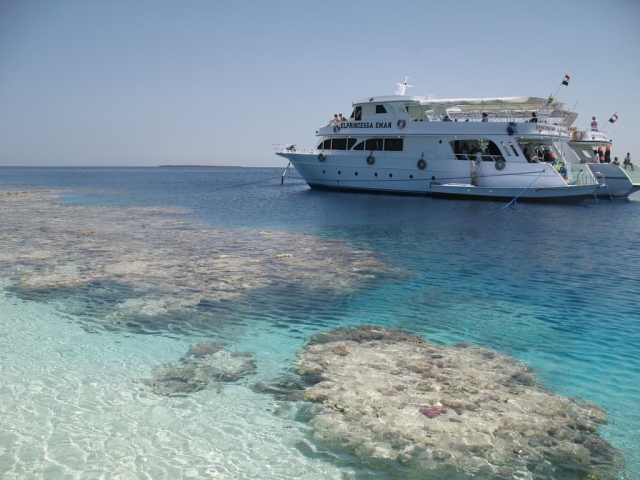 Top liveaboards in Hamata according to divers reviews
Scuba Diving conditions
The Sea condition is always affected by the wind.
Average Water Temperature: The water is warm year round and ranges from 28°C to 31°C.
Average visibility: from 20m to more than 30 m.
Current: It varies depending on the tide, from none to strong current.
Snorkelling in Hamata
Most of the dive sites are suitable for snorkelling too. The best place to go snorkelling is at Satayah Reef when can swim with a pod of (sometimes dozens!) of dolphins!
Diving Safety
If you are planning an upcoming dive trip or travelling to Hamata, it is a really good idea to invest in travel insurance for scuba diving, because you never know what could happen and when you might need it (because accidents do happen!). I recommend this diving insurance as they offer worldwide coverage and focus on providing scuba divers a quality insurance and medical assistance service.
Photos Hamata
Travel Guide
Now that you know all about the underwater world, you might want to start planning your scuba holiday! Check out our Hamata Travel Review for information about how to get there, activities and excursions, where to stay, and more.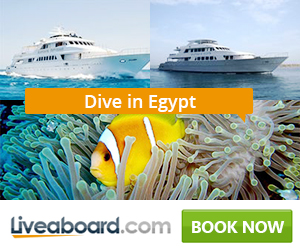 Diving Reviews for this region
Dive spots reviews in Hamata
No dive sites reviews found
Liveaboard Reviews in Hamata