If you have dived in Greece before, please share your experiences: Dive spots you would recommend, which Dive Center you used, Fishes & Diving, Visibility, Currents, etc. Please post your comments in the section below, by doing so you will help fellow divers to plan their next trip


Before 2006, diving in Greece was very limited. Government regulations restricted scuba diving to just a small portion of the total coastlines. At that time the Greek government held the belief that the only reason for scuba diving was to steal antiquities from the sea floor.
The EU felt that the restrictions on scuba diving were hindering tourism and therefore was in violation of EU agreements. The Greek government modified their rules and, except for some special sites, opened the doors of Greece to scuba divers. Since the lifting of restrictions, the sport of scuba diving is becoming widespread in Greece.
As scuba diving is gaining in popularity, it is taking root in additional areas. Greece still has strong antiquities laws, so if you find something interesting underwater, you can look, but not touch!
In this page you will find more detailed information about scuba diving in Greece.
Photos Greece
Best Dive Review
There are over a dozen major dive destinations in Greece and many more just making their name known internationally. The biggest names right now are Chios, Mykonos, Santorini, and Crete. Here is a sample of a few of the dive sites:
Chios Island: This island is just off the coast of Turkey. The advance diver will find vertical walls, caverns, and numerous shipwrecks. The beginner diver will also have some shallow ships wrecks, but will also be able to see fantastic underwater formations, reefs, and experiences outstanding visibility.
Dragonisi Island Caverns, Mykonos: The caverns are an underwater photographer's dream. Great visibility and strong lighting bring a three-dimensional depth to stunning rock formations and the marine life. Monk seals are often found here and will drop by to see what the divers are doing.
Nea Kameni, Santorini: The volcanic substrate is one of the highlights here and gives the area its name, which roughly translates to New Volcano. The Santa Maria wreck, lava tubes, caverns, and caves are all a part of the diving.
The Caves, Santorini: Once you get underwater, you will see why they call this area "The Caves". Indeed, there are a number of caves, but also a number of swim-throughs, caverns, and canyons for the recreational diver. If you love caves, you can even stay in one overnight as there are some accommodations offered!
Prasonisia, Mykonos: One of the best diving sites in Greece, and also among those that the Greek government was trying to keep scuba divers out of. Indeed, the seabed here is not only the home of modern shipwrecks but also where antiquities are easy to find.
How to dive Greece?
Scuba diving is easily done in Greece with any dive center. In fact, shore diving is very common in the Greek Islands. Plus, most dive sites that are out in the blue are only a quick boat ride away, so still close to shore!
Furthermore, traveling between neighboring islands in Greece is generally easy. Thus, depending on the length of your trip, you should be able to do a few destinations if you wish to! Plus, despite the fact that there are no known major liveaboard boats in Greece, you can find small diving cruises to charter!
Best time to dive in Greece
You can scuba dive year-round in Greece, with the best time being from May to November. Also, June, July, and August are the peak tourism months and the best diving conditions.
Many divers recommend diving in May, October, and November saying overall it is the best time for a dive vacation. The reasons are simple: prices are lower, fewer crowds while ashore and diving conditions are still outstanding. Note that depending on the month, water temperatures might require a slightly heavier wetsuit.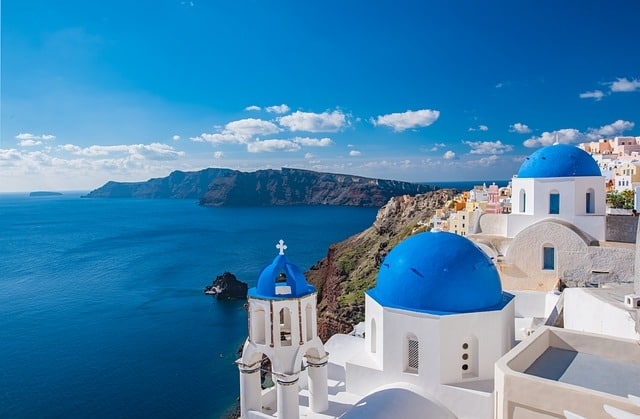 Top liveaboards in Greece according to divers reviews
No liveaboard found
Dive courses
Generally speaking, good visibility, warm waters and no currents make Greece a great place to learn how to dive. Moreover, the number of wrecks lends to the need for a wreck diving certification. Thus, if you are not already certified, you may consider taking the wreck diver specialization course during your Greek dive vacation.
Scuba Diving conditions
The scuba diving conditions in Greece vary mostly with the seasons. First, the coldest water temperature averages 15°C/59°F in February. Then, the range goes between 18.5°C/63°F and 26°C/79°F during the dive season (summer). Lastly, the highest water temperature averages 28°C/81°F and is found during the month of August.
Moreover, visibility can vary greatly on sites close to shore and cities. Plus, near a port, you are most likely to encounter less marine life and noises from cruise ship traffic. Otherwise, the offshore sites can have visibility over 40 meters.
Snorkelling in Greece
Greece has many great beaches and dive sites that are done as shore dives. Also, most of these sites are free of marine currents, making them great for snorkeling.
Fishes and Coral
The waters around Greece have most of the marine diversity found in the Mediterranean. Plus, the eastern end of the Mediterranean has many invasive species from the Red Sea.
As stated before, the summer months see warmer water and better conditions, which draws in more marine life. Indeed, divers will notice an increase in the number of turtles, sharks, and marine mammals during the summertime!
Diving Safety
If you are planning an upcoming dive trip or travelling to Greece, it is a really good idea to invest in travel insurance for scuba diving, because you never know what could happen and when you might need it (because accidents do happen!). I recommend this diving insurance as they offer worldwide coverage and focus on providing scuba divers a quality insurance and medical assistance service.
Greece is a new destination for many divers and has to compete with the Red Sea, a long-established and popular diving destination. Slowly the number of dive shops and diving destinations is increasing, bringing alive the scuba diving industry in Greece. So, now would be a good time to explore Greece as your next dive destination.
Travel Guide
Now that you know all about the underwater world, you might want to start planning your scuba holiday! Check out our Greece Travel Review for information about how to get there, activities and excursions, where to stay, and more.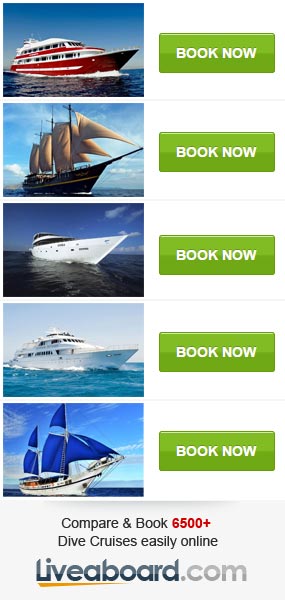 Diving Reviews for this region
Dive spots reviews in Greece
No dive sites reviews found
Liveaboard Reviews in Greece