If you have dived in Europe before, please share your experiences: Dive spots you would recommend, which Dive Center you used, Fishes & Diving, Visibility, Currents, etc. Please post your comments in the section below, by doing so you will help fellow divers to plan their next trip


Thinking to travel in Europe mostly brings forth images of wine, cheese, gourmet pastries, various stunning architectural sights, castles, and scenic lakes. Yes, we can feel you! That being said, Europe is also a wonderful place to scuba dive. Indeed, there's plenty of opportunities to try different types of diving. Between the warmer climate of Malta and the sharp edges of Scotland, there are many amazing dives sites to discover!
This page is simply an overview of how it's like to scuba dive in Europe and is mostly leading you to all the specific country pages that we have on Divezone!
In this page you will find more detailed information about scuba diving in Europe.
Photos Europe
Best Dive Review
Scuba diving in Europe will take you from the clear blue, warm waters of Greece to the equally clear, but cold waters of Iceland. Plus, you get to choose from various types of diving between caves and wrecks, and not forgetting fjord dives. Here's the list of the countries of Europe which are worth your time when it comes to a new scuba diving adventure! Make sure to visit the country's page to have more details.
Best countries to go diving in Europe
View this post on Instagram
Malta: The small country is nestled in the Mediterranean Sea and offers crystal clear waters and dive sites to all level of scuba divers. The Blue Hole of Gozo Island and the Blue Lagoon of Comino are stunning to dive, and snorkel, respectively.
France: The French Riviera and the southwestern coast of France are great for warm water diving and cave exploration. Plus, the northern coast has some great diving in the English Channel.
Ireland: The West Cork and Donegal region are both stunning places to try some temperate diving in Europe!
Scotland: To be added.
Croatia: To be added.
How to dive Europe?
On the European continent in general, the diving is done through local dive centers, clubs, and scuba diving federations. In fact, diving in Europe is done either from shore or from a boat, but it's never too far away. Thus, daily excursions will take you from land to the open ocean dive sites, but there is no big liveaboard industry in Europe.
Countries like Croatia and Italy, which have their fair share of islands ashore, have a few diving cruises, but mostly adventure cruises. For example, Croatia's Liveaboard boats are mostly adventure cruises that are snorkeling friendly. As for liveaboards in Italy, there is the Norseman, which explores and dives the Tuscan archipelago.
Moreover, most European divers have eyes on the Red Sea when it comes to diving cruises. Indeed, it's a short trip away from Europe and, generally speaking, a very affordable trip.
Best time to dive in Europe
Globally, the best time to scuba dive in Europe are the months of June, July, and August. Indeed, just like for many outdoor activities done in the northern hemisphere, summer is the go-to season. Of course, this means it's peak tourist season for land attraction, but the diving in Europe is not the main draw and so it rarely gets "too crowded".
Also, spring and fall are still great seasons to dive in southern Europe. Please see the specific country's page for more details.
Top liveaboards in Europe according to divers reviews
No liveaboard found
Dive courses
Europe is definitely a great place to learn how to dive, but also offers the perfect opportunities for many diving specialization courses. For example, cave and cavern diving is very popular in many European countries and requires a specialization course. The same thing applies to become a Wreck Diver and discover all the history-rich shipwrecks of Europe.
Scuba Diving conditions
The scuba diving conditions that are found in Europe vary a lot. From warm water easy dives to cold water drysuit diving, there are plenty of others parameters to consider in between. Indeed, it's best to see the different countries pages presented above on this matter.
Snorkelling in Europe
Snorkeling tends to rhyme with small islands, shallow shoreline dive sites, and clear blue water. Well, Europe has lots of places that match the aforementioned features. Quickly, here are the top places where it's a good idea to look for some snorkeling:
Malta has beautiful snorkel spots all over the place.
In Portugal, try the Berlengas Archipelago's crystal clear water.
The Balearic Islands of Spain sure won't disappoint in term of snorkeling!
Italy has many great snorkeling spots, mostly on islands such as the Egadi Islands, Sicily, Sardegna, Capri, and much more.
The thousands of islands lying in the Adriatic Sea that belong to Croatia also offer outstanding snorkeling opportunities.
Whether it is Santorini, Corfu or Crete, there is great snorkeling in Greece.
Shall we continue? As you can see, there's plenty of great snorkeling options among every European country. Plus, even the countries you wouldn't expect to snorkel in have some. For example, the Silfra Fissure in Iceland and the numerous coastline destinations of Ireland will positively surprise the snorkelers!
Diving Safety
If you are planning an upcoming dive trip or travelling to Europe, it is a really good idea to invest in travel insurance for scuba diving, because you never know what could happen and when you might need it (because accidents do happen!). I recommend this diving insurance as they offer worldwide coverage and focus on providing scuba divers a quality insurance and medical assistance service.
Overall, Europe is a great place to travel to, but also offers outstanding scuba diving possibilities! Various types of diving are offered and can be done in either cold or warm water diving conditions. Plus, as everything is quite close in Europe, a weekend getaway to dive some particular destination is more than realistic…

Travel Guide
Now that you know all about the underwater world, you might want to start planning your scuba holiday! Check out our Europe Travel Review for information about how to get there, activities and excursions, where to stay, and more.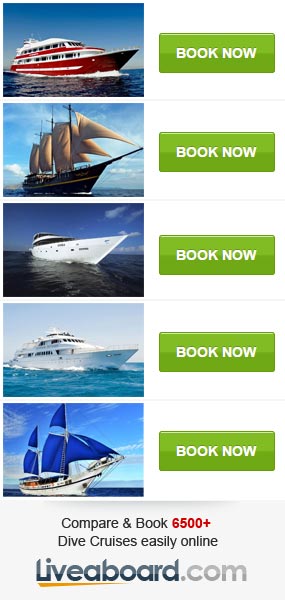 Diving Reviews for this region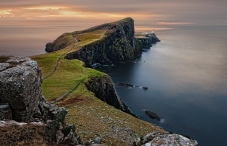 Located in Scotland, Scapa Flow is the best collection of WW I wrecks in the world!
Dive spots reviews in Europe
No dive sites reviews found
Liveaboard Reviews in Europe